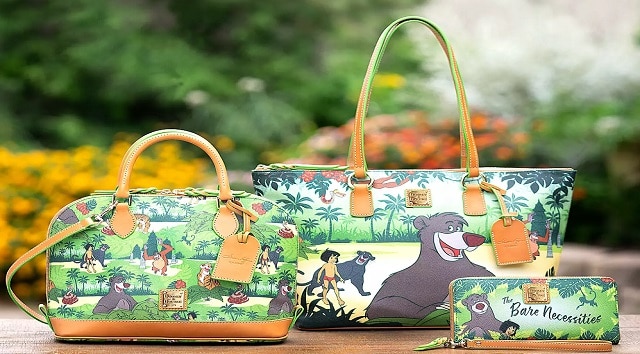 There are the simple bare necessities in life…and purses, especially Disney Dooney & Bourke's purses, are surely one of those! This morning ShopDisney has released yet another purse collection.
What Pieces are Included in the Collection?
"Look for the bare necessities… the simply bare necessities…" all together now…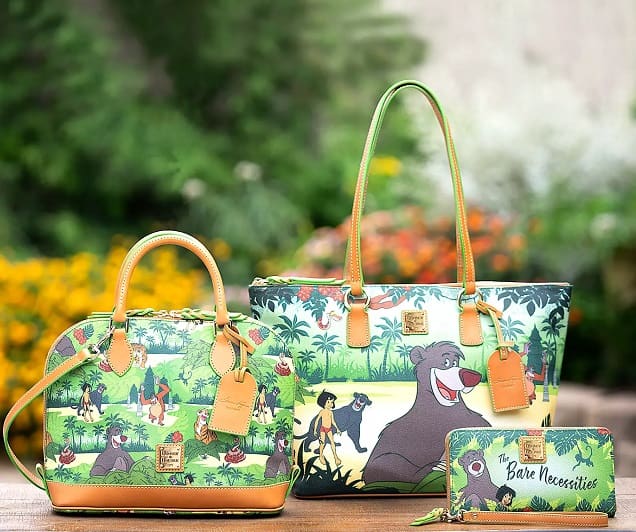 You will surely be singing this little diddy each time that you look at the new release of the Dooney & Bourke The Jungle Book collection!
This particular collection includes three different types of pieces that you can select from:
The Jungle Book Tote, The Jungle Book Zip Satchel and The Jungle Book wallet.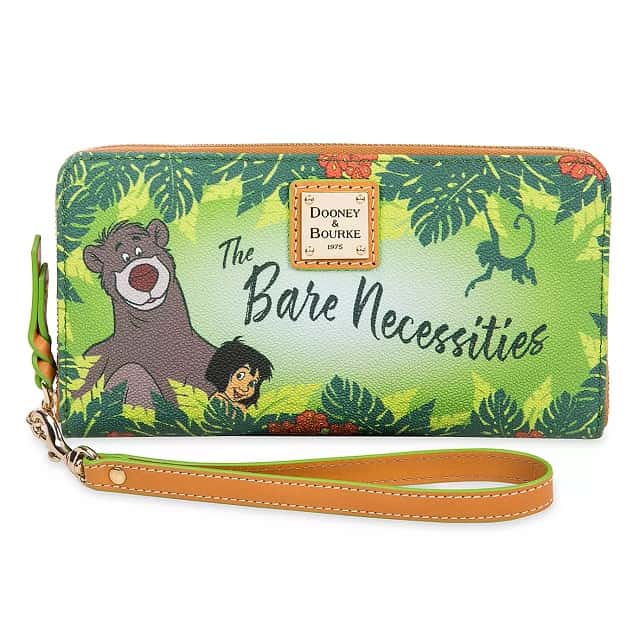 All three in the collection include your favorite characters from Disney's The Jungle Book film.
Both the zip satchel and totes include an all over print of Baloo, Mowgli, Bagheera, King Louie, Shere Khan and Kaa on both sides. The wallet on the other hand, only includes, Baloo and Mowgli with "Bare necessities'' on the front and back.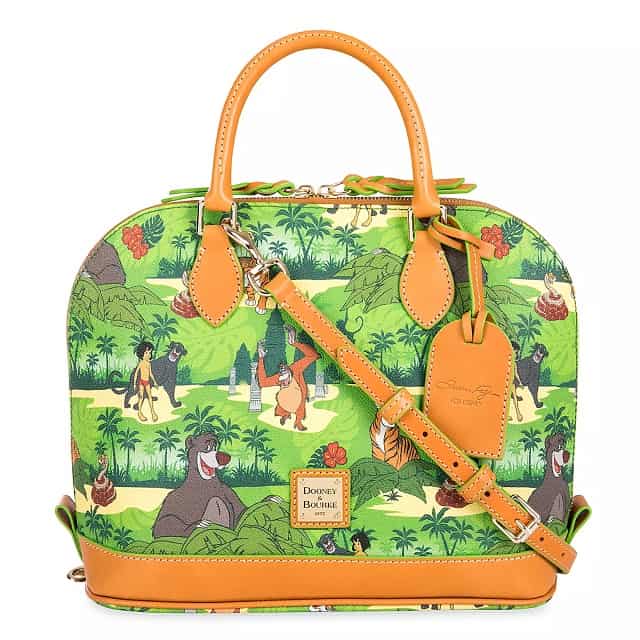 All three collection pieces are now available on ShopDisney.com
Disney & Bourke Collections
As we know, Disney Dooney & Bourke collections are extremely popular, so if you have your eye on one of them, or all of them, I'd be sure to purchase them as soon as possible.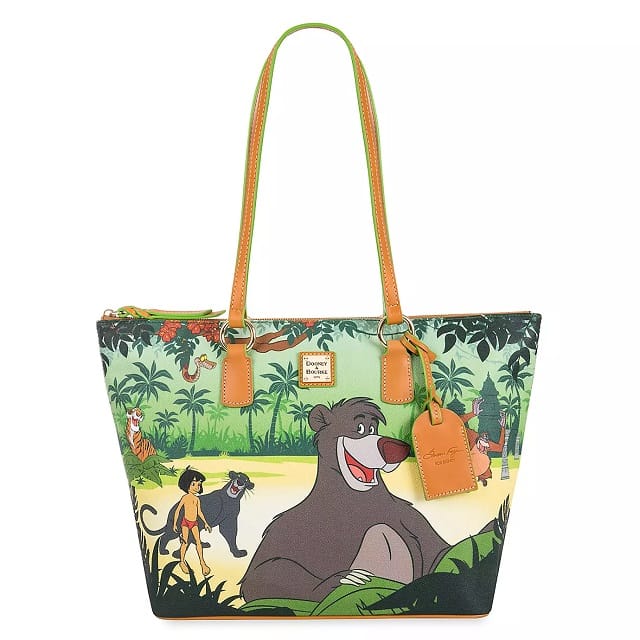 I find all of them quite charming! I'm particularly fond of the tote bag as so much fits into the purse itself. However, I also love me the zip satchel purses as well!
Such a tough call to make. #firstworldproblems right?!
Past Dooney & Bourke Releases
Additionally, Dooney & Bourke collection releases have been coming in at first force over the last couple of months. We learned of the new purses available as part of the Americana collection as well as the adorable Bambi and friends collection that was released on May 8, 2020.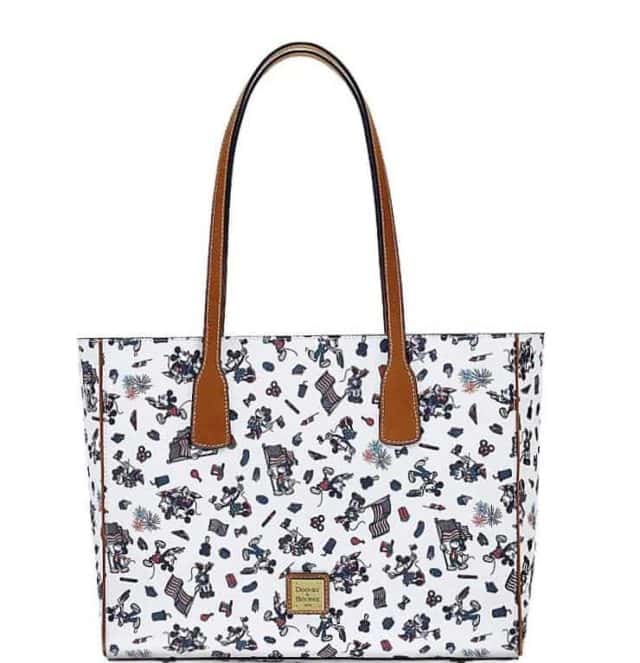 Quite recently, ShopDisney released the UK Pavilion inspired Dooney & Bourke Collection. You can read about this "perfectly perfect in every way" collection here.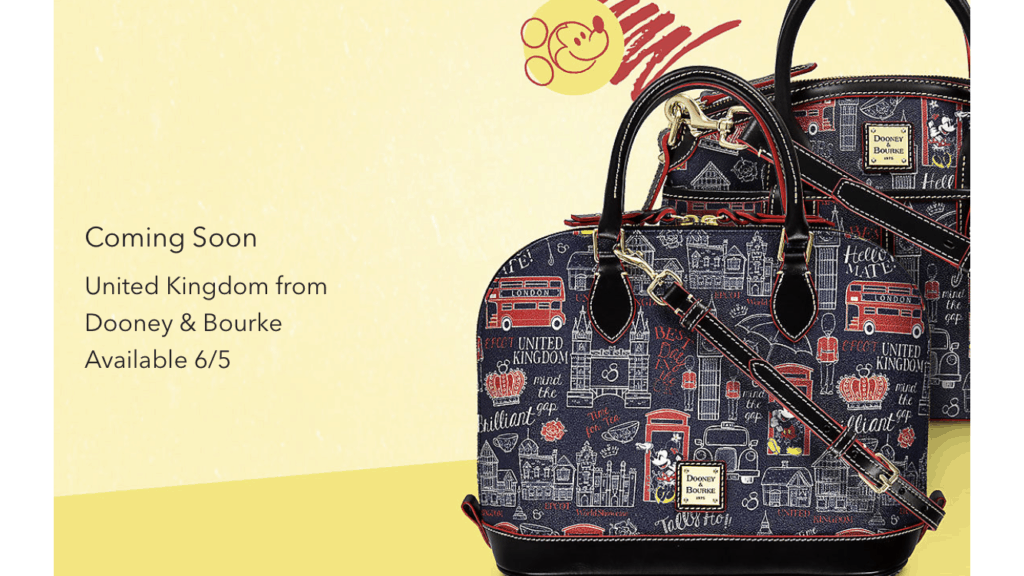 Which The Jungle Book collection piece has grasped your attention? Will you be adding it to your collection? Tell us about it in the comments below or on our Facebook page.
-Marisol White