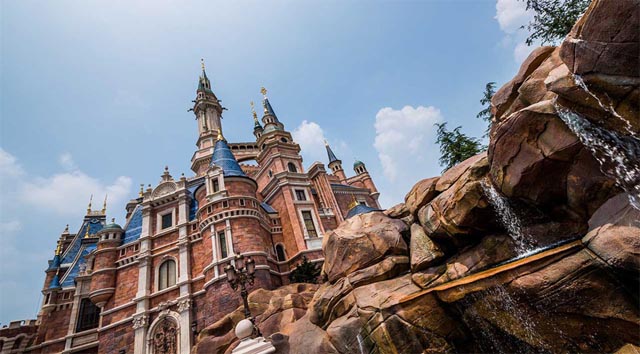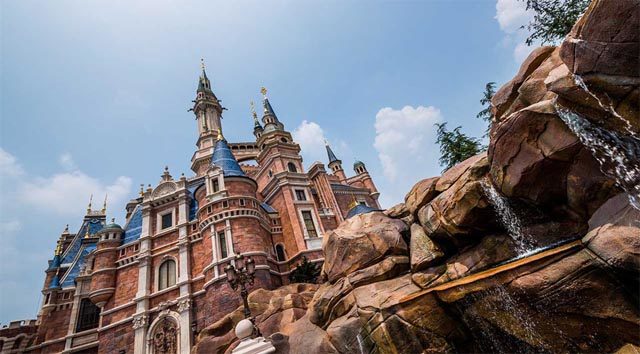 Shanghai Disneyland and other Chinese theme parks have made some changes to park operations and procedures with the gradual reopening of the park and surrounding areas. Take a look at them below and let us know what you think!
Shanghai Disneyland was the first Disney theme park to close back in January. However, the Shanghai Disney Resort partially resumed operations on March 9, 2020 with a limited number of shopping, dining, and recreational experiences available in Disneytown, Wishing Star Park, and Shanghai Disneyland Hotel.
We are beginning to see new policies and procedures various theme parks in China have put into place to ensure guest safety and well-being.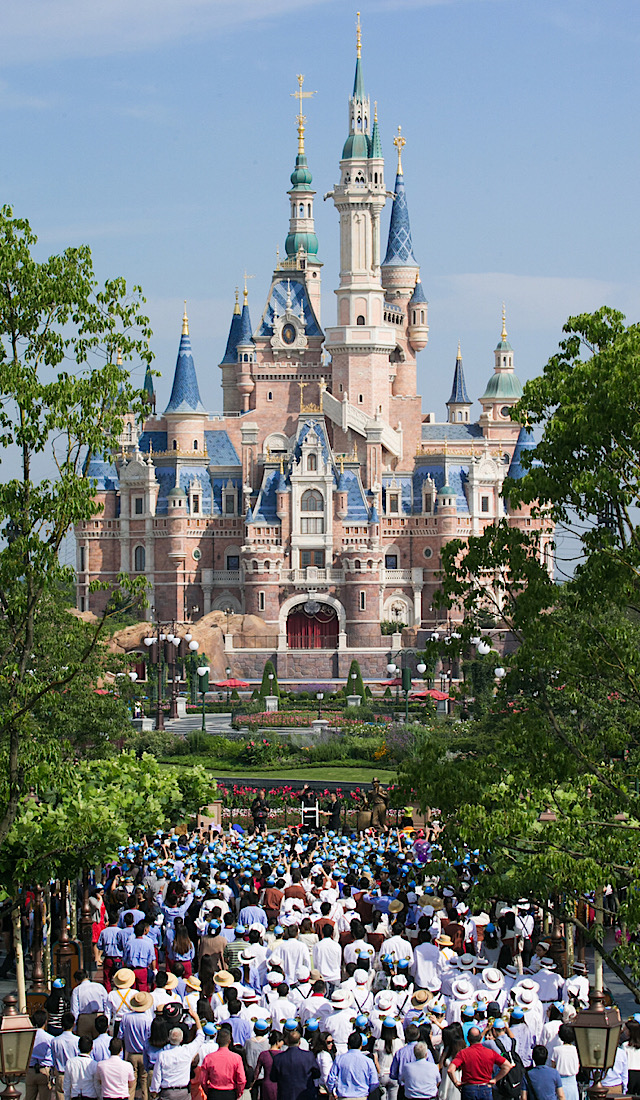 QR Codes, Masks, and Sanitation
in addition to temperature screenings, guests will now have their Health QR codes scanned. Only those guests with a green QR code will be allowed entrance into the resort.
In the tweet below, you can see a guest having her temperature checked and showing her phone, which presumably has the color-coded QR code.
Also pictured are guests in the top left photo staggered and not seated side by side on the ride.
You can also see employees cleaning common areas around the park, and both guests and employees wearing face masks. There has been a lot of concern here in the United States about how feasible it is to wear masks in the parks, especially in the Florida humidity. Of course, that's comparing apples to oranges since China is geographically different than Florida.
However, it also seems to be encouraged here in the United States with Universal Studios stating when they reopen they may encourage both team members and guests to wear masks if desired.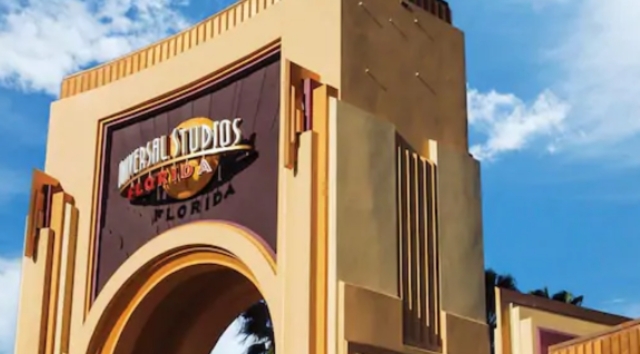 Disney is also allowing Cast Members who are still working in the parks to wear protective masks.
Taped Off Marks for Social Distancing
No doubt you have probably seen this in the United States already at your local grocery store. Many places of business are installing markers 6 feet apart to show customers where to stand. I have also seen my local grocery direct the flow of the aisle also so customers aren't crossing paths.
In China, they have also taken similar measures. You can see in the tweet below that there are stickers showing guests where to stand in the security check line.
The signs and markings are essentially showing guests where not to stand with the footprints being crossed out.
Guest Simulation
Yes, Shanghai Disneyland has reportedly begun simulating reopening with fake guests. They are taking a very practical approach by seeing the procedures put into place ahead of the park actually fully reopening.
The parks here in the United States are still in the early stages of figuring out the best approach to reopening, but we may see guest simulation happen here as well.
How do you think theme parks in China are handling the reopening process? Do you think we will see any of this in the United States? We welcome kind and respectful comments on our facebook page.