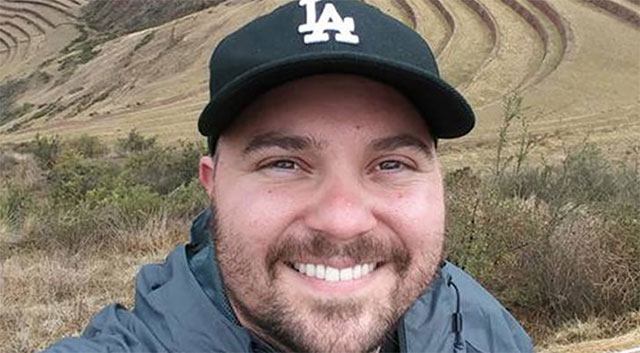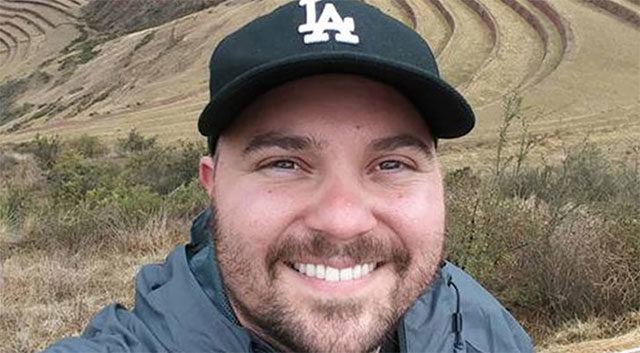 During this difficult time, people are trying to find their way. It's so tragic when we hear of someone dying from the Coronavirus. Disney has responded to Mr. Ghazarian's death.
Per TMZ.com, Jeffrey Ghazarian, who lived in Glendora, CA, recently visited Disney World and Universal theme parks two weeks ago. According to his family, he flew into Orlando for a business conference. He then extended his trip to visit Disney World and Universal with friends.
Earlier today, we reported Mr. Ghazarian's death, including his pre-existing conditions. Read details here from Kenny's article.
Coronavirus Timeline
According to TMZ, he developed a cough. Then a day later, he began coughing up blood. The next day, March 9, he returned to California through the LAX Airport and was admitted to the ER.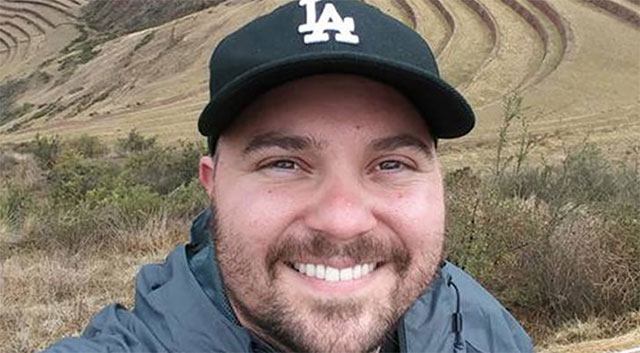 At that time, he received a pneumonia diagnosis and was instructed to self-quarantine at home while he waited for Coronavirus (COVID-19) testing results.
On March 14, Mr. Ghazarian arrived at the hospital by ambulance, where he was admitted, and placed in the Intensive Care Unit. Sadly, he did not recover from this and died just 5 days later.
Deepest Condolences
Per @ScottGustin's Twitter account, Disney has issued the following statement regarding Jeffrey's Ghazarian's death:
"We offer our deepest condolences to the family of Mr. Ghazarian. We continue to monitor the COVID-19 situation, and remain in regular contact with health agencies for information and guidance."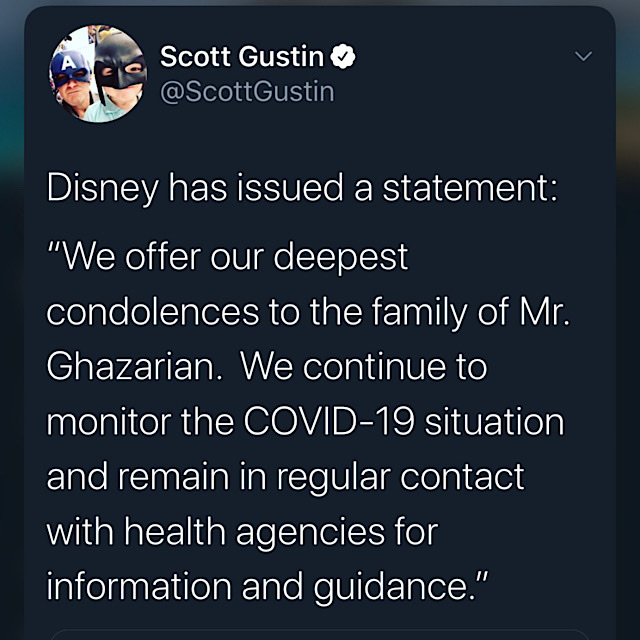 According to TMZ, his sister states that "he suffered a lot and put up a good fight. We will miss our Jeff everyday but we are thankful for all the fun happy memories of the times we had together."
The KtP writing crew would also like to extend our deepest sympathy to Mr. Ghazarian's family. You are in our thoughts and prayers.
Please take heed to this terrible outbreak of Coronavirus, and follow the advice of the CDC and other organizations. Our decisions during this difficult time affect loved ones, friends, and all those that we come in contact with.
-Susan
Credit: TMZ.com, and tweet from Scott Gustin