I don't know about you, but my magical Disney days are fueled by coffee! Good news: now there is an even more magical way to get your caffeine fix from Joffrey's at Disney Springs.
Joffrey's Coffee kiosks are located throughout the Walt Disney World Resort, and some of these kiosks have magical specialty beverages featuring beloved Disney movies and characters.
In Disney Springs, Joffrey's Coffee & Tea is located at The Landing and features a selection of caffeine-fueled magic to energize your day!
You'll want to pay Joffrey's in Disney Springs a visit on your next trip because they've been brewing up some magic!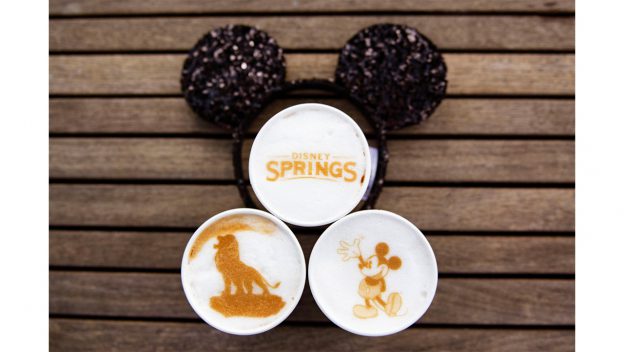 Upon entering, you'll notice a brand new ripple station where you can customize a little magic for your beverage!
Disney Art
It's easy! All you'll do is choose the character you'd like, and then let the barista take care of the rest! They'll craft your beverage and place it in the ripple-maker, and you'll be instantly pixie-dusted with your magical beverage of choice.
The characters available for your Instagram-worthy magical beverage include Mickey Mouse, Minnie Mouse, Goofy, Donald Duck, and Simba.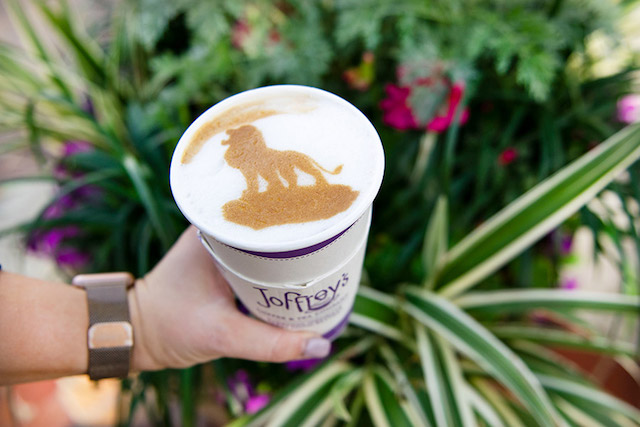 If you prefer, you can even download the ripples app and "print your own selfie as a work of art!" Now that I've got to see!
Joffrey's at Disney Springs also has some specialty drinks that were once only available in Disney Parks.
Try the Lion's Latte, featuring Simba! This beverage is a "decadent blend of espresso with white chocolate and coconut and is available hot or iced."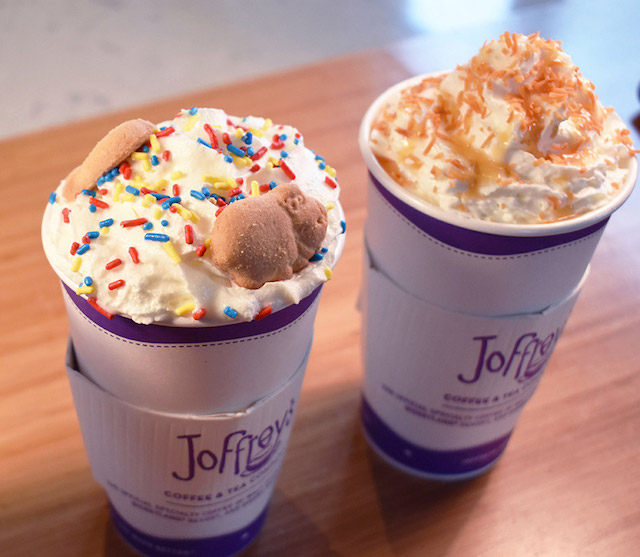 Or, if you're in the mood for a beverage straight out of Toy Story, the "Round 'Em Up Latte is made with cookie butter, dulce de leche, topped with whipped cream, animal crackers, and sprinkles." This is also available hot or iced.
Oh my, that sounds delicious! I'm adding this to my must-try list on my next visit!
Want to take home some of the magic? You can also find pre-packaged blends inspired by some of Disney's most delicious restaurants.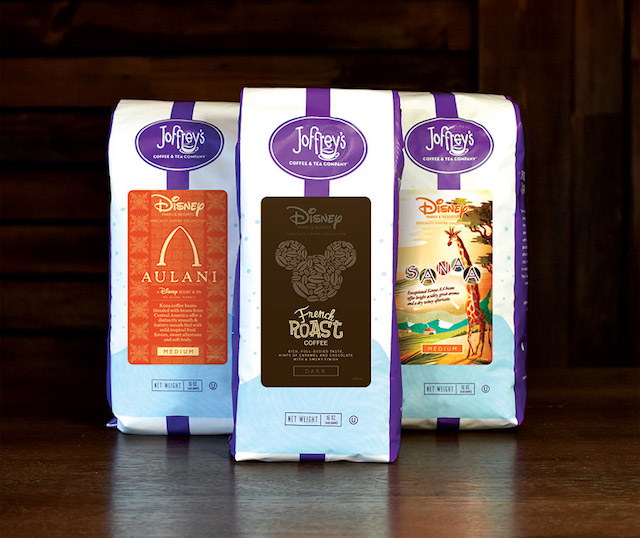 Need a treat for the kids? Joffrey's has got you covered! You can also find a variety of sweet treats and hot chocolate here.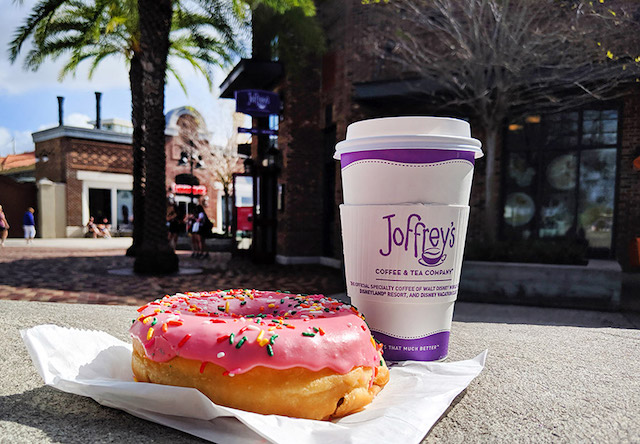 Locations for Joffrey's throughout Walt Disney World can be found on Character Locator.
We can't wait to see some photos of these magical brews coming in! Have you tried one yet? Let us know on Kenny the Pirate's Facebook page, or join our crew and show us your pictures!
Jamie Fonseca
Source: Disney Parks Blog