With all the new attractions and restaurants coming to Disney, people are anxiously waiting for all of them to open. City Works Eatery & Pour House in Disney Springs is now open!
This past Thursday, City Works Eatery & Pour House opened it's doors to the public. This Chicago-based restaurant runs nine locations around the country.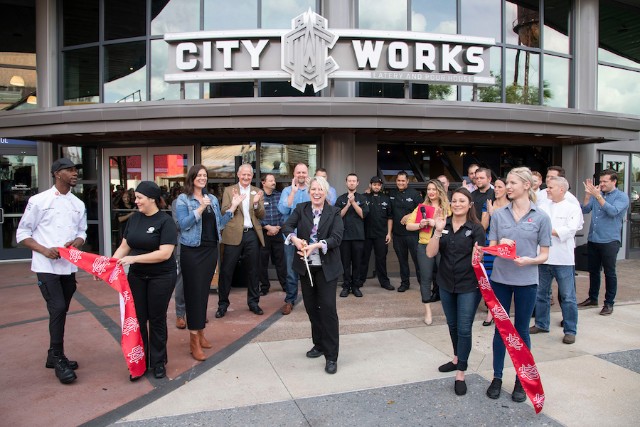 Where can you find this new restaurant? It is located in Disney Springs on the West Side, right next to the NBA experience.
This restaurant will entice many with its classic American dishes and impressive beer menu. It will grab the attention of sports fans because the televisions give diners the ability to see sporting events and more at Disney Springs!
Not only do they have 17 televisions, but also a start of the art sound system. Catch the game on the 168 inch high-definition video screen!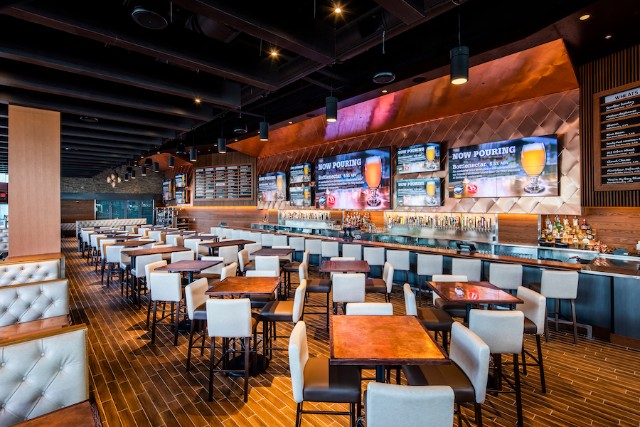 Ninety local and global craft beers are available on tap. Ever had wine on tap? They have eight wines on draft!
Check out the menu that was released earlier HERE. I know I can't wait to try the buffalo chicken dip!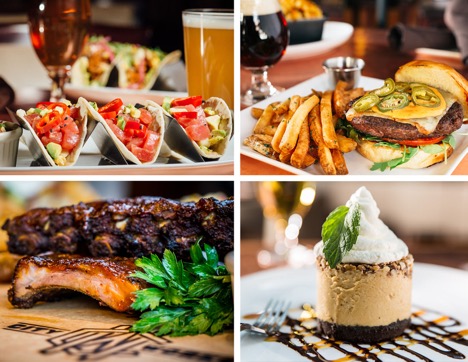 One fun option on the menu is breakfast any time of the day!
You can also grab brunch here on Saturdays and Sundays. Brunch is served from 10 a.m. to 3 p.m. Happy Hour will be Monday to Friday 3:30 p.m to 6 p.m. Happy Hour offers a discounted menu of select wines, beers, and appetizers.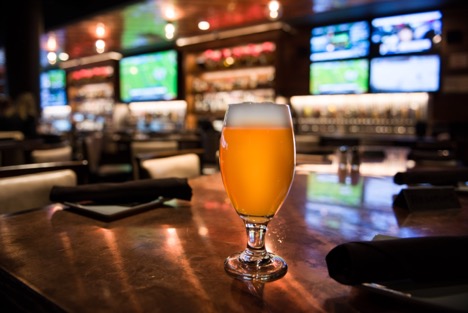 Reservations can be made on My Disney Experience and via Open Table starting March 9th. You can currently visit this restaurant as a walk-up because no reservations are available yet.
This is going to be a must-see on my next trip! I can't wait to try all the new offerings.
Have you been to Disney Springs and tried City Works Eatery & Pour House yet? Did you like it? Will you be visiting Disney soon and making a stop here? Let me know in the comments below or on the Kenny the Pirate Facebook page! Share with your friends by using the blue Facebook button below!
-Heather Alosa