Ever participate in a runDisney event? Interested in trying one? You'll need to know all about Expo that takes place during the event! I ran the half marathon in the Walt Disney World Marathon Weekend. Check out my experience with Expo and pre-race information.
The Walt Disney World Marathon Weekend Expo was from January 8th-11th. My family made this race week a vacation as well, so we arrived on the 5th.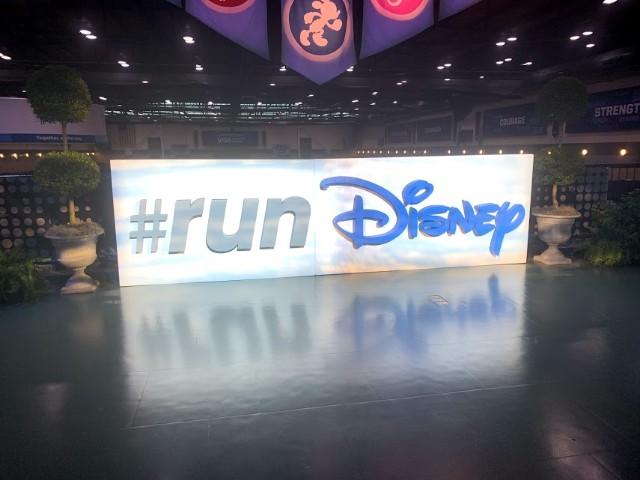 We enjoyed time in the parks before the race. If our work schedules were a little more flexible I would recommend the majority of your park time after your race. Our feet were tired even before we ran 13.1 miles!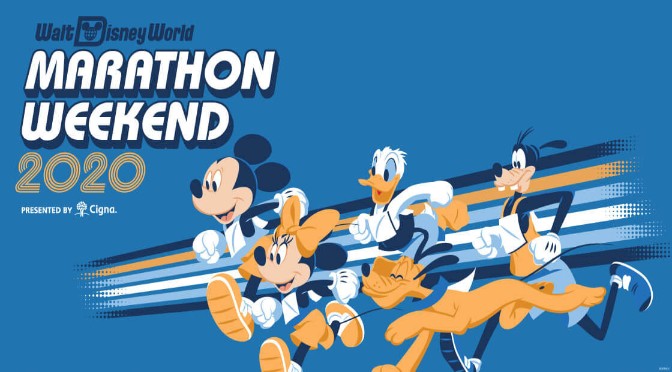 This was not my first runDisney race, but it was my first time experiencing Marathon Weekend. The crowd levels were much different than what I had experienced with the Wine and Dine Half Marathon.
To see more about what takes place at Expo go HERE.
We went to Expo to pick up our bibs and race shirt along with check out event merchandise and possibly meet some characters!
Because we hadn't experienced the amount of runners of Marathon Weekend, we went first thing Wednesday morning. Rumors of items selling out quickly made us want to get there early and get first pick.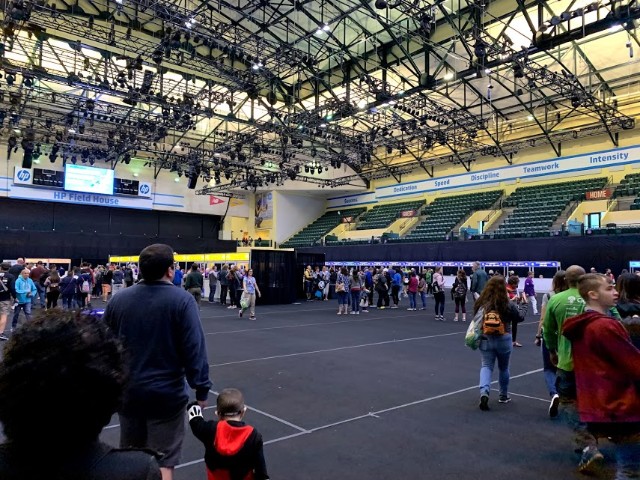 We arrived shortly after 10 am (the start of the Expo). We went straight to bib pick up at the HP field house. No line or waiting to grab our bibs. We then headed over to the Visa Athletic Center to pick up our race shirt.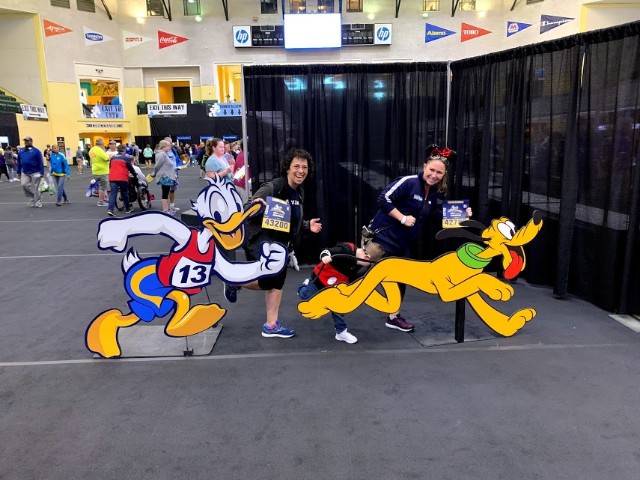 Don't forget to take lots of pictures! There are backdrops and character displays like the one shown above to snap some memorable moments.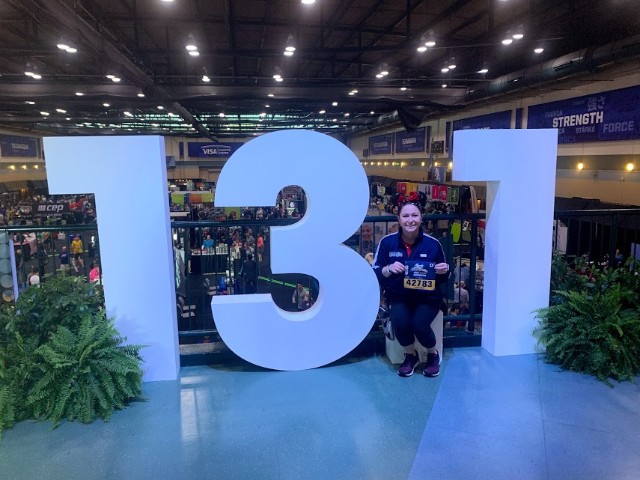 At the Visa Athletic Center is where are the vendors are. Boy, was there a difference in crowd level here! There were so many people it was hard to get around. The crowds were mostly at the vendors. Again we experienced no lines once we got to the shirt pick-up.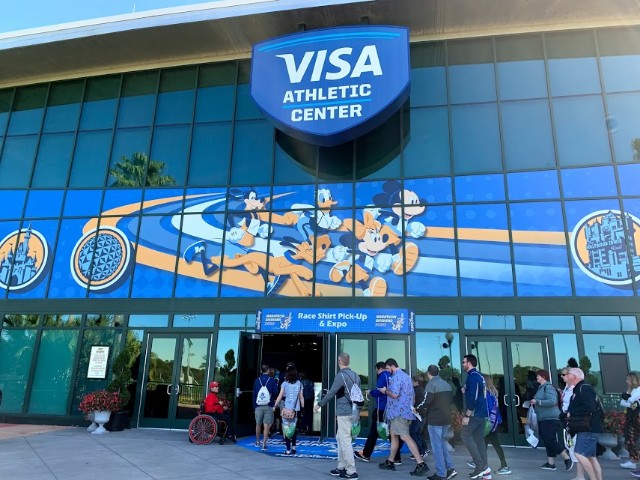 We did browse some of the vendors on the way to the shirt pickup and then on the way back to the exit. Disney does a good job at keeping the flow of traffic going in one way, so nobody is trying to go out and in the same door.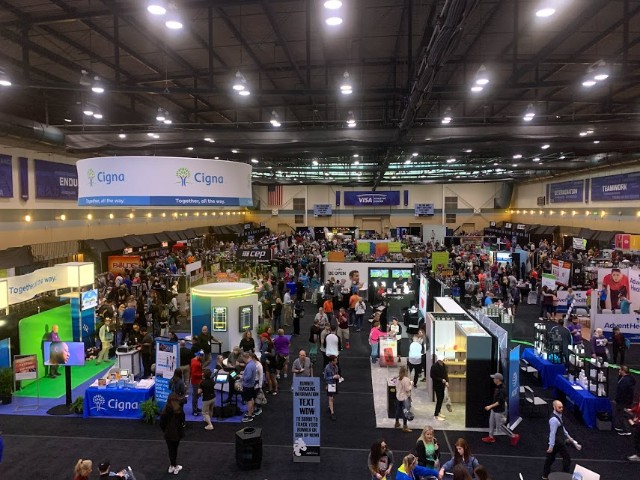 Now that we got our bib and race shirt, we were ready to check out all the event and runDisney merchandise. We also had to pick up our pre-purchased items. These were at the Arena at ESPN Wide World of Sports Complex.
Boy, did I not realize the number of people that would be there for the start of the Expo. There was a queue just to get in to look at merchandise! The pre-purchased merchandise line was out the door!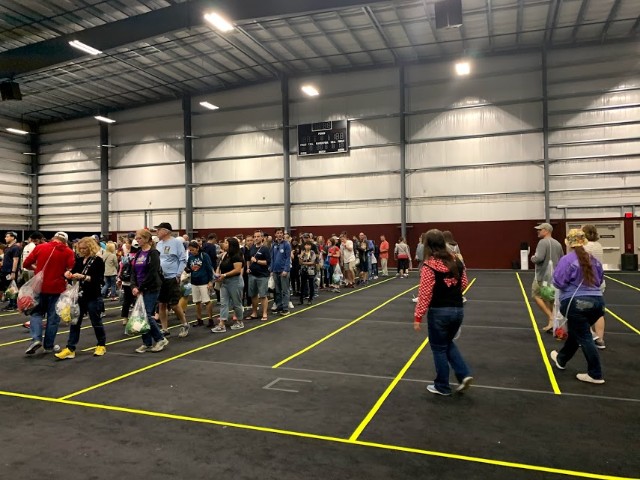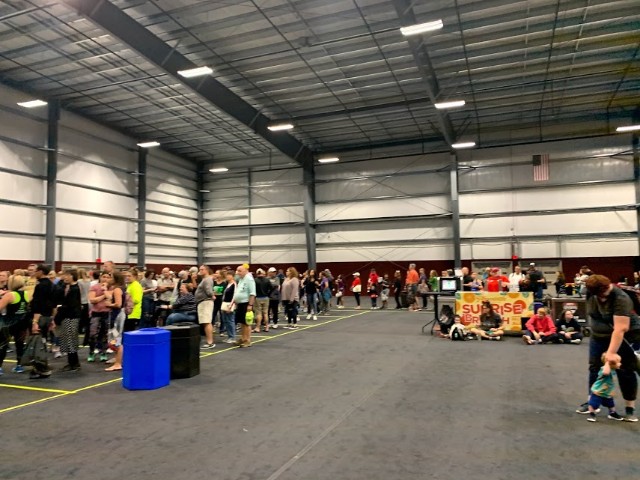 Because we were already there, we got in line to view the merchandise. Looking back, I should have done something else and gone back in the afternoon. The lines were long!
I didn't keep track of how long we waited in line to view the merchandise. The line did feel like it moved well considering how long it was.
It was nice that Disney had this queue to get in because it kept the shopping environment comfortable. I never felt that I was unable to move about. I could easily view merchandise and try things on without feeling cramped.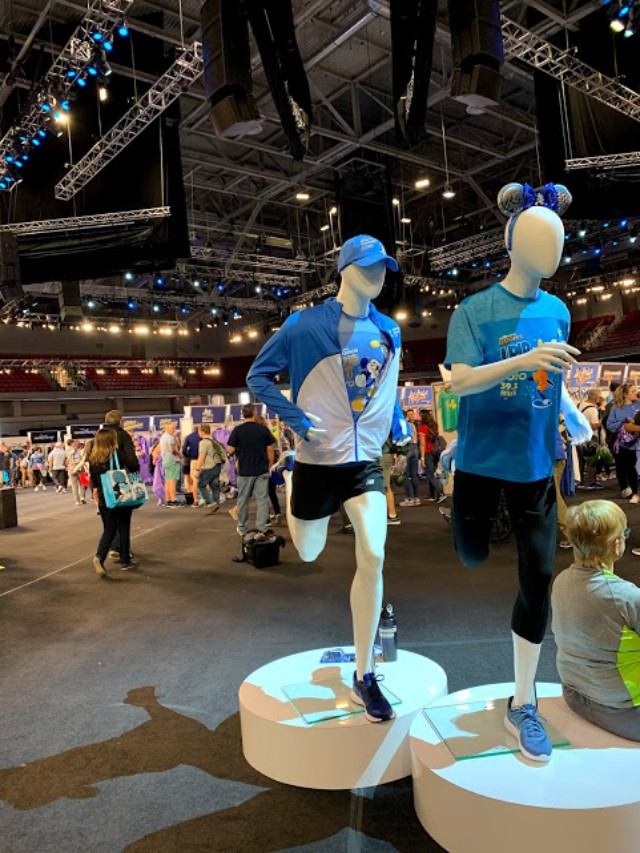 We picked out our commemorative merchandise and went to checkout. They have lots of registers and someone directing which register is open. This line is organized and efficient. This line also moved well considering how long it was.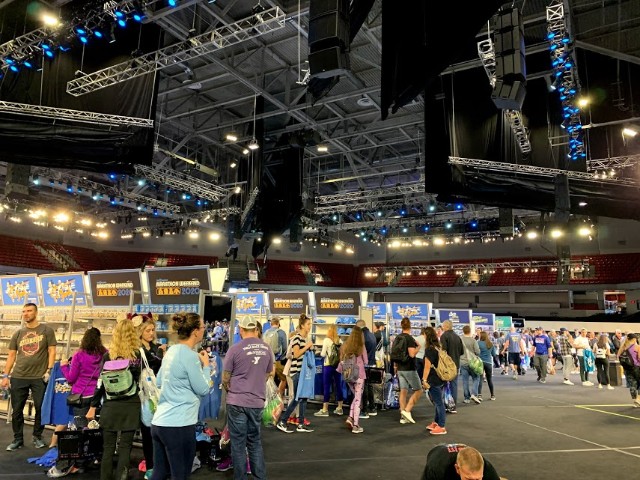 The LONG line was for our pre-purchased items. We waited an hour for the items that we had already purchased. These items you have to pick up, they will not mail them to you.
You are also able to try on items and exchange sizes if needed, which is another reason why we stayed versus coming back. There was still many Marathon Weekend jackets available if we had ordered the wrong size.
If I were to do an event in Marathon Weekend again, I may still attend the first day. However, I would not go first thing. There was still lots of merchandise when I left at 1 p.m.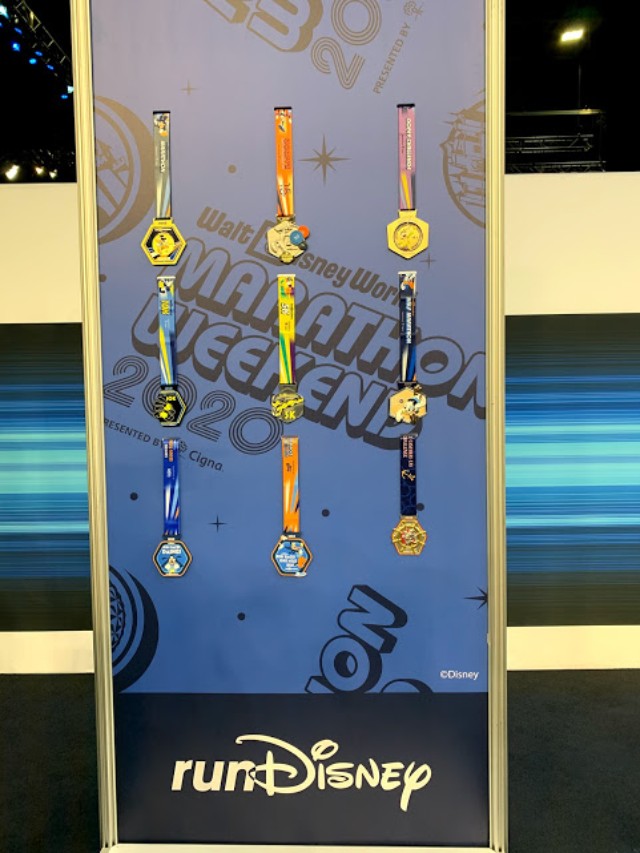 It was mentally draining to stand in lines all morning. I felt exhausted even though I hadn't really done anything.
I felt that because we were trying to make our afternoon FastPasses, which wouldn't have been an issue in previous years, we did not spend as much time exploring the Expo. There are character meet and greets that we did not get to.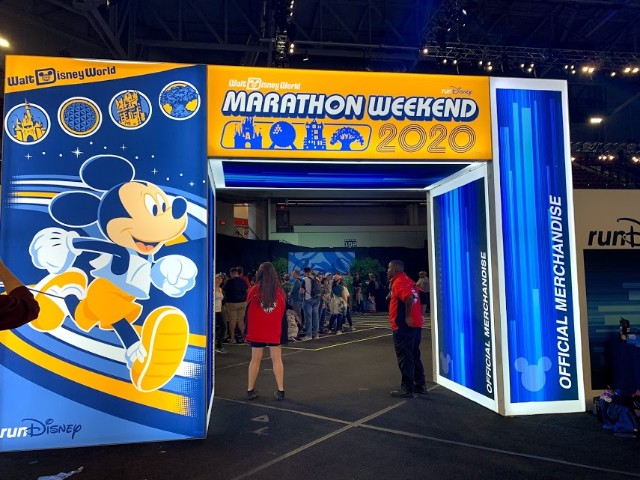 We did so much over the course of the week with our family vacation that we did not get back to the Expo. Because it was so crowded, I was not feeling the urge to get back there. I do feel I would have liked to look around more, but I was not mentally ready after Wednesday's experience.
I do plan to do this weekend again, but I will definitely plan differently. I would not rush to the Expo. It is open until 8 p.m. on the first day.
I would plan to attend in the late afternoon. There was plenty of merchandise still available and the crowds were much lighter. When we left there was no longer a queue to enter the commemorative merchandise area.
I'll be back soon with my Walt Disney World Marathon Weekend race experience!
Were you at the Expo last week? What was your experience? Do you have plans to participate in a runDisney event? Let us known in the comments on Facebook and keep the conversation going in our Facebook group!
-Heather Alosa