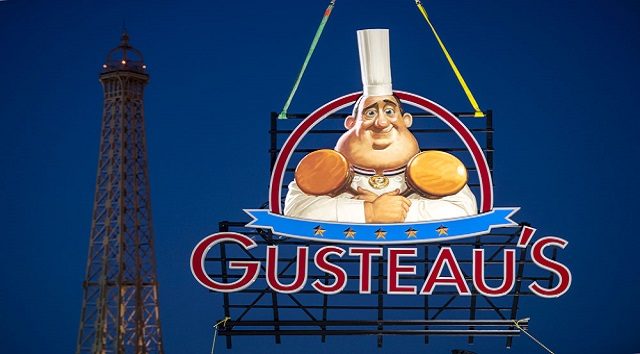 The sign for Gusteau's Restaurant can now be spotted for guests visiting Epcot.
If you are familiar with the film, Ratatouille, which features a little chef-rat named Remy with a flair for cooking, then at first glance you would be quick to identify the familiar sign from the film.
Another fan favorite in the film would have to be Gusteau with his signature trademark that "anyone can cook."
Gusteau's is the restaurant that belongs to the most famous chef in all of Paris. It also happens to be Remy's culinary inspiration.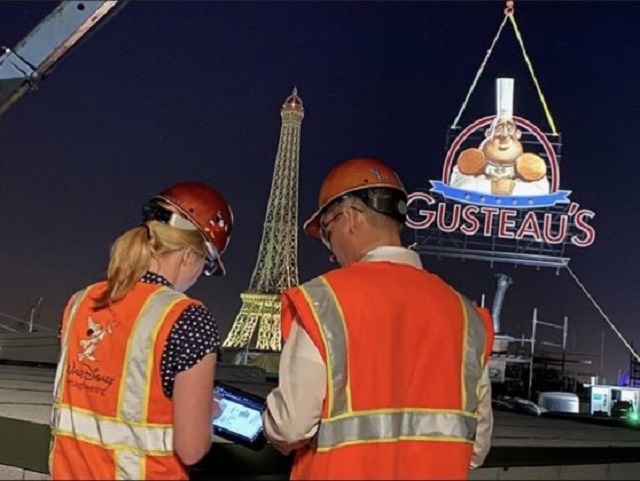 If you were at Epcot last night, you were in for a real treat, as the new sign for Gusteau's Restaurant has been installed as part of the upcoming Remy's Ratatouille Adventure ride that will open sometime this summer of 2020.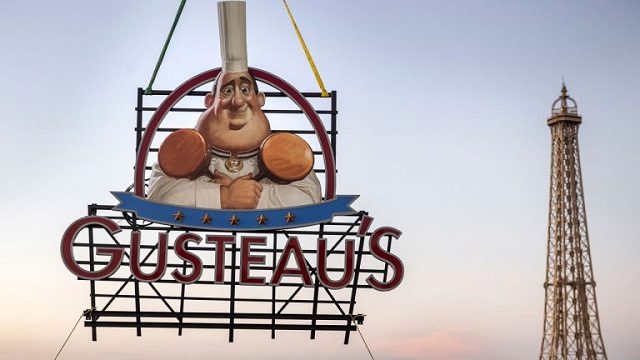 The new sign can be visible from the Disney Skyliner as you are entering or leaving the International Gateway station at Epcot.
This is pretty neat because as of yesterday, there was not much to the facade of the area in the France Pavilion that I could see during my latest trip in November.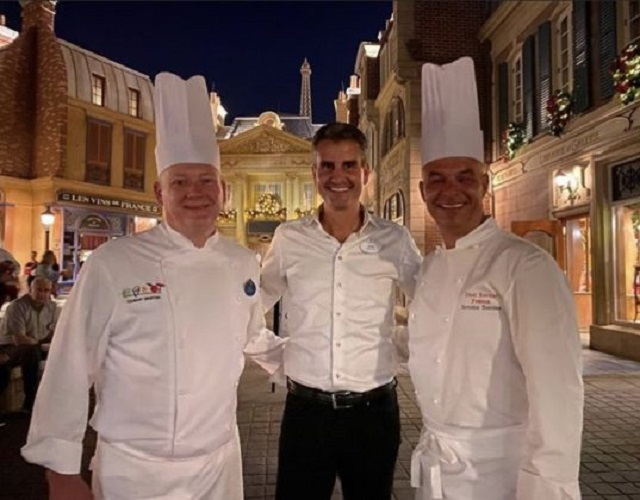 President of the Walt Disney World Resort, Josh D'Amaro, states in his Instagram post that he met with the Epcot and JBI Chefs for an update on the La Crêperie de Paris restaurant that will also open as part of the park's significant and historic transformation for Epcot.
All we know about La Crêperie de Paris is that it will be a quick-service restaurant in the France Pavilion. We will share the menu and other details as they become available.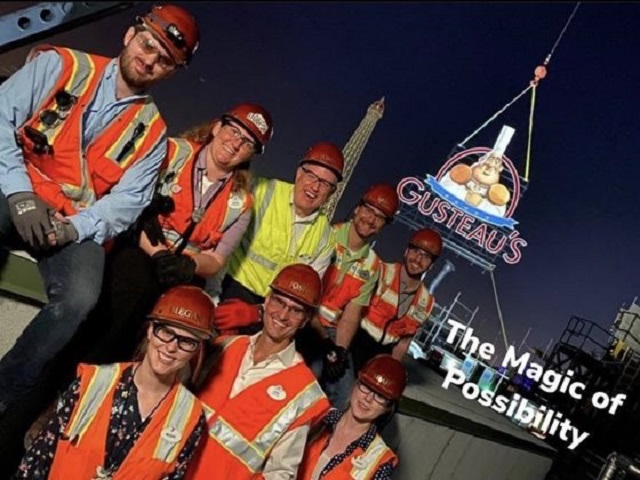 Are you happy that the sign is up? I sure am! This only amplifies my excitement because it is becoming more realistic! Not to mention that summer is just around the corner!
Will you be visiting Epcot this summer to ride the new Remy attraction and eat at La Crêperie de Paris? Let us know in the comments on the official KtP facebook page!
-Marisol White