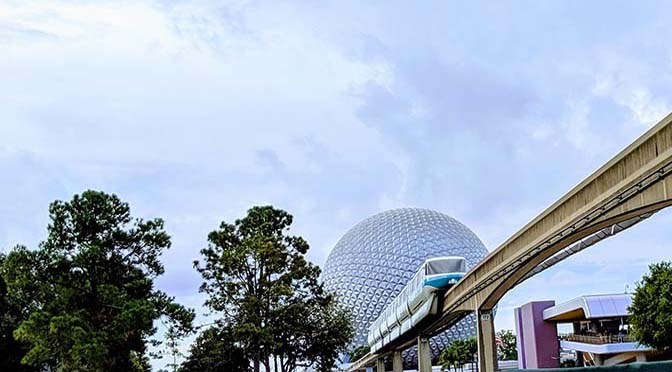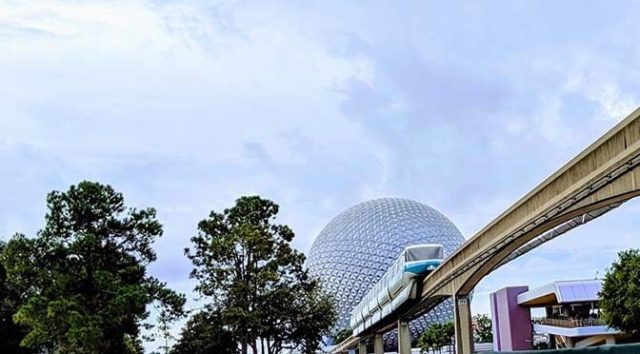 The Disney World monorail system is one of the most efficient and fun ways to get around the parks and resorts.
Magic Kingdom, Epcot, and select Disney Deluxe Resort hotels are just minutes away by monorail.
The Walt Disney World Monorail System has 3 separate lines that travel throughout Walt Disney World Resort.
The Resort Monorail, makes the following stops:
Magic Kingdom park
Disney's Contemporary Resort
Disney's Grand Floridian Resort & Spa
Disney's Polynesian Village Resort
Transportation and Ticket Center (TTC)
The Epcot Monorail and the Express Monorail originate at the TTC and offer express round-trip service to Epcot and Magic Kingdom park.
The system normally operates 30 minutes before the earliest park opening until one hour after the latest park closing.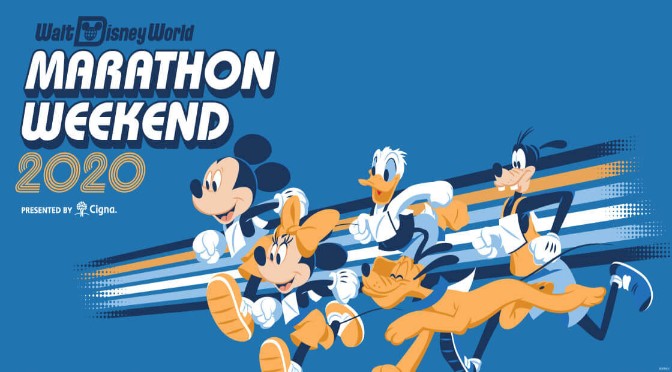 However, with Marathon Weekend upon us, the monorail will be on a different schedule this weekend, January 11 and 12.
On Saturday, January 11, Resort and Epcot Monorails begin operating at 3 am. Express Monorail begins at 5 am.
On Sunday, January 12, Resort and Epcot Monorails begin operating at 2:30 am. Express Monorail begins at 5 am.
If you're curious about all transportation schedules, check out this handy guide: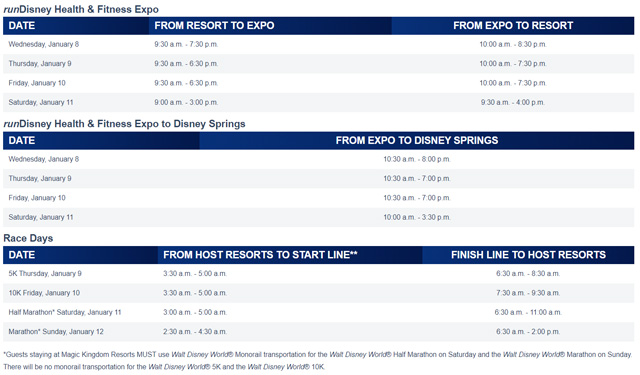 Remember, if you are participating (or watching) in the half marathon (January 11) or full marathon (January 12) and staying at Grand Floridian, Polynesian, or Contemporary, you MUST take the monorail.
If you are not staying at a Monorail Resort, it is encouraged that you use runDisney transportation. Transportation times and pick up schedules will be posted at your Disney Resort's lobby.
Are you participating in Marathon Weekend this year? Head here for our runner guide to Marathon Weekend and head here to check out etiquette guidelines and tips for having the best time! Best of luck to all participants this weekend! Kenny and the KtP crew are cheering you on! Head over to the KtP Crew facebook group and share your Marathon Weekend experience!
-Monica S.