Series co-creator, Jon Favreau has spoken! Today, it was confirmed that season 2 of the popular Disney+ series, The Mandalorian will premiere sometime in fall 2020.
Jon Favreau included a tease for season 2 on Twitter earlier today with an image of the Gamorrean, the green pig-like guard of Jabba's palace, which was first seen in Return of the Jedi.
The Mandalorian is one of the series on Disney's new streaming platform that far exceeded anyone's expectations and introduced everyone to the newest internet sensation, Baby Yoda. I mean, just look at this cute little face! How can you not fall immediately in love?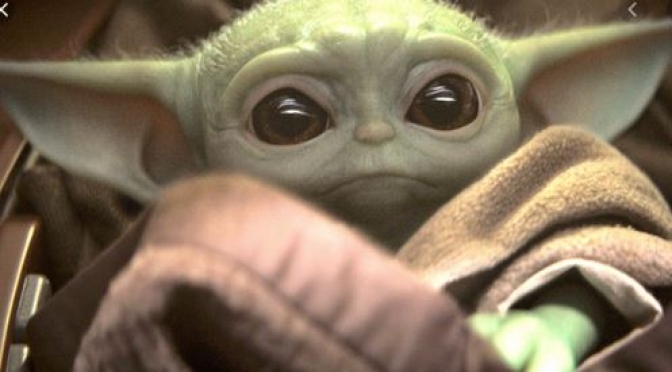 News of the series returning this coming fall came on the same day the season 1 finale was released. No spoilers here! But, I can say I seriously cannot wait for fall!
In the meantime, what can fans do until season 2 premieres?
Well, one thing you can do is shop! Just earlier this week, Christmas came early for Baby Yoda fans and Disney finally released a cuddly plush of The Child. Let's face it though, everyone calls him Baby Yoda.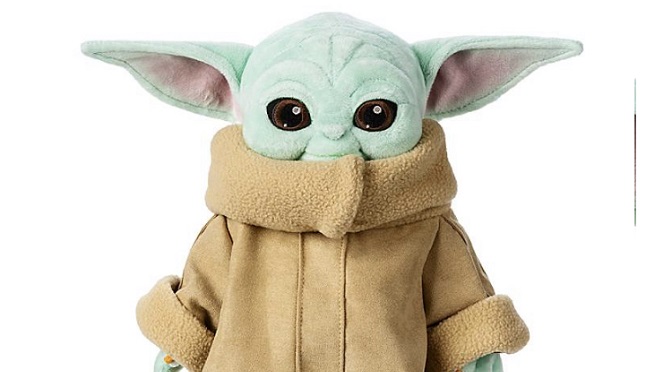 It is currently on ShopDisney's website as being available for pre-order expecting to ship by March 23, 2020. Guests purchasing this will be notified via e-mail when it is ready to ship. This along with a variety of other merchandise from the series is also available.
Shoppers should be aware that items that are available for pre-order are often shown as already being "sold out" and I have noticed that the date is constantly changing. Before it was scheduled to ship sometime in February and today it seems the shipping date has been pushed back to sometime in March.
So, it would probably be best to just keep checking back because it seems to be changing every day as demand for the toys keep increasing.
Until The Mandalorian returns, Disney+ fans can look forward to two additional new series. One features Obi-Wan Kenobi (Ewan McGregor) and the other stars Rogue One's Cassian Andor (Diego Luna).
Both series dates are yet to be announced, but until then, fans can watch their favorite Star Wars movies and other Disney favorites on the streaming platform or just re-watch The Mandalorian!
Are you a fan of The Mandalorian? Did you watch the series 1 finale?
Maggie Baltz