The all-new parade "Magic Happens" will be making its premiere at Disneyland park beginning on February 28, 2020.
This parade "celebrates awe-inspiring moments of magic that are at the heart of so many Disney stories." Featuring stunning floats, beautiful costumes, and beloved Disney characters, this show is sure to be a hit with all Disney fans!
Mickey Mouse will lead this new daytime spectacular down Main Street, U.S.A. Many different characters and scenes will be celebrated, demonstrating the magic that happens in Disney movies and in the experience of visiting the Disney parks.
"Magic Happens" will feature an energetic musical score and a new song co-composed by singer-songwriter Todrick Hall, who is known for his high energy production numbers.
Sneak Peeks from the "Magic Happens" Parade include:
Frozen 2
Anna and Elsa explore the mysteries of an enchanted forest protected by Nokk, the mystical water spirit, as their friends Kristoff, Sven, and Olaf ride along.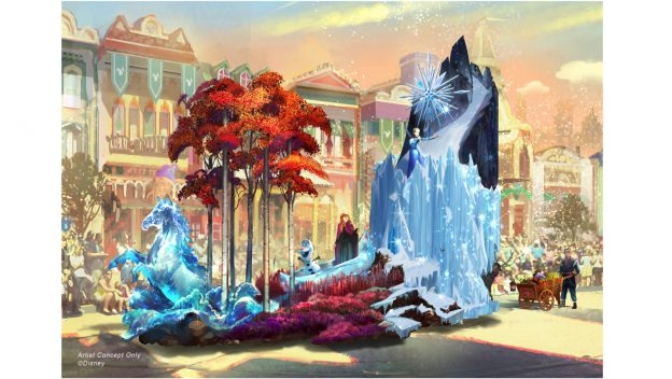 Moana
Moana journeys forth on the crest of a touring wave, inspired by beautiful koa wood carvings and inset with dazzling, animated glimpses into the magic the ocean holds. Moana is joined by Maui, the legendary demigod, who will be making his Disneyland debut. He will be joined on his own magical island by Moana's pet pig, Pua.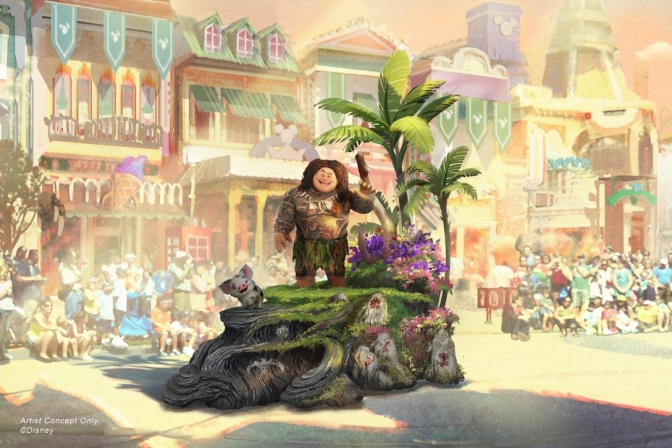 Coco
Miguel will make his first "in person" appearance, celebrating the magic that happens when he strums the guitar of Ernesto de la Cruz. This float will bridge the Land of the Living and the Land of the Dead with vibrant marigolds and alebrije spirit guides. Miguel's dog Dante will also join in the fun on the float.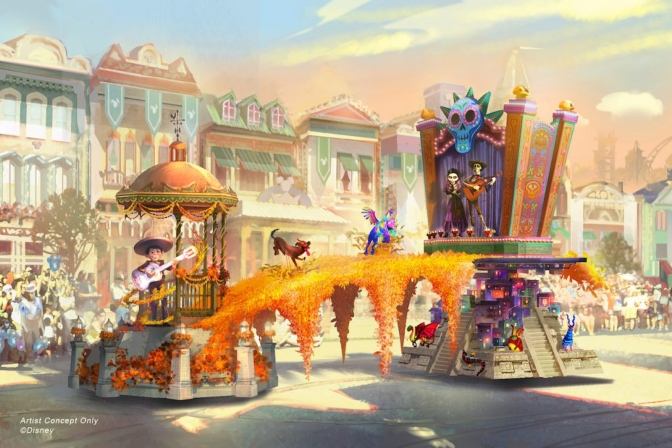 Sleeping Beauty
The parade's grand finale will include magical moments from several classic Disney stories with a special emphasis on the happily-ever-after scene from Sleeping Beauty. A trio of fairies will join the float as Princess Aurora's dress shimmers and sparkles through the changes from pink to blue.
"Magic Happens" is sure to be a very popular parade experience and an excellent addition to the entertainment offered at Disneyland. Be sure to follow Kenny the Pirate for more information as we get closer to its premiere date on February 28!
Are you excited for this new parade addition at Disneyland? What is your favorite parade, past or present, from any Disney park?
-Jaelyn Winkle