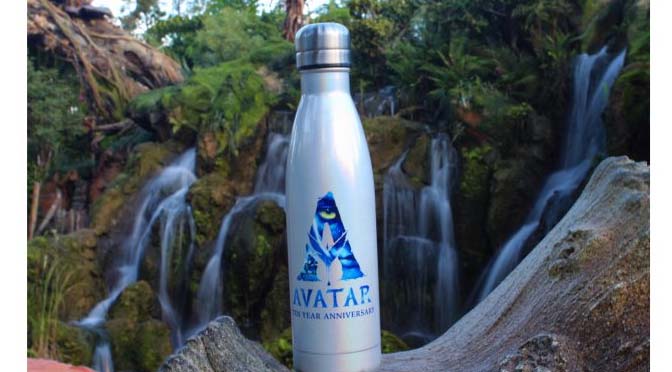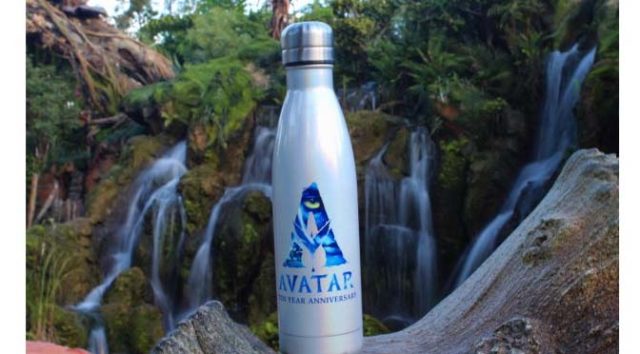 Disney will soon be selling Avatar merchandise to celebrate its 10th anniversary. I'm also going to share my thoughts on why Pandora still captivates guests two years after opening in Animal Kingdom.
It's been almost a decade since we were first introduced to the breathtaking world of "Avatar," which continues to inspire audiences of all ages with its bioluminescent landscape that is truly a sight to see both on film and at Pandora – The World of Avatar.
Today, we've got a first look showcasing commemorative merchandise celebrating the anniversary of the film!
An anniversary adult T-shirt, stainless steel water bottle and lithograph will be available at Windtraders and Island Mercantile in Disney's Animal Kingdom.
If you've been to Animal Kingdom, and more specifically Pandora, you know Windtraders is the huge merchandise shop dedicated to all things Avatar.
Windtraders is the gift shop you enter on your way out of Flight of Passage, and they sell everything from toys and gifts to collectibles and apparel.
When you exit the gift shop, you step right into the courtyard where you delight in the themed food at Satu'li Canteen. Our family loves eating here or grabbing one of the specialty drinks for an afternoon treat.
It's also where you can join the Swotu Waya as they perform a traditional Navi Drum ceremony or experience a Pandora Conservation Initiative team member walk around in a ten-foot tall mechanical suit doing some training.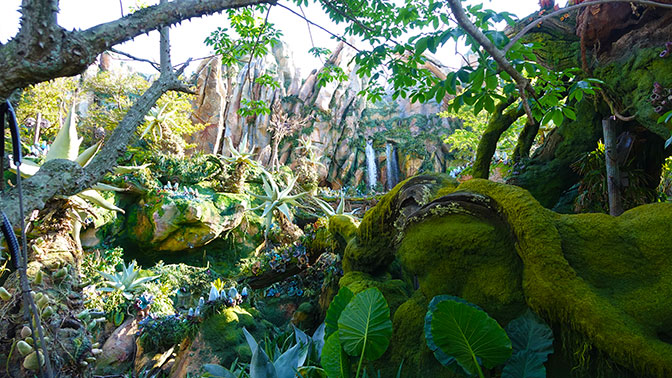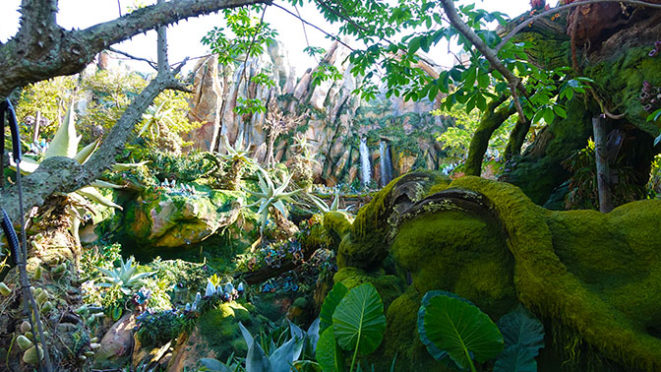 The land itself is so beautifully themed – Imagineers really outdid themselves when creating Pandora. You really do feel like you are stepping into the plush jungle that the Na'vi inhabit.
I love stopping by at nighttime right before the park closes to enjoy the bioluminescent landscape that comes alive at night. It's really like two separate lands at day and night.
We also can't talk about the popularity of Pandora without talking about the ride: Flight of Passage. With ride technology we hadn't experienced before and the uh, preshow, we get a front-row seat to a new generation of theme park attractions.
I think the immersive theming and the technology of Flight of Passage make Pandora so popular – even after over two years of being open!
What is your favorite thing about Pandora in Animal Kingdom? Will you be picking up any merchandise items to celebrate its 10th anniversary?
-Monica S.