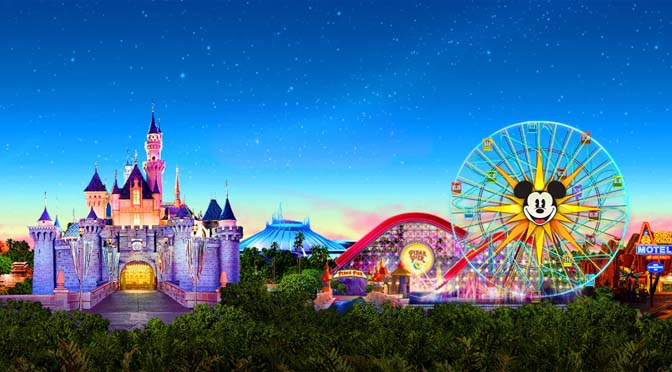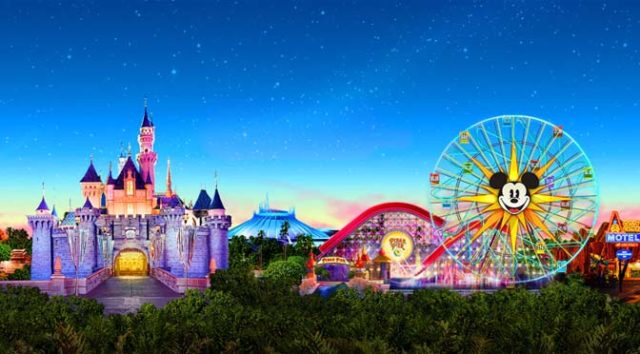 The Disneyland Resort MaxPass: to do or not to do? That is the question! I've got a full review of my experience using MaxPass!
I purchased and utilized MaxPass on our two last visits to The Disneyland Resort. Both were towards the end of October.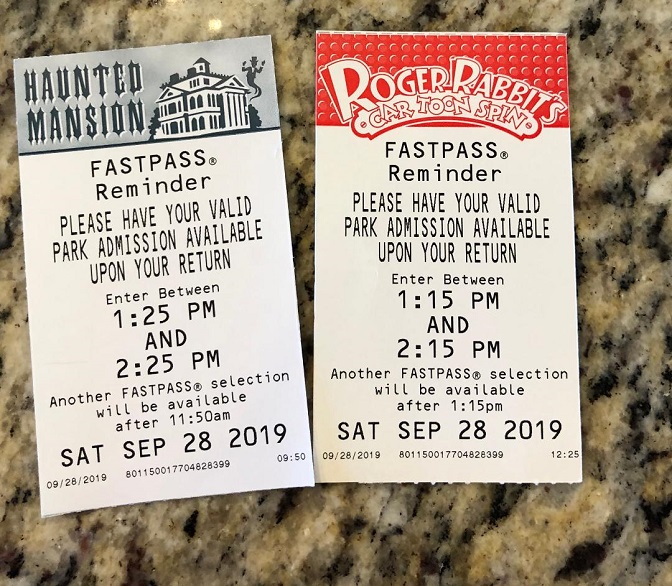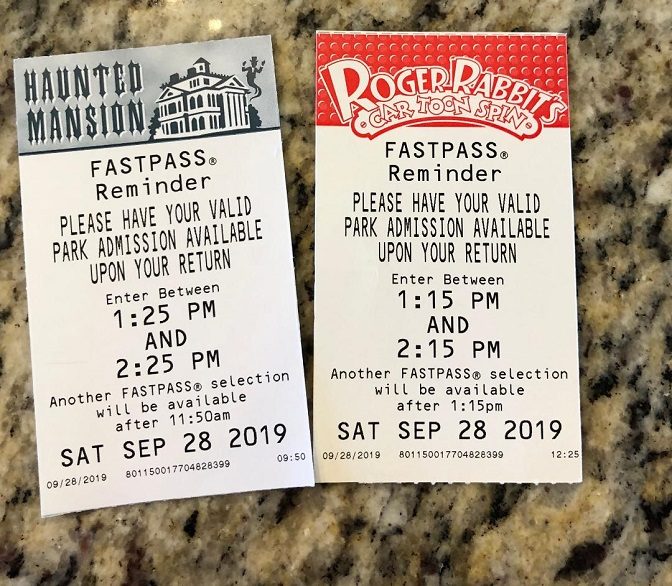 Growing up, I remember utilizing the paper FastPasses and someone in my family, usually my youngest brother,  was "the chosen one" as Yoda would say, to "walk, and not run" to the ticket booth distributions and reserve our FPs.
Over the years traveling to Walt Disney World, I became very familiar and adapted to using our MagicBands as well as booking our FastPasses through the My Disney Experience app on my phone. Because of this, I was a little hesitant of going back to the original way of obtaining FastPasses.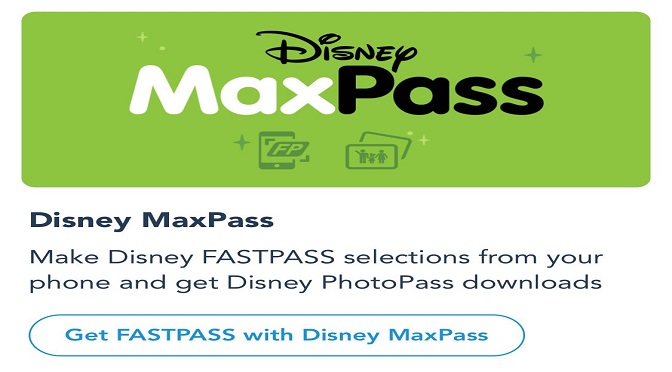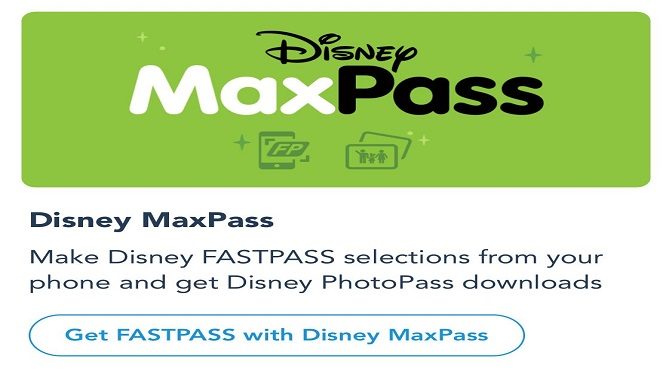 My Experience Using MaxPass
On the first day that I purchased MaxPass, I could tell it would be a busy day in the parks as I began to see the wait times climbing quite rapidly.  It was also a Saturday – two weeks before Halloween.
MaxPass is very easy to purchase. I logged into the Disneyland app that I have downloaded on my phone and clicked on the link "Get FASTPASS with Disney MaxPass."
You can only purchase if you have already scanned into the park. It will not allow you to do so otherwise.  Once inside the park, I purchased MaxPass and was able to select our first FastPass, which was for the Haunted Mansion with the "Nightmare Before Christmas" holiday overlay.
I had been told that the line gets to be over 90 mintues long even within the first couple hours of the park being open.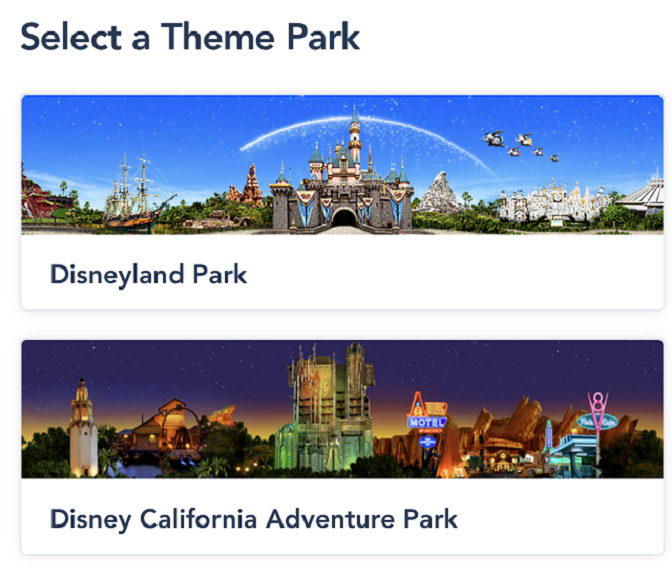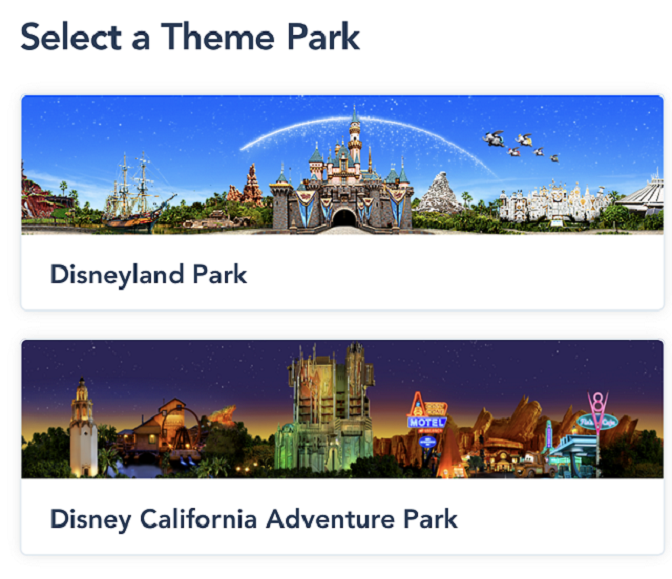 When I first opened up the app it asked which Theme Park I wanted to select.  After selecting, "Disneyland Park," I selected the Haunted Mansion and the time that it provided me was between 2:00-3:00 pm.
Mind you, I was booking the FastPass at 9:30 am.  After booking, it noted that I could book another FastPass within an hour. Easy peasy… or so I thought!
Here is where the adventure began.  Again, keep in mind that I am used to the FastPass system from WDW, so I was accustomed to having the ablility to change, cancel, or modify my FP. For example, if I have a FastPass for Space Mountain at 8:00 pm I could modify it to an earlier or later time depending on availability within the system.
I thought the same thing was possible while using the MaxPass although I quickly noticed that it only provided me with one time slot. So, what did I do?
I canceled my Haunted Mansion FP thinking that I could modify it to an earlier time.  Was I ever in for an awakening!
First of all, it canceled my Haunted Mansion FP because I had already made my second FastPass, and it would not allow me to book another one.  I was able to see the times available, but not allowed to book.  At noon, the return time for Haunted Mansion was already for 8:55-9:55pm!
I had a couple of questions regarding what had happened so I walked over to a Cast Member and told her my story.  She giggled and informed me that I'm not the first WDW visitor to do the exact thing that I did.
She also informed me that there is no availablity to modify a MaxPass reservation.  She was very kind and provided us with a FastPass to use at any ride at any point of the day for our troubles.
We were very thankful for her kindness.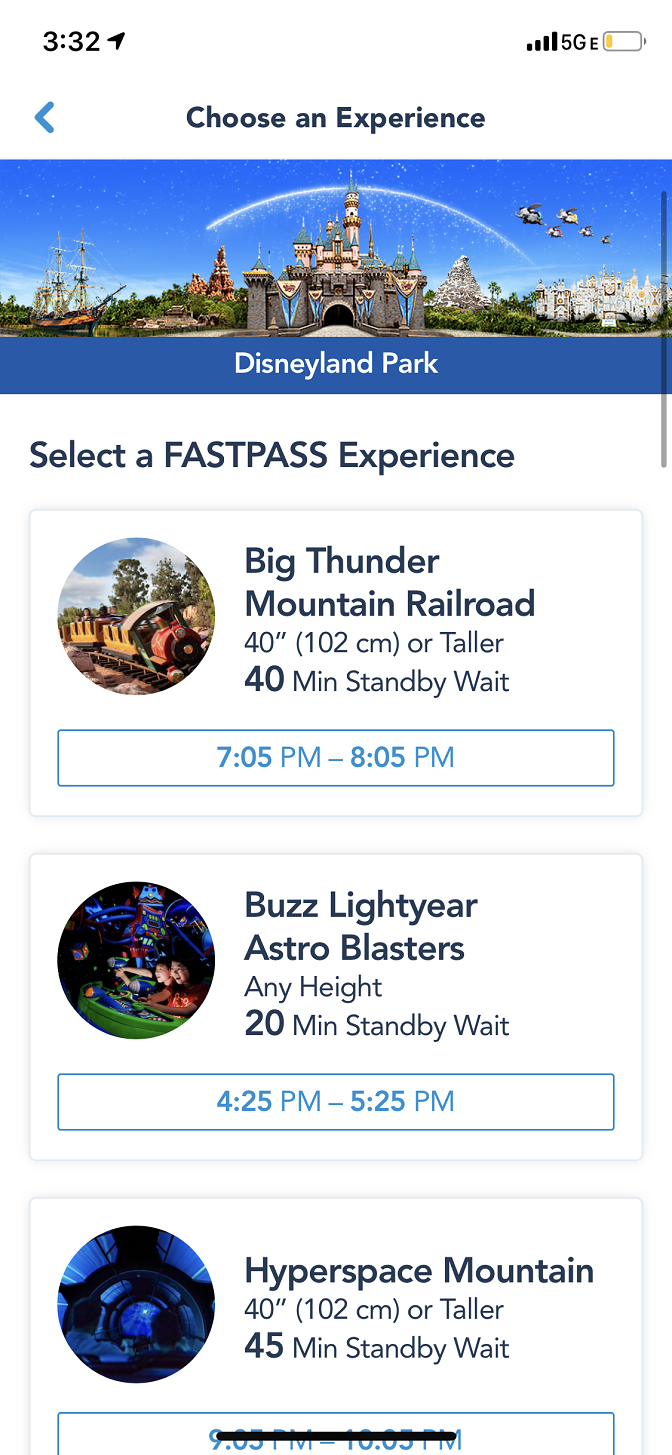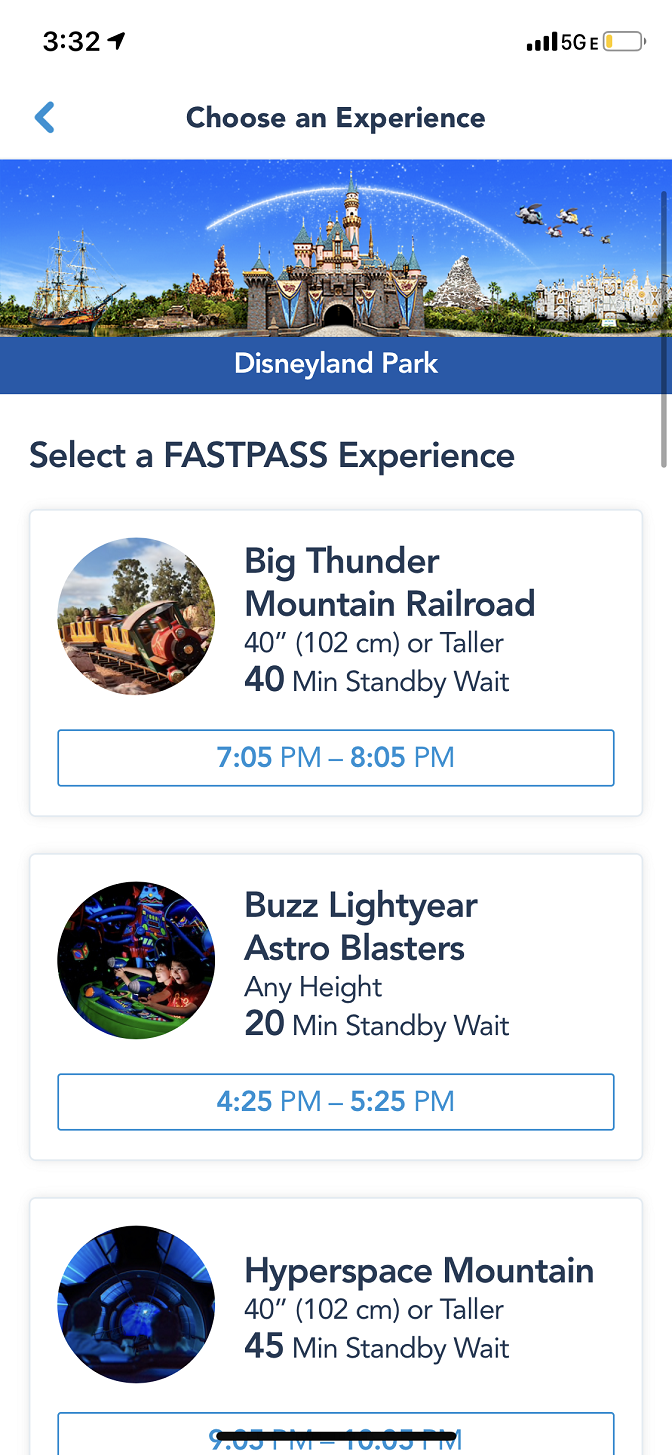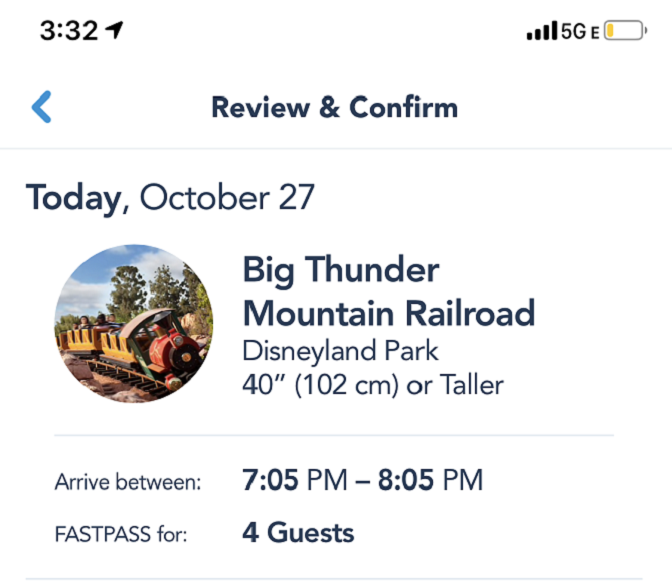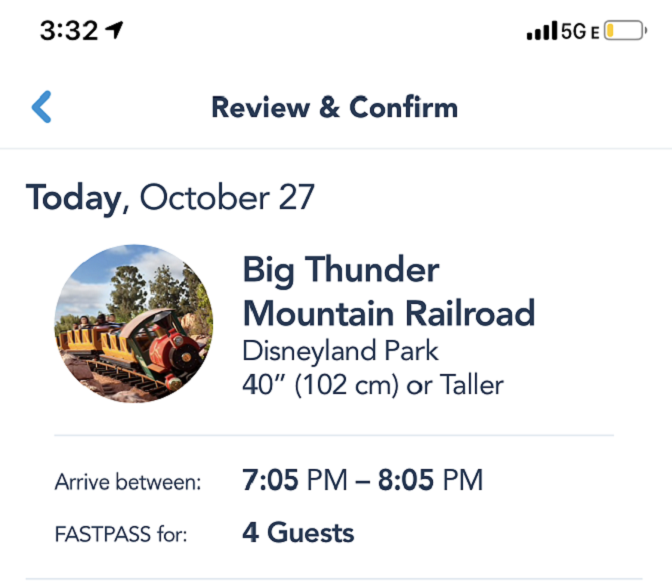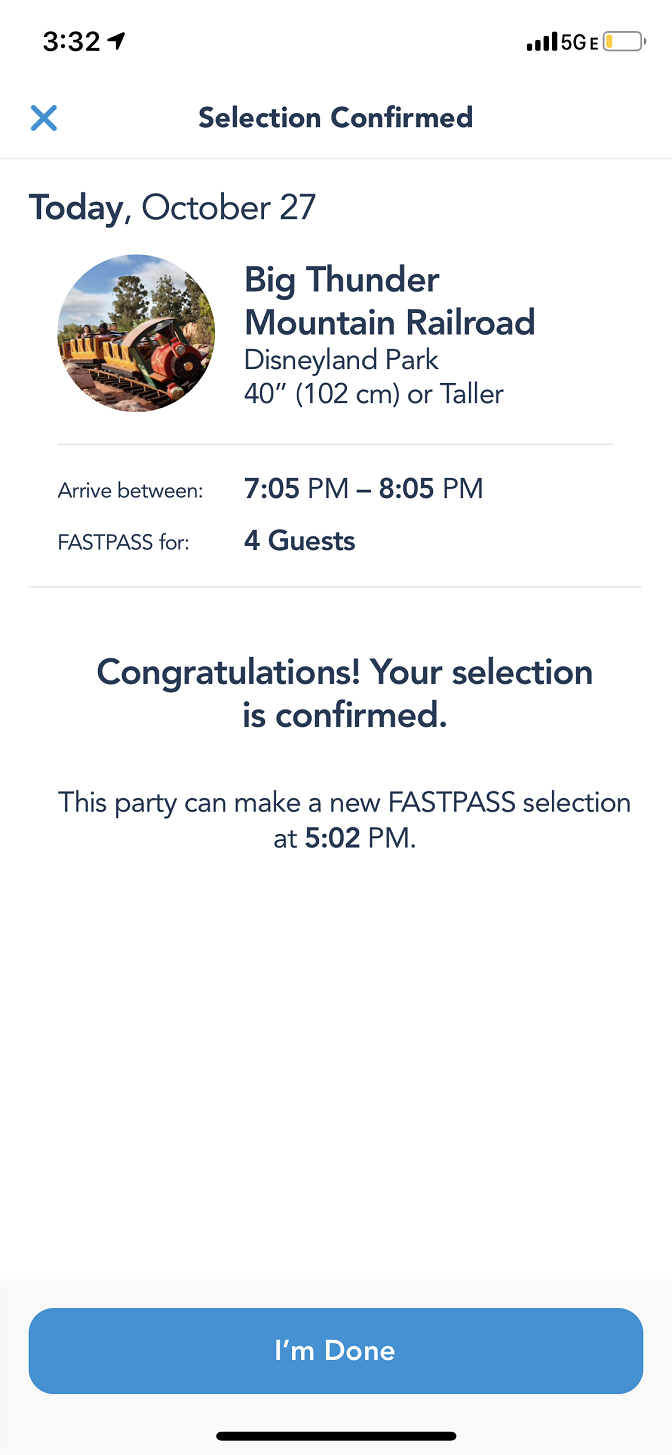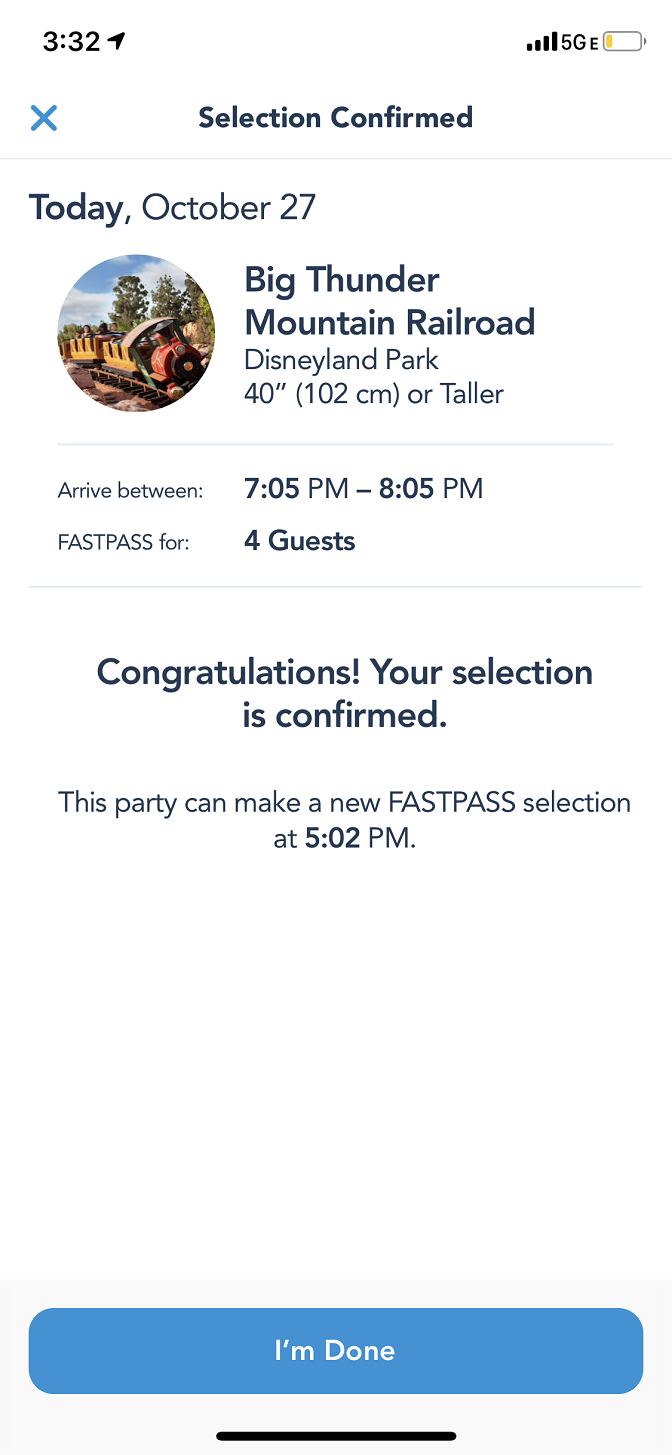 Pros to using the MaxPass
I would have to say that it is pretty awesome that you are able to make a MaxPass reservation for rides for both parks regardless which one you are visiting at the moment. Therefore, if you have park hopper tickets, you can take advantage of this great perk!
For example, I was able to make a reservation inside Disneyland for Radiator Springs, which is located in Disney California Adventures.  Talk about saving time, steps, and energy!
Guests with a valid Annual Passholders ticket have the ability to purchase MaxPass as an annual add-on for $100 on disneyland.com or at a Disneyland Resort Ticket Booth. APs can also add it as a daily ad-on for $15 through the Disneyland app.
The MaxPass includes unlimited Disney PhotoPass photo downloads for a day.
You can hold more than one FastPass reservation at a time, but there are waiting periods during which you will be temporarily unavailable to make a reservation. The only reservations that are exempt from this are reservations for shows such as Fantasmic! and World of Color. These are available on MaxPass, but they do not have any waiting periods after booking and they will not affect the ability to reserving rides.
When I booked different FPs, I was amazed to see that many of the distribution booths had no availability for the day; however, I was able to book through the online app. Therefore, you are more likely to receive a FP for more popular rides with the app than if you go directly to the ticket booth.
For example, I was able to book Indiana, Radiator Springs, Matterhorn, Soarin, and Space Mountain with absolutely no problem in the morning.  The return windows offered on MaxPass are often sooner than the traditional paper FastPass users have to wait.
The length of maximum waiting period is shorter with MaxPass (90 minutes vs. 120 minutes with traditional paper FastPasses).
You are able to add MaxPass after you have purchased your Annual Passes. You are not able to do so from the app, but I was informed that you can visit a ticket booth and they will add it for you at the $100 per person per year.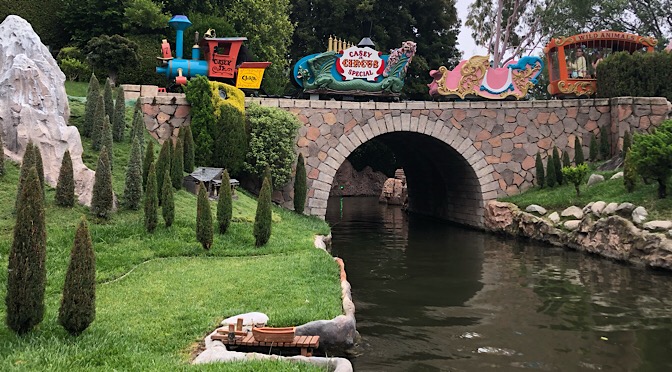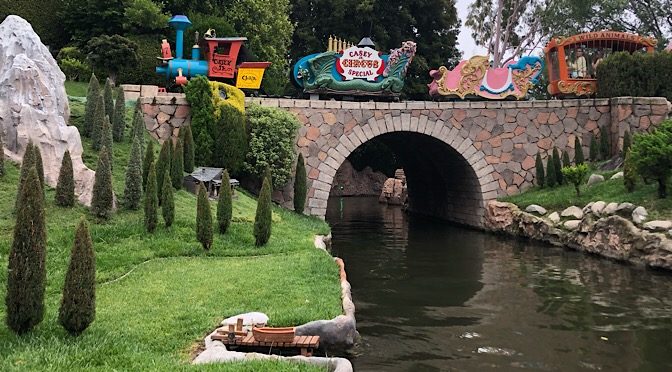 Cons to Using MaxPass
Be prepared for your battery to drain so much quicker especially from opening and closing the app on your mobile device.
It does take getting a little used to, as seen with my experience! It is different than the traditional FastPass system, which is not necessarily a bad thing. It just takes some time to figure it out.
Tips for Using MaxPass
If you are wanting to ride the more popular rides at the parks, I would highly advise you to book them first thing in the morning. Book the one that is of priority to you and then wait until you are able to book more throughout the day. On the second visit when my husband joined us for our trip for the day, it was nice to be able to ride the popular rides by 2 PM.
For example, when we arrived at the park we walked, not ran, directly to Smuggler's Run as there is no FP available.  As the wait was only 35 minutes long, while waiting, I purchased MaxPass and selected my first pass.  I was able to book another one an hour later.
My Thoughts on MaxPass
Will I be purchasing this pass again?  Yes.  I was under the impression that I could not purchase the pass after utilizing our Annual Pass in the parks.
It was quite chaotic as I emailed Disney twice about adding after the first park visit.  I only wish it was more clear and that you are able to purchase the pass on your mobile phone instead of going to the ticket booth.
I certainly would reccomend MaxPass for guests that are only going to visit the parks a couple times a year or once a year. Especially since you do not have to actually park hop when making the FastPass reservations. It will certainly save you a great deal of time not sending a runner to collect FPs at the different distribution booths.
Last month, I wrote my review on how the new Disneyland Resort Flex Annual Pass works and whether or not it is worth it. You can find that article here.
Will you be purcashing the MaxPass? What are your thoughts or experiences?
-Marisol White