There are SO many tips and tricks for having the "best day ever" in Disney World!  If you're looking to experience Disney like a pro, check out this list of 11 Insider Tips for a magical experience!
Pre-park opening breakfast
As I wrote about in my post, Seven Tips To Maximize your time in Disney World, pre-park opening breakfasts are one of the best ways to add magic to your trip.  Besides using the time before the park opens to eat (and not wasting precious "park time" in a restaurant) you get to experience Disney World with very low crowds.  I book these breakfast reservations with one main goal in mind: get some amazing pictures with very little people in the background. My favorite park to book an early reservation is Magic Kingdom. There is nothing more magical than walking down a nearly empty Main Street.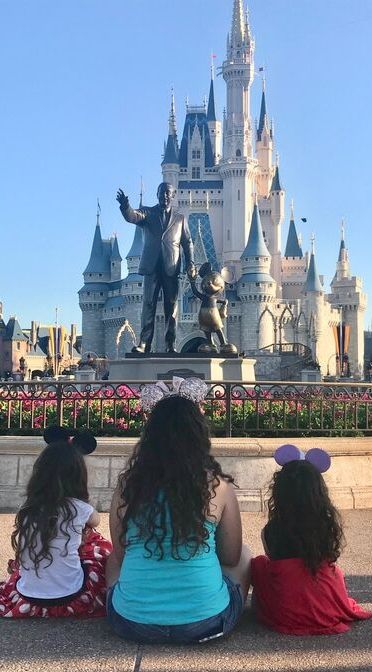 Mobile ordering to save time

Sometimes the line for quick service restaurants is lengthy!  Save time by mobile ordering instead.  Download the My Disney Experience App.  Choose the location for your mobile order, place your order, and send it through.  When you arrive at your destination, your wait will be significantly shorter.  Everyone waiting in the regular line will wish they had thought of it!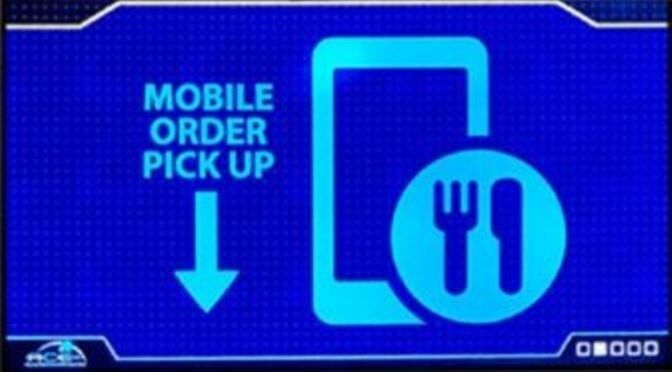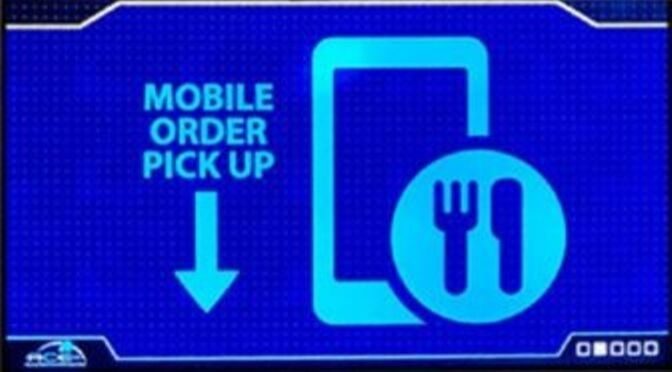 Bring snacks and water into the parks with you
The food at Disney World, while delicious, can get expensive.  Disney allows you to bring in food and drinks with you!  I like to bring some snacks in my suitcase or order them from a grocery delivery service.  Snacks can help my kids (and who am I kidding, myself!) from getting too hangry!  We also sometimes make sandwiches and skip dining at restaurants for lunch.
Walk from your resort to the parks or  between the parks when you can

Staying on Disney property has its perks, and some would argue using Disney Transportation is one of them.  I have a different opinion: the buses are my least favorite way of moving between the parks and the resort.  The buses are often overcrowded (think, a packed bus of sweaty people after a long day in the sun). Sometimes you end up waiting as several buses come and go and there still isn't room for you!  Walking is a fantastic solution that helps cut out bus time.  You can walk between Hollywood Studios and Epcot so hopping between these parks or staying at a Boardwalk area resort will benefit you here.  Guests can also walk from the Contemporary to Magic Kingdom if the monorail is not your thing!
Get IN the pictures!
Are you never IN the pictures because you are always BEHIND the camera? No more missing out on all of your pictures! Photopass Photographers will take your picture will your cellphone or camera.  All you have to do is ask!
Rider Swap

Are you traveling with a young child who doesn't meet the height requirements for many rides?  How about a child who does meet the height restriction, but doesn't want to experience a ride?  No problem!  Disney offers rider swap, which still allows adults to experience the attractions they want to.  In order to use rider swap, the adults and child should go up to the front of the queue.  Ask the cast member at the queue for a child swap, and they will print out a pass.  One adult can ride the ride, and the other can take the child somewhere else. It doesn't have to be nearby!  They can go experience another attraction during this time, or just relax if they'd like!  After the first adult experiences the attraction, the adults can switch.  Adult #2 can take up to 2 guests with them on the ride, meaning kids who already rode with the first adult could ride again!
Water
Bottled water is ridiculously expensive in Disney World, but it is absolutely necessary to avoid dehydration!  You can ask for a cup of ice water at any quick-service restaurant.  
No gum anywhere!
If chewing gum is your thing, you better bring it with you!  Gum is not sold anywhere on Disney World property.
Shorter waits=Best DAY Ever!
Arriving at the park before the park opens is always a magical touring strategy.  I like to arrive about an hour before park opening and go through bag check early.  Often the park will open earlier than the posted opening time, and I can usually get on several rides in the first few hours of the day.  Not everyone is an early riser on vacation, and you will be rewarded with shorter wait times for most attractions.
Shorter waits=Best NIGHT Ever!
Wait times are often inflated at night.  You can get into line up until the park closes, and will often wait significantly less time than what is posted.  For example if the park closes at 10, the posted wait for a popular attraction at 9:59 will likely be 45 minutes or more.  Hop into line!  The park is closing anyway, and you'll probably only wait 20 minutes or so.
Kiss goodnight
Even after the Magic Kingdom closes, the magic doesn't stop there.  20 minutes after the park closes, guests can experience the "Kiss Goodnight."  During the Kiss Goodnight, Roy Disney's dedication speech for the Magic Kingdom is played, and the castle is lit up with beautiful changing colors.  It is not to be missed!
What are YOUR best tips for having the "best day ever?"  Drop me a comment below and let me know!
Jamie Fonseca
"All our dreams can come true, if we have the courage to pursue them."-Walt Disney