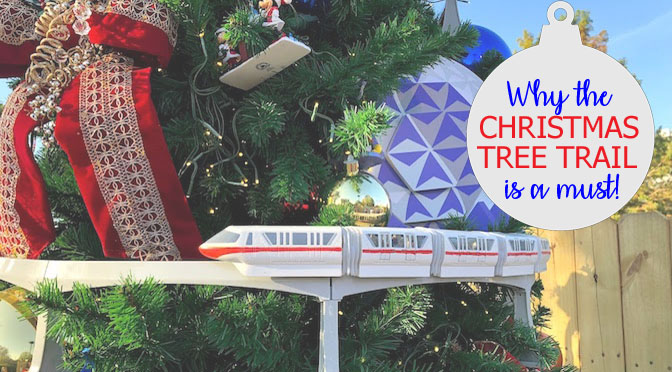 How many of you are getting excited for the upcoming Christmas season at Disney World?  If you happen to be traveling to Disney during the holidays you will definitely want to check out this FREE festive event happening at Disney Springs. 
It's almost "The Most Wonderful Time of the Year" and that has me taking a walk down "Christmas Tree Trail" memory lane. With bubbling snow, an opportunity to visit Santa Claus, and gazing at the most beautifully decorated trees this Christmas trail is a must for upcoming Disney vacationers…
[the_ad id='41470']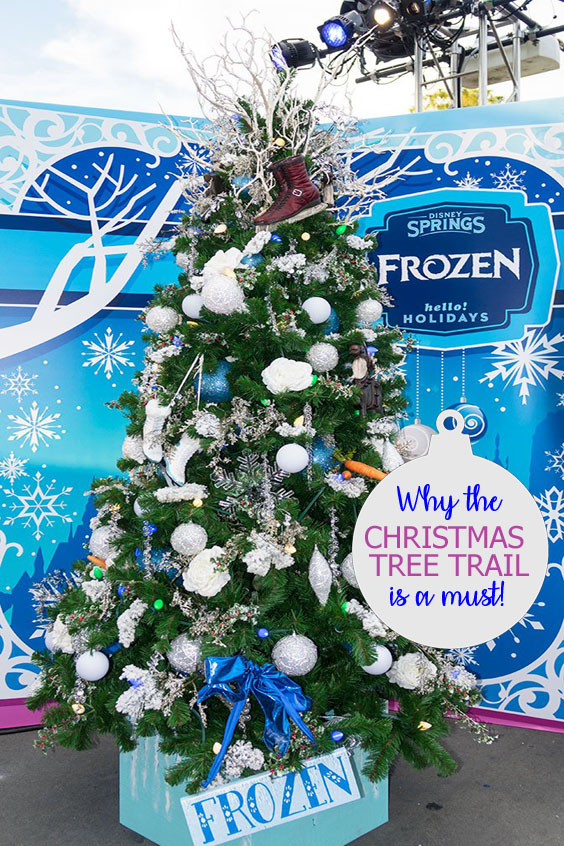 The first week in November marks the beginning of the Christmas holiday season at the Disney Parks.  Halloween decorations are stashed away and in comes the festive decorations in each of the Disney Parks, Resorts, and at Disney Springs. This year the Christmas Tree Trail will run from November 8 to January 5. Last year, we visited the Disney Springs Christmas Tree Trail during the first half of November. We planned our visit for the first night of our vacation, and it was the perfect setting to get us into the holiday spirit. The bonus is that this is FREE!  At the end of the trail, Santa is ready to greet you.  If this visit with the Jolly St. Nick is a must, be sure to stop by his kiosk first thing to place your name on the waiting list.  One of his elves will give you a time to come back so that you can enjoy the trail or shopping rather than waiting in line.
This trail can truly be enjoyed at night or during the daytime.  During our stay, the day provided lower crowds than in the evening hours, which allowed us to enjoy the unique theming of each tree.  In 2018 the trail consisted of 25 trees.  In the past three years, additional trees have been added to truly make this a Disney must-do.   All of the trees were beautifully decorated, but I have compiled the top 12 trees from my visit last year.
Cinderella Tree:  Cinderella is a true Disney Classic. With the pumpkins, pocket watches set to midnight, and glass slippers this tree did not disappoint.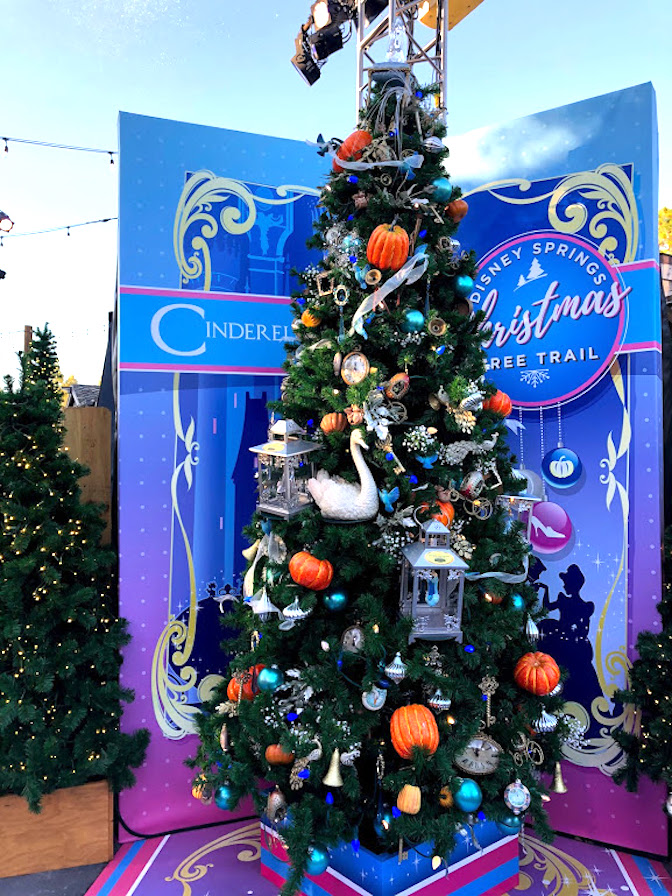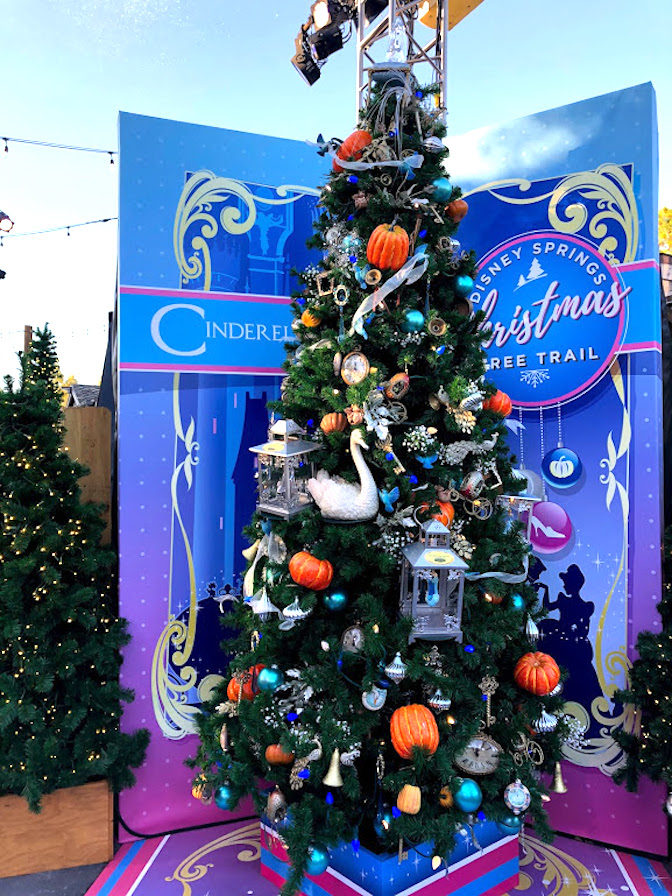 Alice in Wonderland Tree:  Even the Queen of Hearts would enjoy this tree with all of the roses painted red.  I loved the Mad Hatter topper for the tree.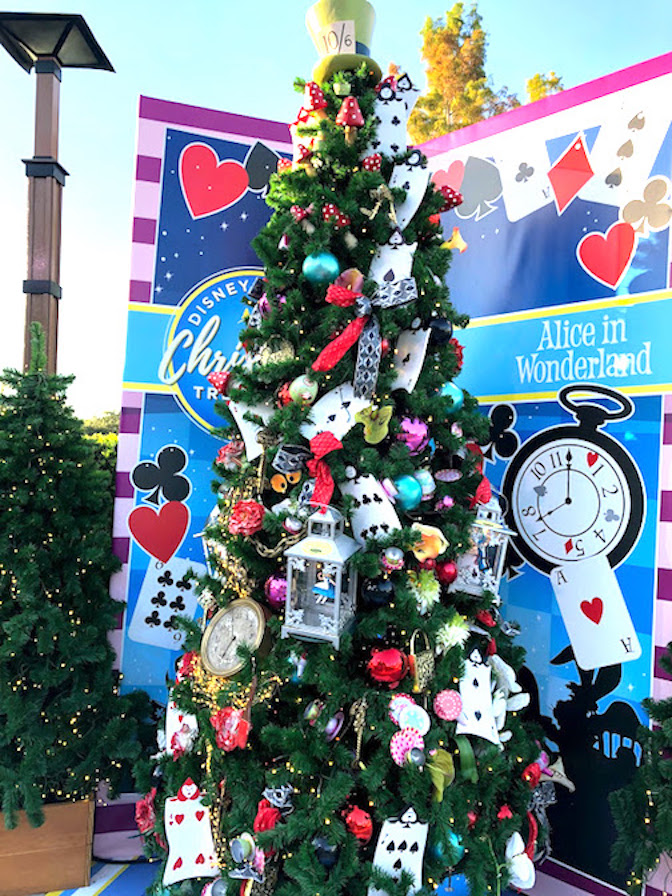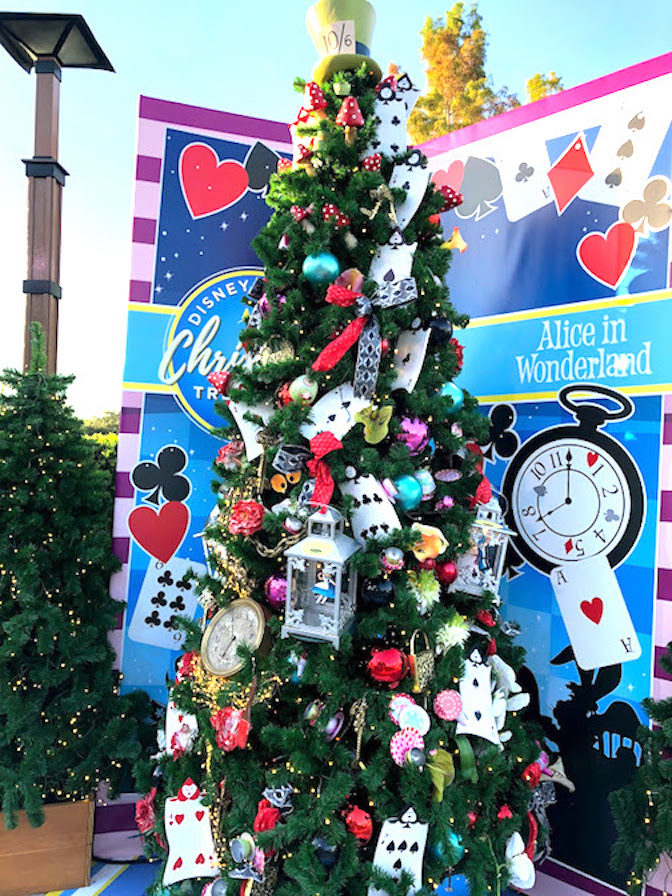 Jungle Book Tree: Feathers, bananas, and large colored lights perfectly illuminated this whimsical tree.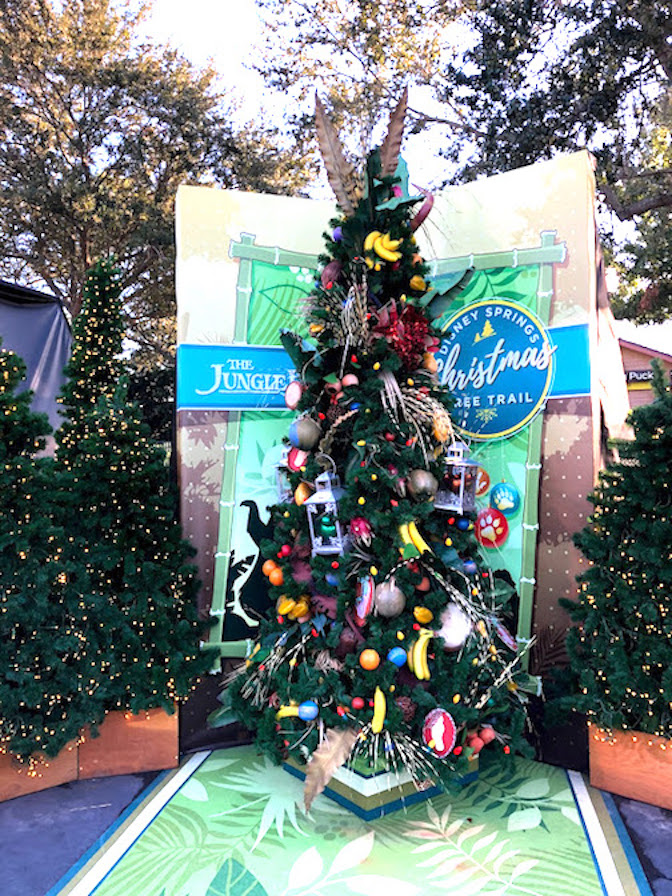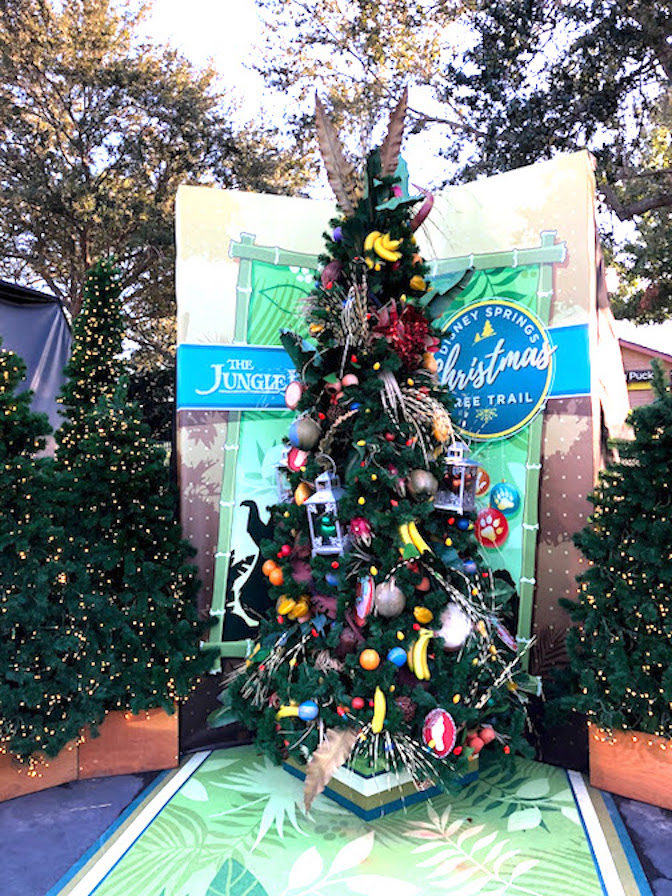 Beauty and the Beast:  The colors and theming of this tree were truly stunning.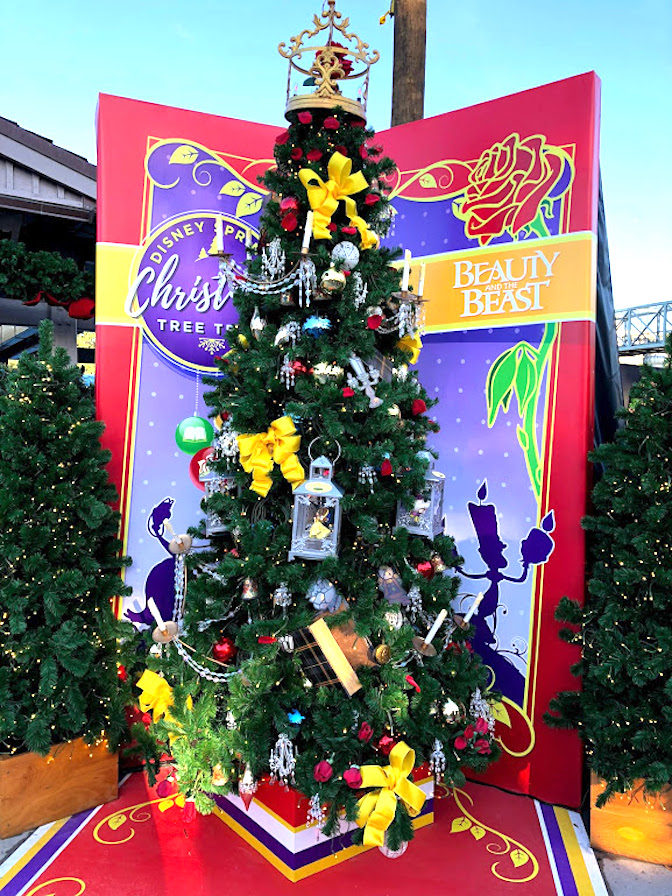 Dumbo:  Step right up folks and view this festive beauty.  I personally loved the tree topper with Dumbo's hat and trunk.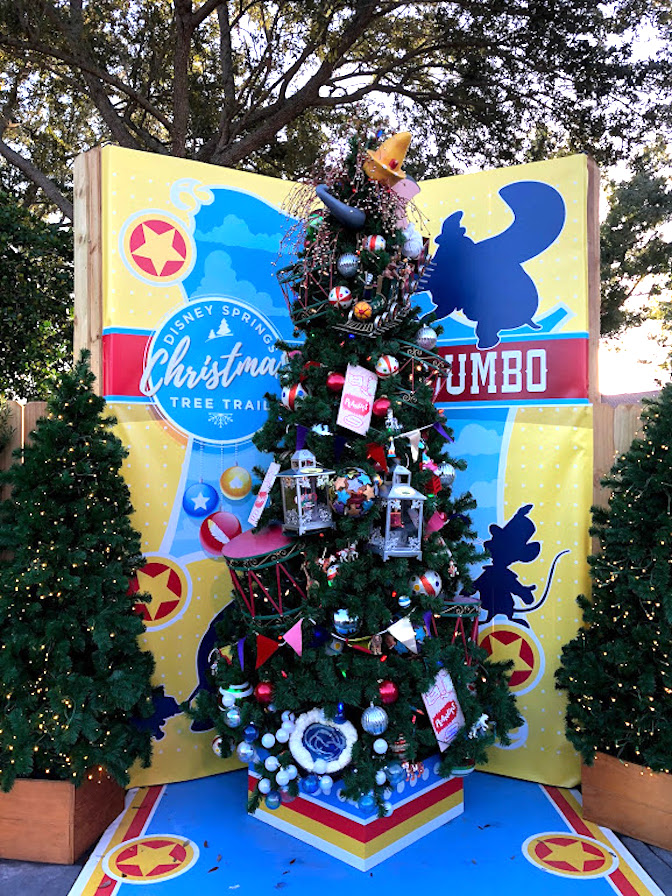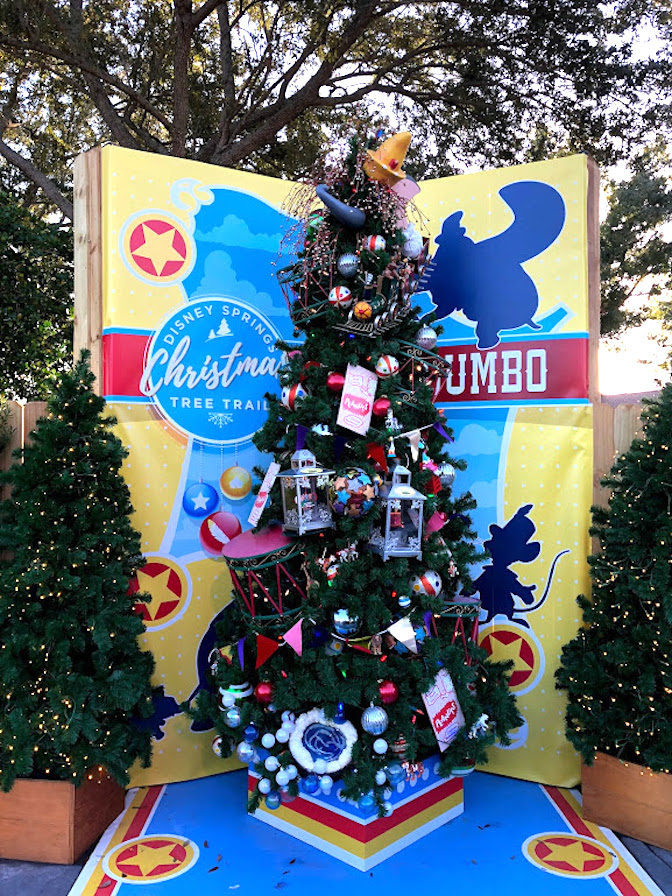 Fantasia:  A true Disney classic that was close to Walt Disney's heart.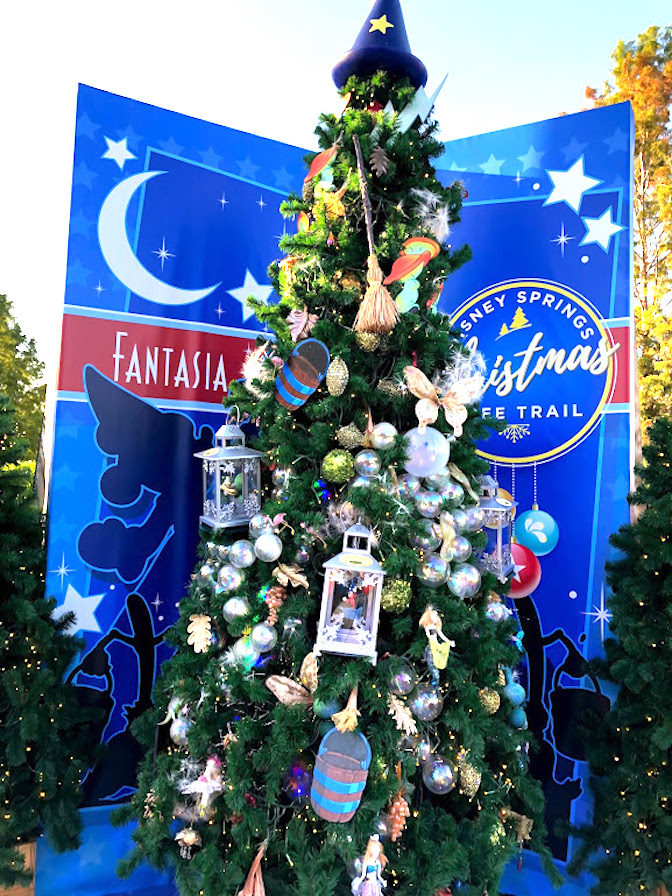 Little Mermaid:  This was one of my favorite movies growing up, and I loved this tree.  Triton's trident and sunken treasure chests made this tree a true treasure.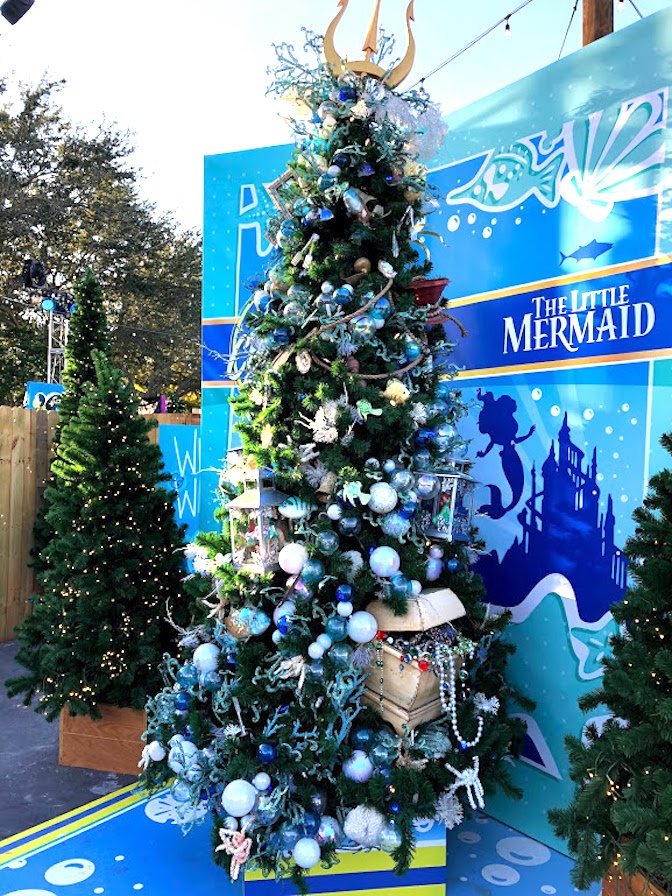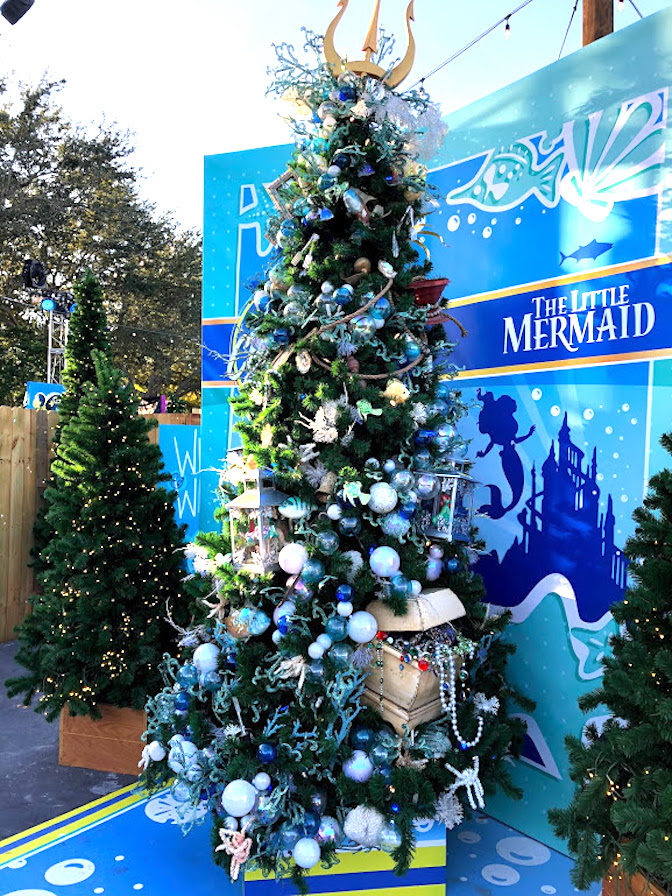 Mary Poppins Tree:  This tree was "practically perfect in every way" with the iconic bird handled umbrella, penguins, and kites repaired with newspaper and tape.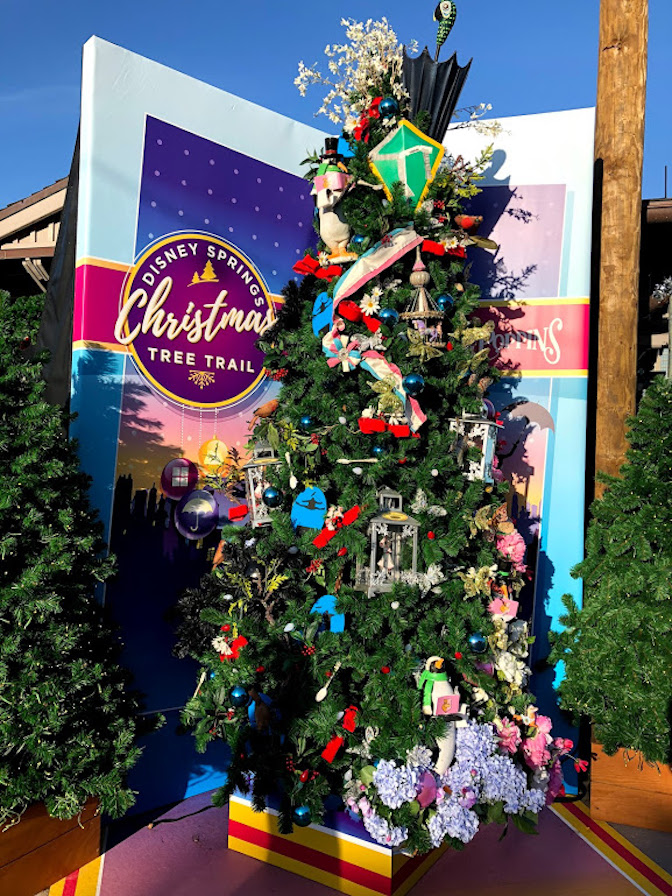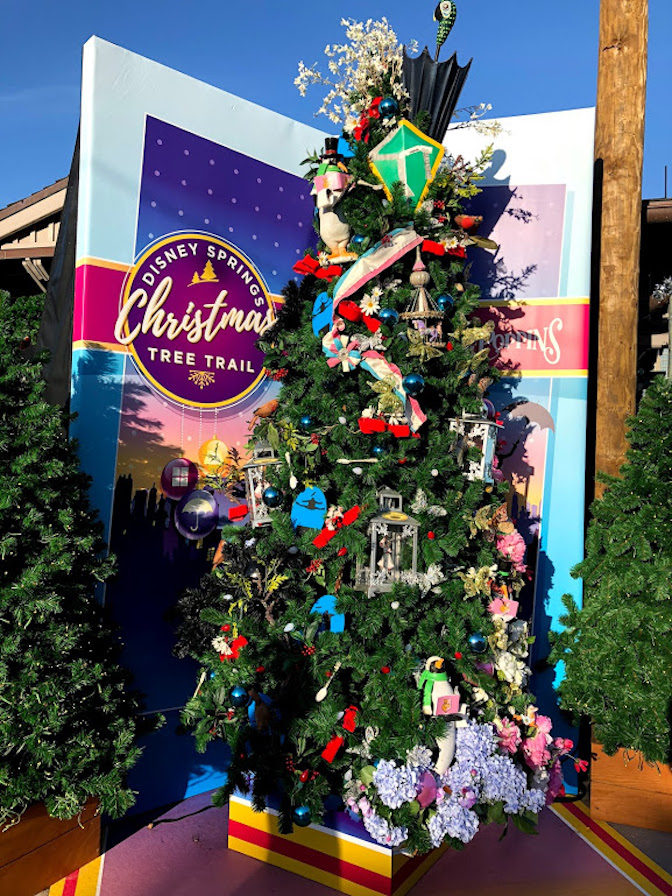 Mulan:  This tree was stunning with vibrant colors and beautiful cherry blossoms.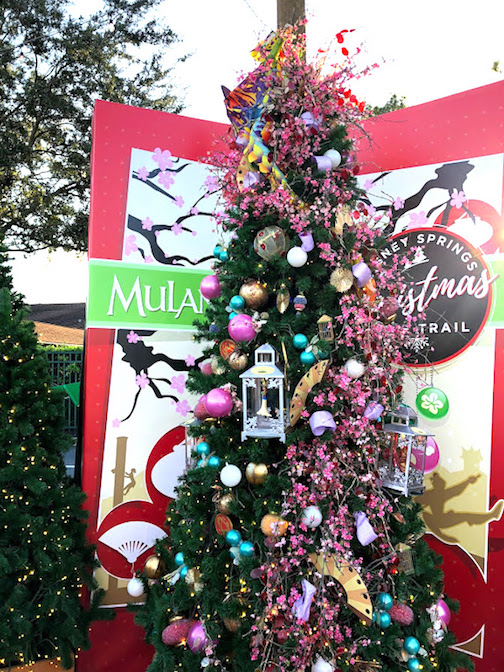 Peter Pan:  Travel to Neverland while taking in the theming of this tree.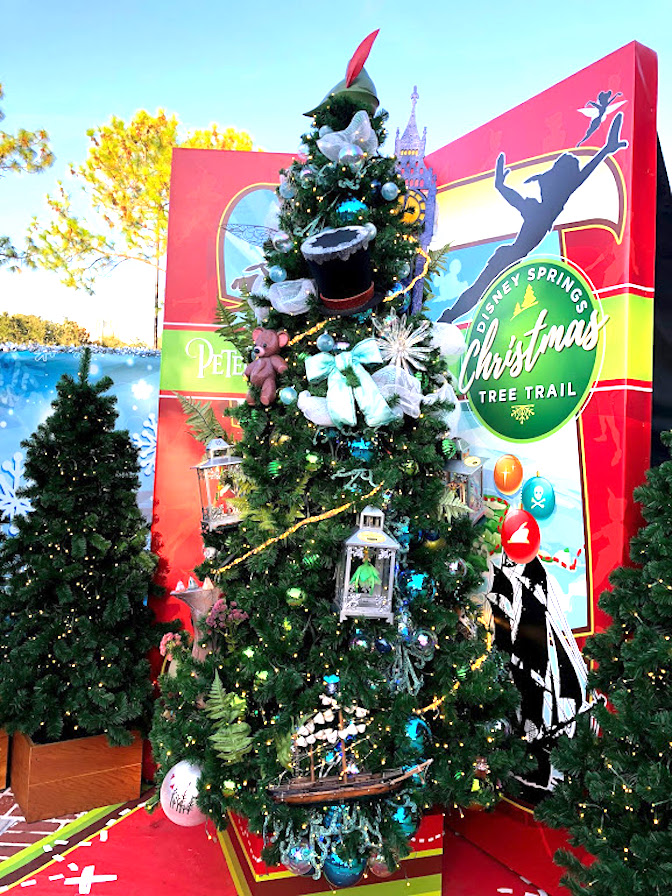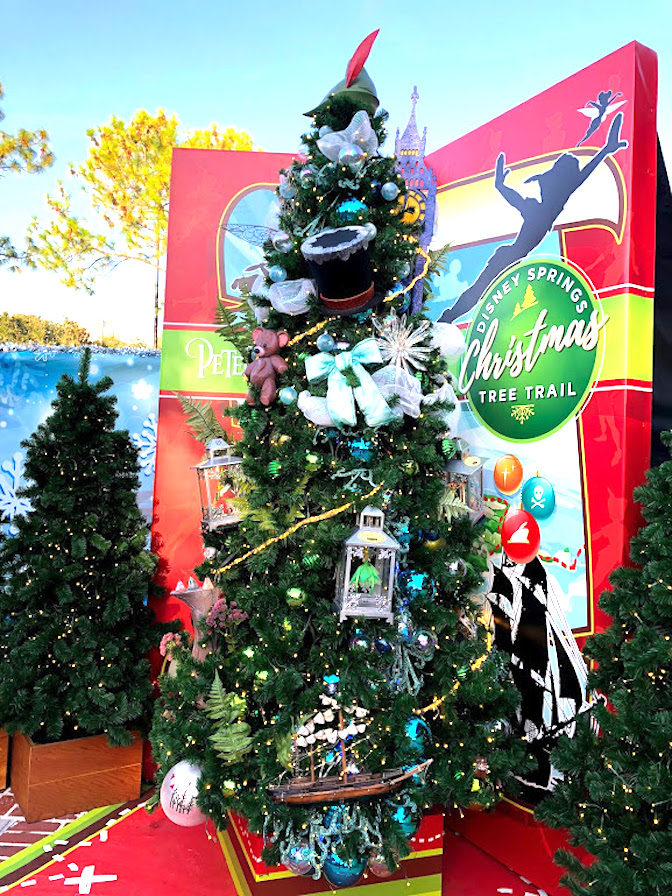 Star Wars Tree:  My young Jedi loved this tree.  His favorite was the dark side and light side trees on either side of the themed tree.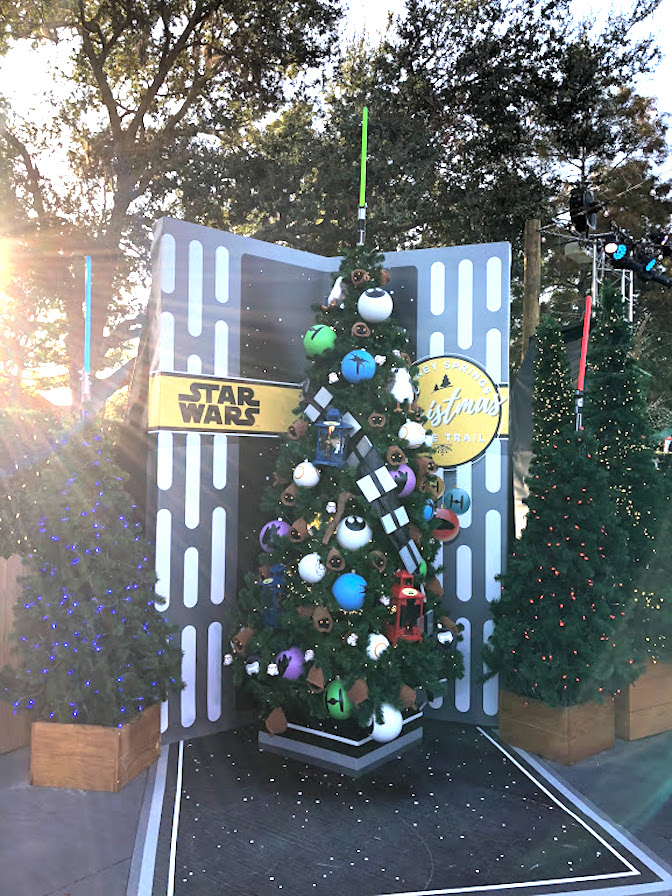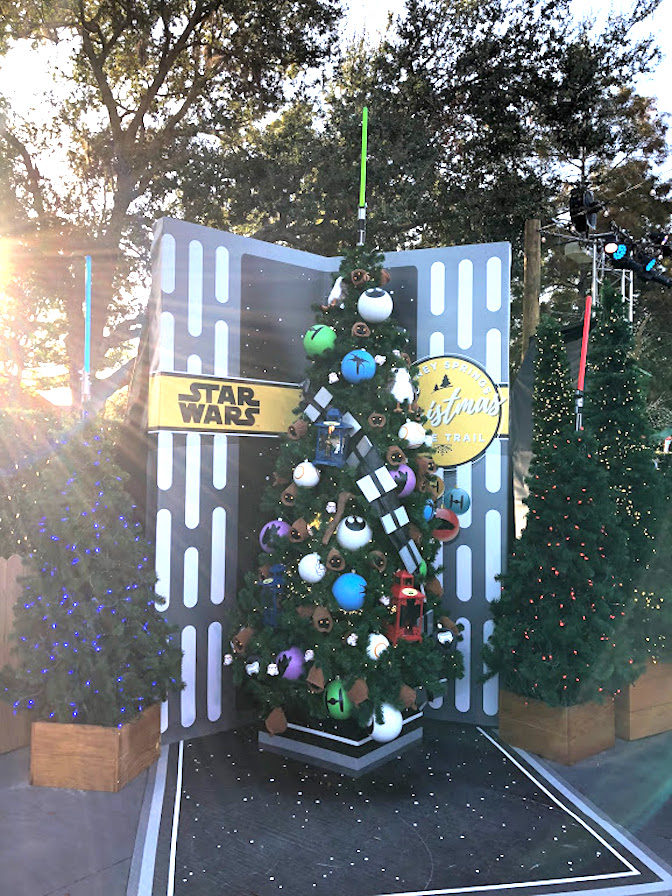 Tangled:  My personal favorite had to be this tree.  I felt that this tree had such great theming from the frying pans, artist palette, floating lanterns, and flowers fresh from Rapunzel's golden locks.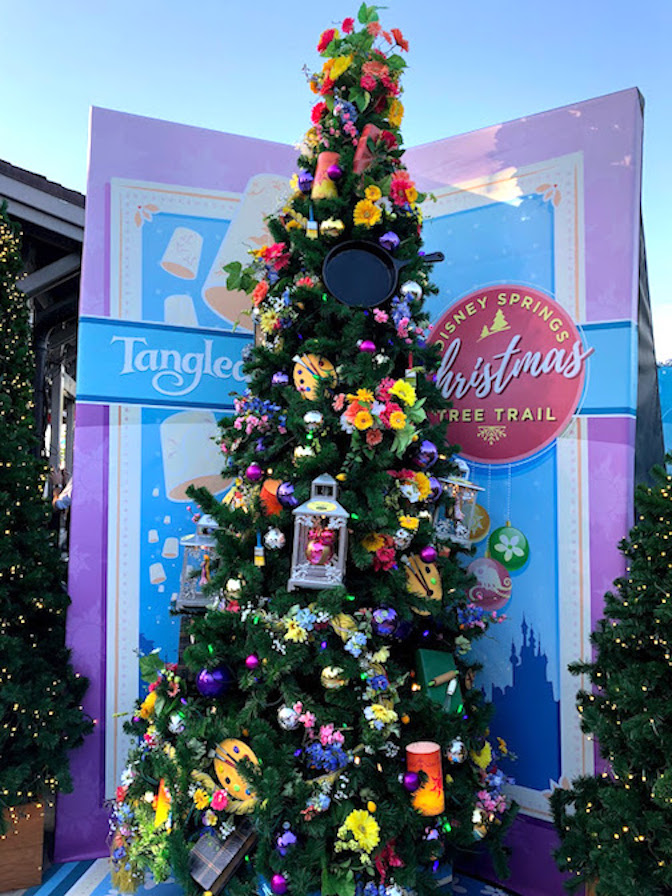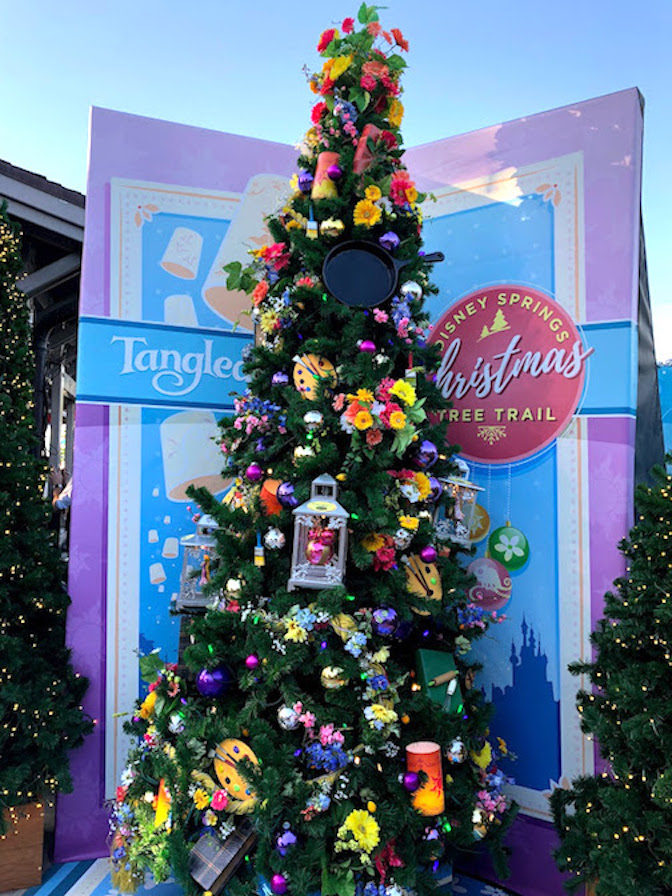 Our journey down the Disney Springs Christmas Tree Trail, unfortunately, has come to an end, but in just a few short weeks you will be able to begin your own journey to a "Happily Ever After" on this year's Christmas Tree Trail.
Which tree was your favorite?
Donna Farmer
"Fantasy and reality often overlap."~Walt Disney~