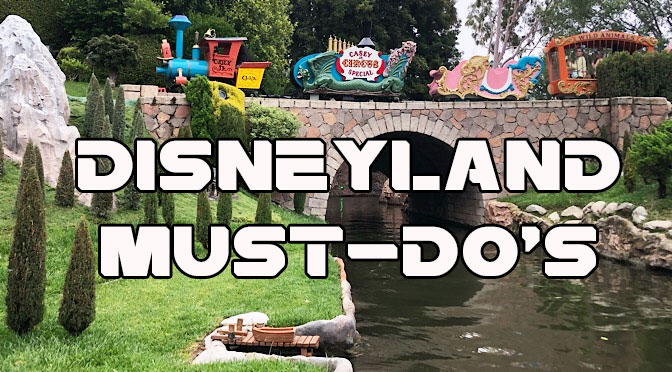 A common question I've seen in Disney groups is about which Disneyland attractions, rides, characters and meals should be the highest priority for Disney World regulars.
It was a question I found myself asking and researching as I planned my first Disneyland trip last June and I wanted to share what I learned from that trip.
1) Disneyland Railroad
Walt Disney LOVED trains and it was his dream that every visitor to Disneyland would start their visit with a ride on the Disneyland Railroad as a preview of the park.  I think that every visitor to Disneyland should ride it at least once.
It is also much more of an attraction than the WDW version.  It takes you on a trip by the Rivers of America, through the Wild West, the Grand Canyon and the Land of the Dinosaurs.  It has wide appeal to all ages particularly lovers of trains, young and old!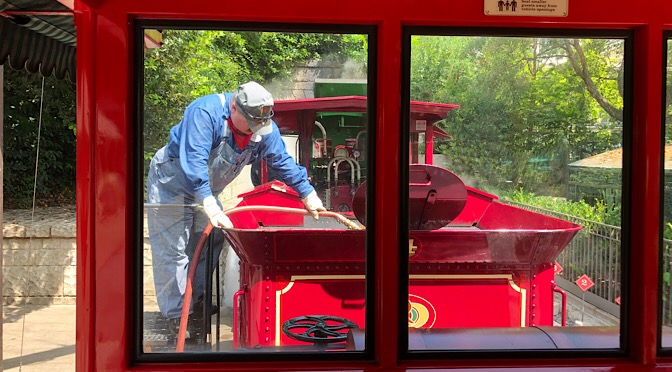 2) Fantasyland
Disneyland's Fantasyland oozes charm.  It is home to a few dark rides that Disney World regulars might remember fondly – Snow White's Scary Adventures, which left the Magic Kingdom in 2012, and Mr. Toad's Wild Ride, which left the Magic Kingdom in 1998.
For those who loved these rides at Disney World here is your chance to experience them again!  It also has some original rides that visitors of all ages would enjoy – Storybook Land Canal Boats, Casey Jr Circus Train, Pinocchio's Daring Journey and Alice in Wonderland.
The castle itself is very charming (and pink!) and the Sleeping Beauty Walkthrough attraction in the castle is an often overlooked little gem bound to be a hit with fans of Sleeping Beauty or castles and fairy tales in general.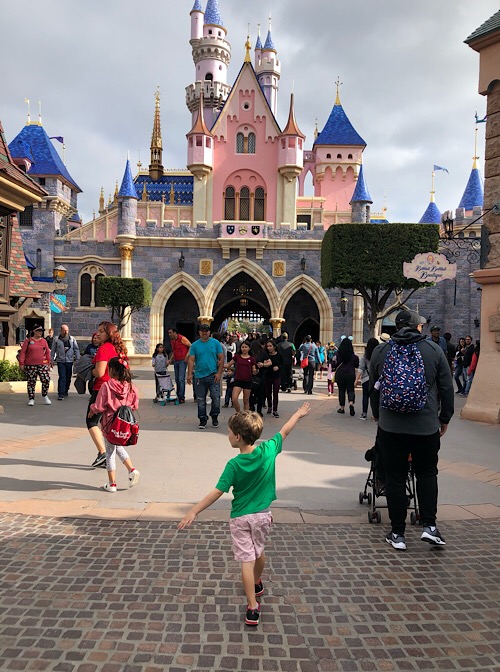 3) Mickey's Toontown
Young children, in particular, will love the chance to visit Mickey in his house, Minnie in her house, and Donald in his houseboat.  It's a perfectly themed little "Toontown" complete with Chip and Dale's Treehouse.
It also contains a ride based on the 1988 film "Who Framed Roger Rabbit," which is fun both for children and adults who grew up watching the movie as children.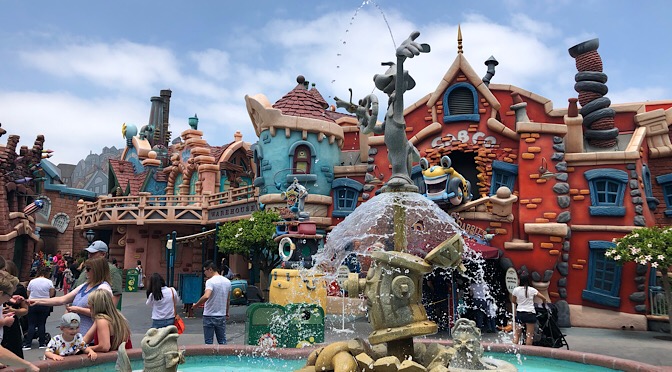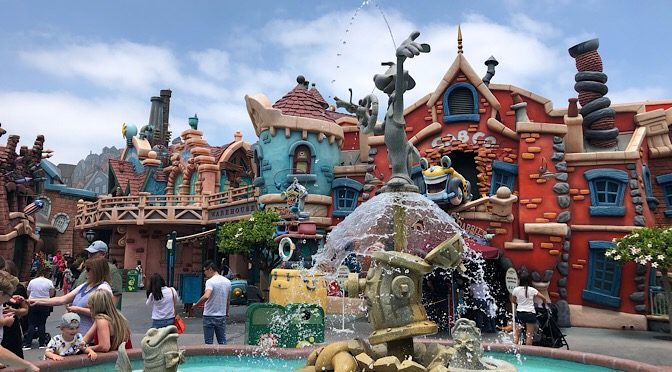 4) Plaza Inn
This was one of the best character meals we've ever done on either coast.  We met a huge variety of characters and interactions were wonderful.
Characters vary day by day, but on our visit, we met Captain Hook, Chip and Dale, the Fairy Godmother, Rafiki, Eeyore, Tigger, Goofy's son Max, and Gideon from Pinocchio!!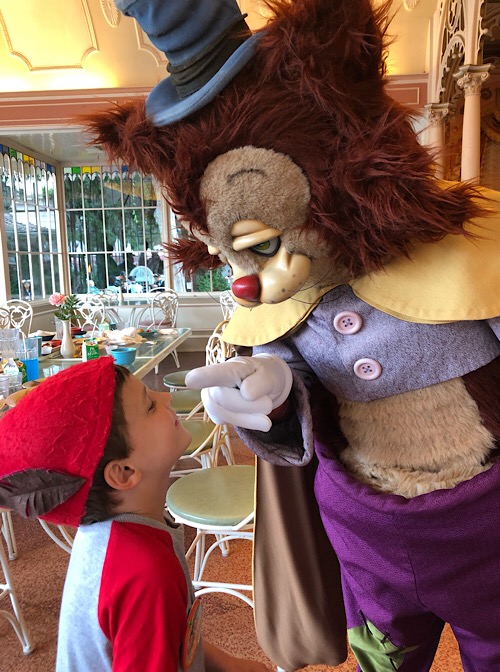 5) Indiana Jones Adventure
Indiana Jones Adventure is one of the best rides in all of the American Disney parks.  It uses the same vehicle and similar ride path to Dinosaur from Disney's Animal Kingdom.
The difference is in the details.  The ride offers a massive queue that is filled with fun details like the bamboo pole that creates a faux earthquake and the don't pull the rope area. 
Most guests are held outside to keep the FastPass wait to a minimum, so you can usually stroll through at your leisure.  The ride has fire, giant snakes (yes it has to be snakes), and other perilous temple adventures.  This is a must-do!
6) Snacks!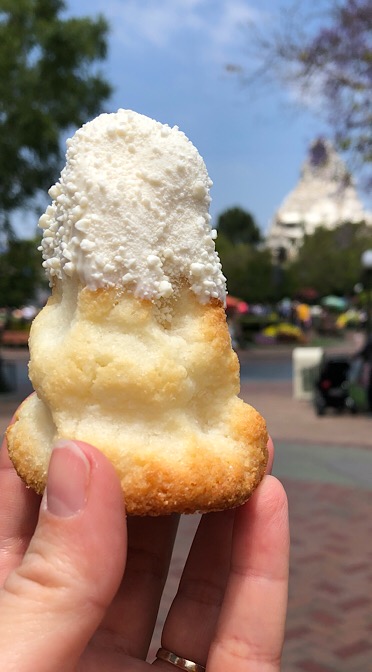 Disneyland is known for having the best snacks. Some of our favorite things that we ate were the Matterhorn Macaroon and Raspberry Rose Mickey Macaron from the Jolly Holiday Bakery, the Soup in a Sourdough Bread Bowl at Pacific Wharf Cafe, the Lime Chicken Bao at the Tropical Hideaway and the Mickey Beignets at the Mint Julep Bar.
These were so amazing that we went back for more the next day.  Maybe it is because there is a much faster turnover but they blew the ones at Port Orleans French Quarter out of the water.  Both batches we had were soft, warm and delicious and the non-alcoholic Mint Julep drink was very refreshing.
Another advantage of a visit to the Mint Julep Bar is the chance to explore one of Disneyland's best-themed lands – New Orleans Square.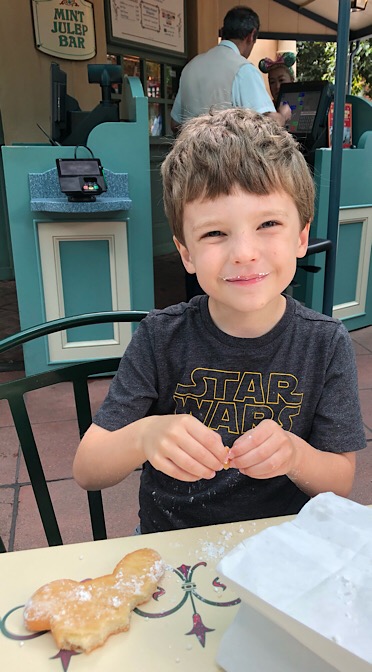 7) Superheroes
Based on a complicated Marvel/Disney contract that I can't begin to understand, Marvel characters can only appear in Disney Parks on the West Coast.  My son is a huge Superhero fan so it was his dream to finally be able to meet Captain America, Black Panther, Spiderman and Captain Marvel.
You can always find schedules and interaction tips for these great characters on Character Locator!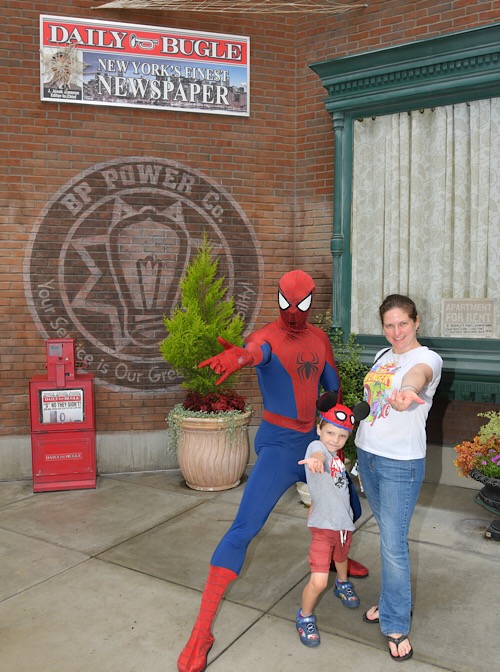 8) Cars Land
Cars Land is known for being one of Disney's most perfectly themed lands. It's definitely worth a visit.  My son is not into thrill rides and refused to ride Radiator Springs Racers because it "looks like a roller coaster" but we still enjoyed the theming, meeting Lightning McQueen (how often do you get to meet a talking car?!), and riding Mater's Junkyard Jamboree.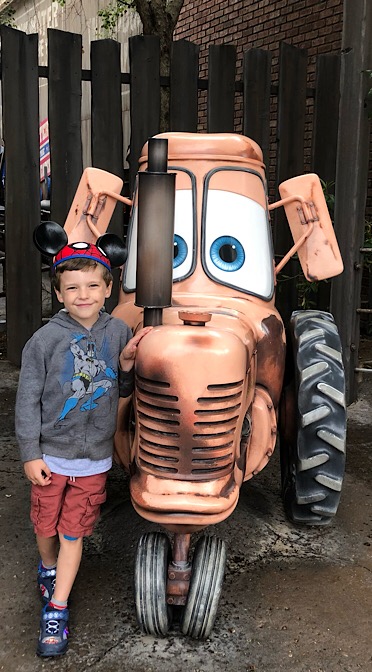 9) "Rare" Characters
Disneyland is frequented by characters who are considered very rare at Disney World.  In addition to the fortuitous appearance of Gideon at our Plaza Inn breakfast, we met Rabbit from Winnie the Pooh, Dr Facilier and Cruella De Vil.
It is also sometimes possible to meet the Evil Queen from Snow White and the Queen of Hearts.  Disneyland tends to have more roaming characters – the way some may remember it used to be at WDW.  On our visit we saw Peter Pan and Captain Hook wandering and meeting together in Fantasyland.
Do your research on Character Locator if meeting rare characters is a priority.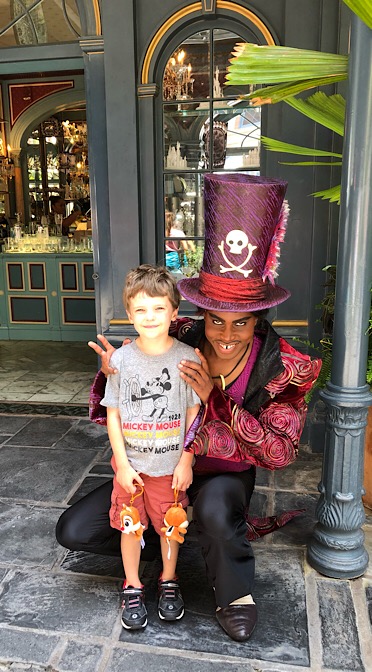 10) Animation Academy
There are similar versions at the Art of Animation Resort at WDW and Rafiki's Planet Watch at Animal Kingdom, but I think Animation Academy is more accessible, has a better set-up, and a more extensive and varied schedule of characters to draw.
There are classes every 30 minutes from park open to park close.  They even provide you with a list of characters that will be drawn and the times for each outside the building!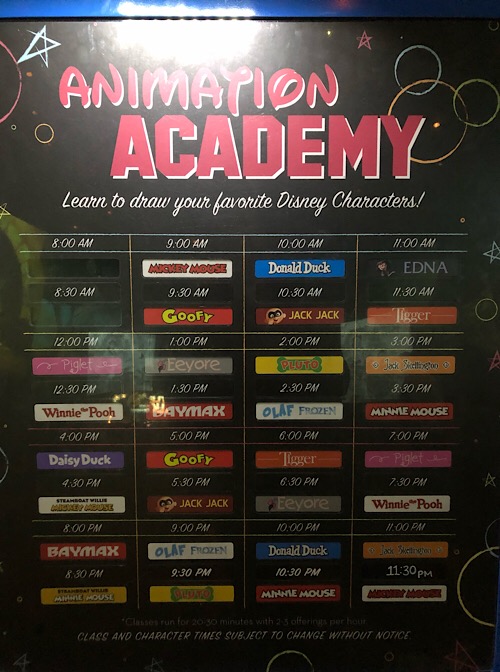 11) Pirates of the Caribbean
Disneyland's Pirates of the Caribbean ride is known for being longer and better.  As a bonus, you can book a waterside table at the Blue Bayou restaurant to eat inside the Pirates ride.
If you have a Pirate fan in your group you may also want to hop over to Tom Sawyer Island, which is Pirate themed, at Disneyland.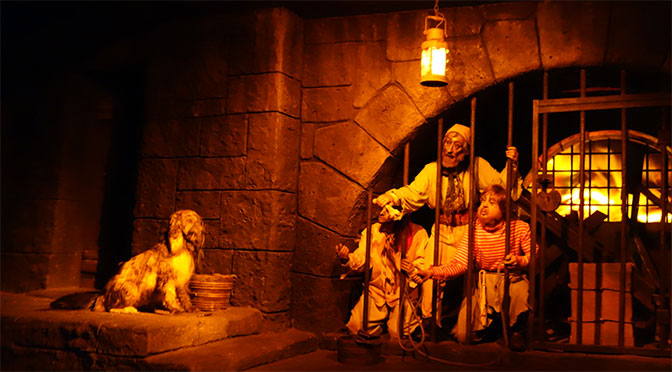 12) Nighttime Entertainment
Sadly this was another must-do that we weren't able to do.  At Disney World my son has no issue making it through Fantasmic or fireworks but when making our Disneyland plans I didn't factor jet lag in.
This works to your advantage for getting into parks early and enjoying shorter wait times, but not for late nights.  Those with young children coming from the East Coast may struggle to make it until nighttime entertainment begins, but if you can make it work with naps or going to Disney at the end of a longer California trip, Disneyland has some unique options – their version of Fantasmic is different and some say better (KtP says DL is better) and they often have an original fireworks show in addition to World of Color and some times offer night time parades.
So there is my list of Disneyland must-dos! Do other Disney World regulars have any more to add to this list? Share them with us on Kenny the Pirate's facebook page!
By Ashley Emerson Beckwith
Follow me on Instagram @disneyparksmom