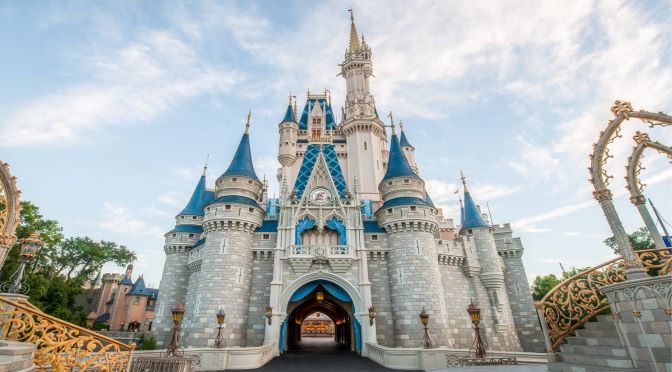 Just home from the "best trip ever" and feeling down? For me, it never fails.  I spend months (or even years!) anticipating,  planning, researching, watching Disney movies, and packing.  The trip is amazing.  Then, you return home and feel the Disney Blues (or Post Disney Depression-PDD) setting in.  Well, you aren't alone!  Post Disney Depression is tough, but I have a few tips to help you get over your sadness.
Post Disney Depression is real.  You get back from your amazing trip, and you have that miserable nothing-is-magical-here feeling.  Your magic band doesn't get you through the fast lane at rush hour or help you pay for lunch.  There isn't a constant soundtrack of happy music playing in the background.  There are no amazing smells of popcorn and candy as you walk down the street. For many of us, the Disney Parks feel like "home."  We spend so much of our time, energy, and money planning and preparing before the trip. Our time in Disney is magical.  Then, the trip is over and it feels much less magical to be back to our regular lives.
[the_ad id='41475′] 
I think that part of the fun of the Disney trip is the planning and anticipation of your magical vacation!  When the trip is over, there just isn't any magic to look forward to.  Here are some of the ways to try to incorporate a little Disney magic into your everyday life.
Make a collage or photo book
You took hundreds of pictures, possibly even splurged on Memory Maker.  Channel your sadness into creating a photo collage to hang on your wall or a photo book of your trip!  These can become wonderful keepsakes to help keep the memory of your trip alive.
Have a Disney movie marathon
There's nothing like watching a few Disney movies to help improve your mood.  Grab a snack and a cozy blanket and settle in with your favorite movie!
Make a Disney Parks playlist and listen on repeat!
There are tons of Disney parks songs on Pandora, Spotify, and other music streaming apps.  Find a playlist or make your own, and listen on repeat!  I blast the music from Splash Mountain in my house every morning, something about that upbeat tune just helps get us ready for the day!
Watch POV ride videos and Disney Vloggers on Youtube
I love to watch the POV ride videos on Youtube, it helps keep my favorite attractions fresh in my memory!  There are also lots of fun Vloggers out there, watch as they visit the parks and live vicariously through their adventures!
Add Disney inspired scents to your home to bring your memories back
There are lots of candle companies online that sell  Disney inspired scents.  I have several candles of the  scents inspired by one of my favorite rides, Avatar's Flight of Passage.  When I burn it in my living room, the smells help bring me back to my happy place!
Add touches of Disney magic to your home
Frame a quote from Walt Disney or a beloved movie, splurge on a Mickey Waffle Maker, display your Minnie ears. Adding touches of Disney to your home is sure to make you smile every time you see them!
Start a change jar to save for your next trip!
Nothing helps cure PDD like thinking about your next trip.  Help yourself make that a reality by saving some money for next time!
Book and start planning your next trip, even if it is years away!
The best cure for Post Disney Depression; another trip!  Get that trip booked and hop back into planning mode!  It will eliminate those blues right away!
How many days until your next trip?  How are YOU keeping the Post Disney depression blues away?  Drop me a comment below and let me know!
Jamie Fonseca
"All our dreams can come true, if we have the courage to pursue them."-Walt Disney
Are you planning a vacation? Reach out to our trusted travel agency sponsor Authorized Disney Vacation Planner
Mouse Class Travel
!