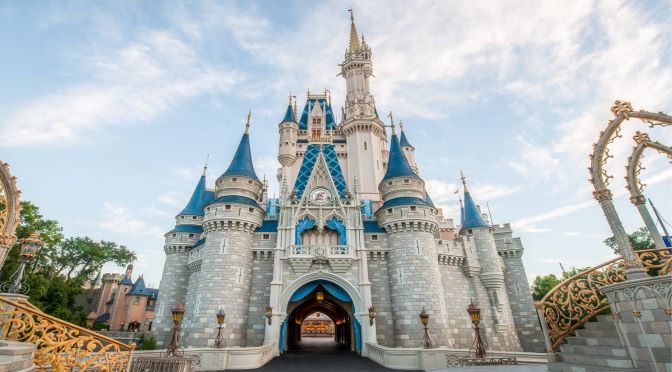 For my family, counting down to Disney is half the fun! I'm sure that just KNOWING your going is exciting enough, but I'm going to share some simple ideas that can take the anticipation to the next level for your first timers, both little and big.
1. Make a countdown.
There are tons of great ideas for Disney countdowns on Pinterest. Pick something that your kids can interact with like a sticker chart, or a chain that you take apart each day. Make sure the countdown is numbered so you can see how close it's getting.
 [the_ad id='41480′]
2. Mouse in the House.
Think of this as Elf of the Shelf sprinkled with Disney Magic. You'll need a character doll that can be picked up at any local retailer. The first night, have a little note to your child explaining that Mickey has been sent just for them and will be accompanying your family on the upcoming trip. Each night you move your Mickey (or whoever you choose), and have them do something special and small. They can bring things you are taking to Disney with you, such as a  hand-held fan, stickers or themed goodies you pick up along the way.
I called it Mouse in the House, but you could use any Disney character that your child loves! Personalize it so that your child knows this was just for them!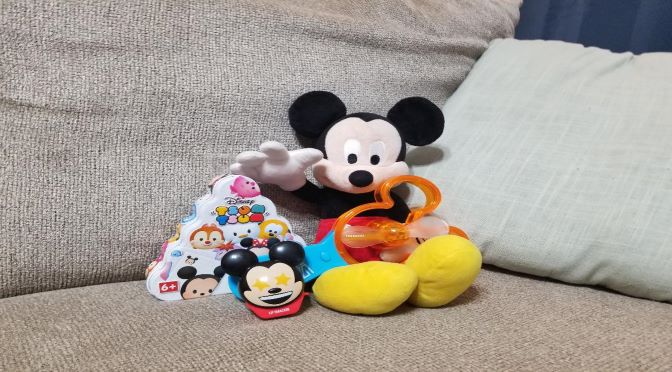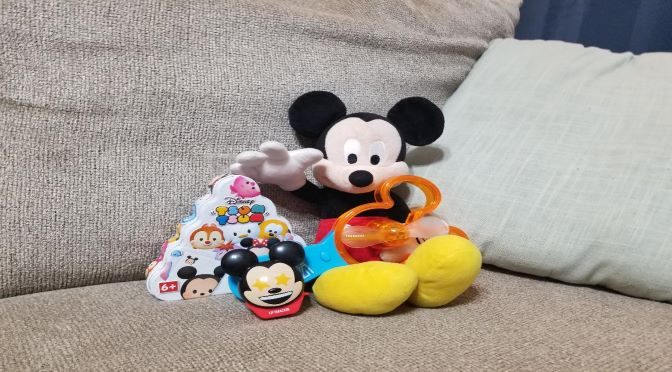 3. Watch Disney movies that are represented in the Parks.
If your child (or you) have never seen Snow White and the Seven Dwarfs but you are planning to ride Seven Dwarfs Mine Train, have a movie night to theme towards your coming stay. You will be able to appreciate the scenes during the ride just a bit more.
A lot of movies are referenced not just in rides but restaurants, parades, meet and greets, and more. Some I suggest for Magic Kingdom are; Pirates of the Caribbean, The Little Mermaid, Beauty and the Beast, Monsters Inc., Cinderella, Aladdin, Alice in Wonderland, Peter Pan, and Toy Story.
Epcot has meet and greets from Big Hero 6, Inside Out, Mulan, and Frozen. Each park offers some different characters, so doing a little research and picking out movies is something fun you can do as a family.
4. YouTube.
One thing my family and I love to do is to look up rides or park info on YouTube. Disney Parks has a channel they use to post clips, commercials, and sneak peeks of new offerings inside the parks. There are a lot of POV ride videos as well as updates and reviews on everything imaginable.
5. Disney treats and recipes.
You can google copy-cat recipes for your favorite Disney dishes like Peanut Butter and Jelly Milkshakes, Mickey Pancakes, Pop Century Fried Chicken, and O'hana Bread Pudding. Some of these are a little more advanced, but you get points for trying! We also buy Mickey shaped foods from our local grocery store when they are in stock. Eggo's has Mickey shaped waffles, you can find Limited Edition ice creams bars and flavors.  We have found Goldfish that were shaped like Mickey heads, the Incredibles, and Toy Story. We love anything Mickey shaped in our house and always keep on the look out for new products.
6. Pick out outfits for your trip.
Local retailers have a great selection of Disney themed shirts, shoes, etc. We like to pick out a shirt for each day that we are there. We save them for the trip but wear them year-round once we get back.
7. Take a trip to your local Disney Store.
If you are fortunate enough to have a Disney Store near you, it's a great way to get a mini dose of Disney Magic. It is also a good place to pick up some Disney merchandise for your upcoming trip.
Fun things like this make the time tick by a little bit faster. I would love to hear some new ideas! What are some ways that you countdown with your family?
-Kimberly Barley
Photo credit: Disney Photopass