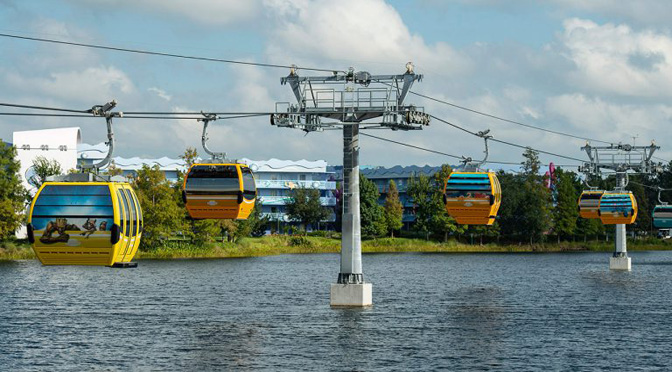 We are just a few weeks away from the opening of Disney's air transportation! New details have been released regarding this new way of travel, set to start operating Sunday, September 29, 2019
Disney has shared more information regarding the upcoming opening of Disney Skyliner. One-of-a-kind woodland, waterway, and park views await you! Check out this video Disney shared on their blog:
Disney Skyliner connects EPCOT and Hollywood Studios (and their respective area attractions) with 4 Disney resort hotels: Art of Animation, Pop Century, Caribbean Beach, and Rivieria (opening December 16, 2019). This covers a broad range of resort types from value all the way to deluxe, giving many guests the opportunity to experience Disney Skyliner.
There will be close to 300 cabins on the system, and each cabin can accommodate 10 guests. Disney Skyliner is accessible to guests using wheelchairs or other assistive devices. The cabins are colorful and sleek with graphics from movies to rides to characters. Expect Mickey, Minnie, Pirates of the Caribbean, and the like! The loading stations along the line also feature such graphics, which is sure to provide the Disney experience and atmosphere guests are used to.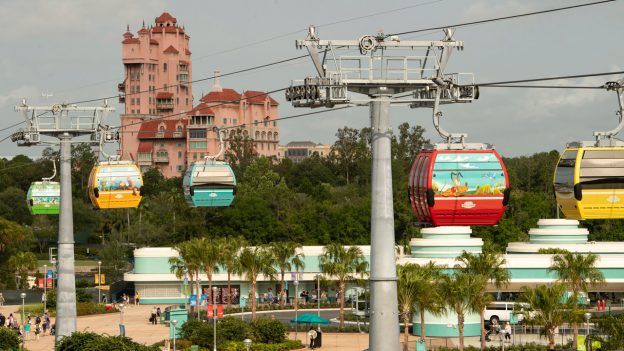 Since Disney Skyliner is in constant motion, guests can expect to reach their destination within minutes in the comfort of cabins tailored to the Florida weather.
We will be sure to update you with new information as it is released! Will you be using Disney Skyliner on your next trip?
-Monica S.