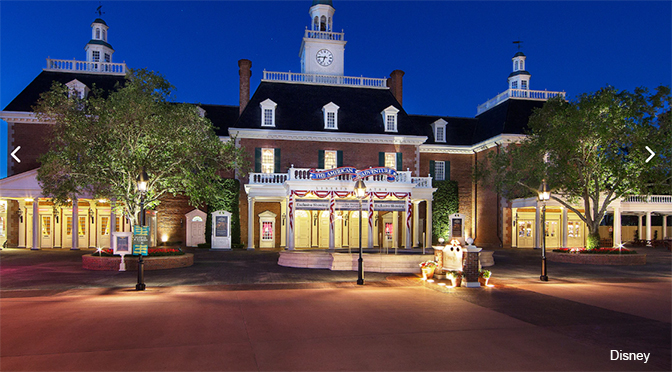 Epcot's Liberty Inn restaurant will close on July 8, 2019 in order to begin transition to become a fast-casual barbecue restaurant.  Here's the details:
The new Regal Eagle Smokehouse: Craft Drafts & Barbecue will replace Liberty Inn and offer a modern barbecue smokehouse feel which will include a large smoker for freshly prepared food.  If the tastes are similar to Flame Tree BBQ in Animal Kingdom, it will be a great plus vs the standard burgers and chicken tenders currently served at Liberty Inn.  You'll still be able to find burgers and tenders at Electric Umbrella for the time being.
The new "fast-casual" experience is set to open this fall in Epcot's America pavilion.  Fast-casual is usually a term that Disney uses to describe a location that requires reservations, but still accepts counter service credits on the Disney Dining plans.
As huge fan of barbecue, I'll be on hand when it opens to provide some reviews.  What are your thoughts on this change?