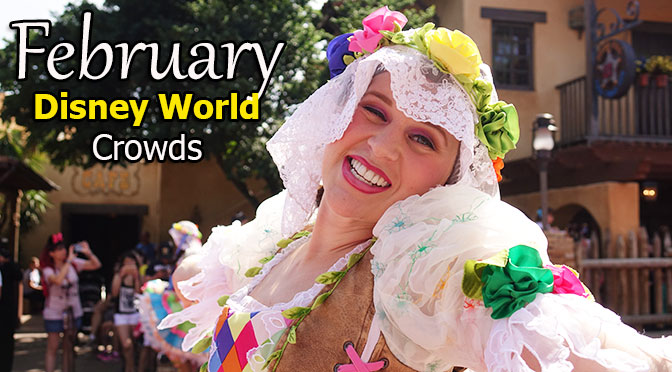 The Magic Kingdom extended its park hours for many days in February 2019 and early March.  Animal Kingdom extended hours for a single day in February.  Here's the dates that are extended.
Why is it significant that the park hours are extended?
This not only means that you'll have more time to enjoy the Magic Kingdom, it also means that some hard to find Fastpasses for things like Seven Dwarfs Mine Train will soon become available for later in the evening.
Where can I view the actual park hours?
You can always find the current park hours on my various Disney World Crowd Calendars.  Just follow that link, then click on the month that you are looking for.  It offers my crowd projections, best and worst park choices, park hours and entertainment time listings.
Sunday 3rd February 2019
Magic Kingdom -Extended
Monday 4th February 2019
Magic Kingdom – Extended
Friday 8th February 2019
Magic Kingdom – Extended
Saturday 9th February 2019
Magic Kingdom -Extended
Sunday 10th February 2019
Magic Kingdom – Extended
Friday 15th February 2019
Magic Kingdom – Extended
Saturday 16th February 2019
Magic Kingdom – Extended
Animal Kingdom – Extended
Sunday 17th February 2019
Magic Kingdom – Extended
Monday 18th February 2019
Magic Kingdom – Extended
Tuesday 19th February 2019
Magic Kingdom – Extended
Wednesday 20th February 2019
Magic Kingdom – Extended
Friday 22nd February 2019
Magic Kingdom – Extended
Saturday 23rd February 2019
Magic Kingdom – Extended
Sunday 24th February 2019
Magic Kingdom – Extended
Monday 25th February 2019
Magic Kingdom – Extended
Tuesday 26th February 2019
Magic Kingdom – Extended
Friday 1st March 2019
Magic Kingdom – Extended
Saturday 2nd March 2019
Magic Kingdom – Extended