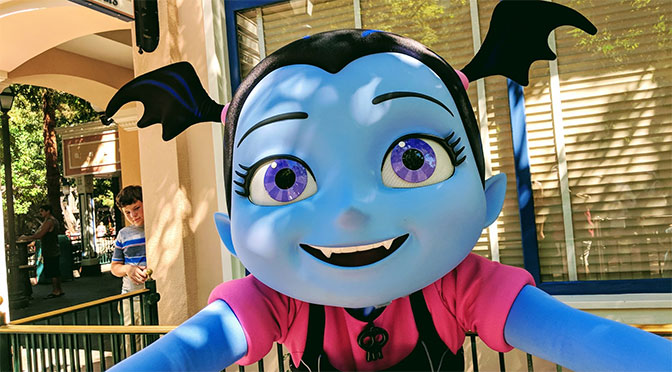 Change is constant in Walt Disney World.  Characters can come and go frequently.  Some have only lasted a few weeks and others are still around on a daily basis.  Here's some changes that are coming.
Characters Leaving
Star-Lord and Baby Groot.  Star-Lord's last day will be September 29 at Disney's Hollywood Studios.  Most guests visit to see Baby Groot and watch him interact with Peter Quill.
Doc McStuffins.  Doc is leaving Disney's Animal Kingdom, but is supposed to continue to appear at Disney's Hollywood Studios.  Her last day at Rafiki's Planet Watch is September 29.
Rafiki.  Rafiki's final day of regular meet and greets at the Planet Watch is also September 29.  He will return for a dance party that I'll mention below.  He could still pop up at Animal Kingdom as well.
Move it Shake it Dance it Play It.  The psuedo parade / dance party will end on December 1.  It will be replaced by a new offering next year.
Captain Jack's Pirate Tutorial.  The popular tutorial has been running in some form for many years.  My son was a little boy when he was chosen to participate and battle Captain Jack, he's now a college sophomore.


Characters coming.
Vampirina.  Vee is coming to Disney's Hollywood Studios.  She is  coming to Disney Jr Play and Dine Breakfast beginning on September 30.  I'm told that she will also begin offering regular meet and greets in the Disney Jr Courtyard.  I've added her Play and Dine meet to Character Locator.
Mike and Sulley.  Mike and Sulley are set to return to Disney's Hollywood Studios.  They will take over the meet and greet area inside Walt Disney Presents.  Many sites rumored that it would be an area for Ralph and Vanellope, but those rumors proved to be false.
Incredibles.  Disney's Hollywood Studios is moving to remake the Pixar Place area into a mini-land for the Incredibles characters.  The area will take on a 1950's vibe in the town of Municberg.  It will offer an Incredibles Block Party (dance party), a meet and greet with Edna Mode (likely only Toy Story location) and a Jack-Jack scavenger hunt.  The area will open in 2019.
Hakuna Matata Time Dance Party.   Rafiki will return in 2019 for this new Dance Party that will be offered in Africa.  He will be joined by Timon (it's unknown if he will meet half day like Chip n Dale or stop regular meets).
Move It, Shake It, MousekeDance It!  Mickey and Minnie will celebrate their 90th birthday party with you all next year.  This will be held at the Castle Hub.  Disney has not announced what other characters will appear at this time.  Coming in 2019
Limited Time Magic!   It what was a by-line in the big announcement, Disney has committed to bringing back this popular offering.  If they bring out rare characters, like they did last time, it will be super poplular with character fans.  Some of the offerings didn't go over as well, so hopefully, they apply some thought to what they will offer in 2019.
Cruz Ramirez will return with the Lightning McQueen's Racing Academy.  Cruz ceased offering meet and greets when Toy Story Land opened.  She will return when the new Lightning McQueen show opens at Sunset Showcase in 2019.
Who are you excited to see or sad to lose?