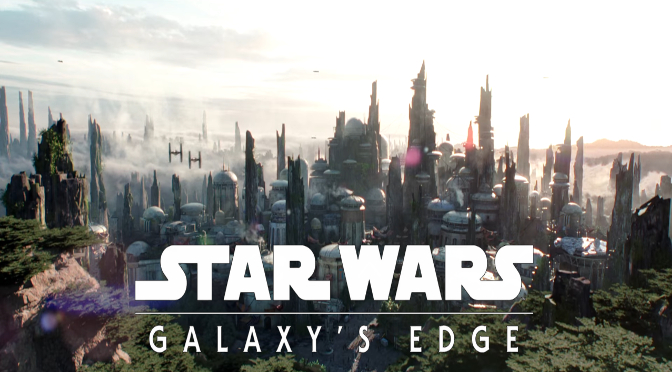 The Force is strong  with Disney's upcoming Star Wars land, Galaxy's Edge! Excitement has been building with every new piece of information we get about Disney's newest addition from the galaxy far, far away, which leads us to ask the important questions like, "when will I be able to pilot the Millennium Falcon?" or "will I be able to bring my personal droids to my favorite Cantina?". Disney Parks Blog has officially released when we will be able to take our crews of smugglers and rebels to the outpost of Batuu! 
Galaxy's Edge will officially welcome travelers from all over the galaxy in Summer 2019 for Disneyland and Late Fall 2019 for Walt Disney Resorts! The announcement video doesn't really reveal much other than reaffirming that the child in all of us will go crazy once we arrive at Batuu.
Personally, I cannot wait to be among the characters, droids, and creatures that make up Star Wars and of course, to have the opportunity to pilot the Millennium Falcon! Childhood dream come true!
What are you most excited to see in Galaxy's Edge? Will you be first in line? Let me know in the comments!
Danny White
www,kesselrunweekly,com