Guests have been wondering for quite a while if Toy Story Land's new rides will offer Fastpass and what tiers they may fall within at Disney's Hollywood Studios.  It appears those questions have been addressed!
According to a post by MrInfinity on the Disboards website, he booked his Club Level Fastpass+ (90 day booking window for Club Level guests who pay $50 per person per day) today for his late June trip and was able to discern the new Fastpass+ tiers that will appear at Hollywood Studios.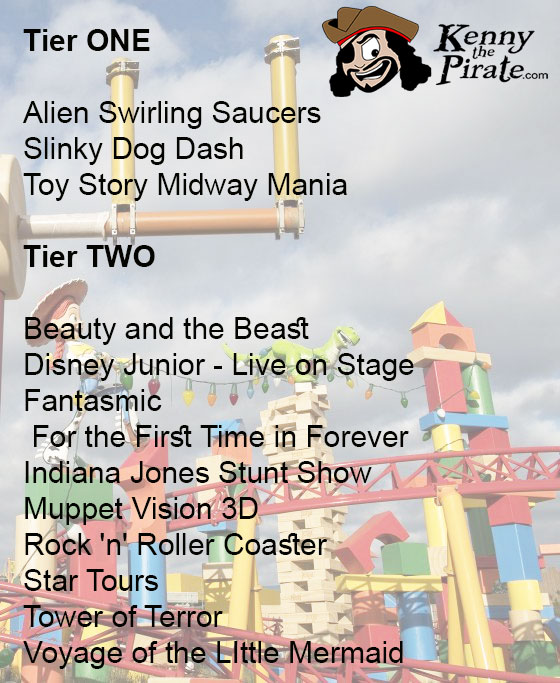 It appears that everything that was Tier ONE, except Toy Story Mania, will shift to Tier TWO and the new rides Alien Swirling Saucers and Slinky Dog Dash will be Tier ONE Fastpass.
A guest can only book ONE Tier One Fastpass and TWO T.ier Two Fastpasses OR you may opt for THREE Tier Two Fastpasses.  You must complete one of these options before booking a 4th or subsequent Fastpass.
I suggest booking Slinky Dog Dash, Rock 'n' Roller Coaster and Tower of Terror as your primary Fastpasses when your 60 day window opens!  We should always report this as a rumor until Disney officially confirms it, but these seems to be the case.
What do you think about these potential new tiers?