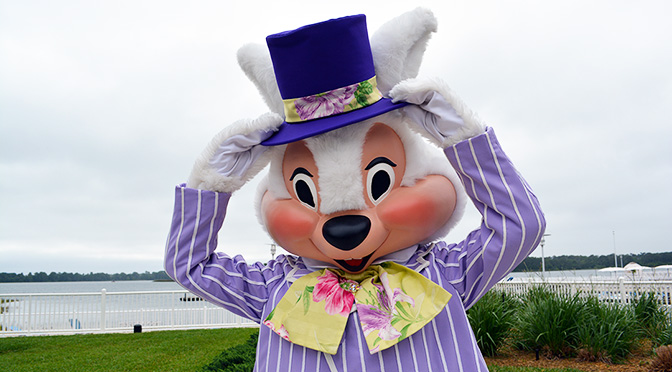 The United Kingdom pavilion will continue its yearly tradition of celebrating Easter with special activities available for all Epcot guests.
The United Kingdom will celebrate Easter on April 1, 2018 with a special meet and greet with the Easter Bunnies, egg hunts, egg relays and basket tossing.
Easter Bunnies Meet
Mr. and Mrs. Easter Bunny will offer a special meet and greet in the United Kingdom pavilion.  You'll find the times listed on Character Locator, along with all other character and planning information.
Easter Egg Hunt
Kids 3 to 9 years of age are invited for a special egg hunt that will take place in the Maze Garden area in the back of the pavilion.  The hunt occurs every 10 minutes between the hours of 11:00am and 3:30pm.  Be sure to check-in at least 30 minutes in advance at the Easter basket podium.  It is a first-come, first-served activity.
Easter Egg Relays
Older children may like to participate in a classic egg-and-spoon relay.  It takes place at 11:40am; 12:40; 1:40; 2:40; and 3:40pm.  You must sign up at least 30 minutes early to participate.
Easter Basket Toss
People of all ages may try their hand at seeing how far they can toss an Easter basket