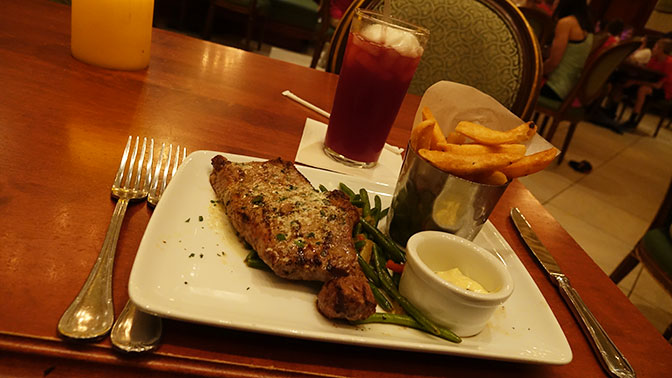 As a part of Walt Disney World's 45th Anniversary Celebration, the resort offered a 20% discount at 45 select dining locations to its Annual Passholders.  That discount expired December 23, 2017 and it being replaced with a new program.  Here's the details:
Effective immediately, Annual Passholders will now receive a 10% discount on food and non-alcoholic beverages at all Walt Disney World owned TABLE service restaurants and dinner shows with the exclusion of Victoria and Albert's through December 31, 2018
The offer is provided to the passholder and up to 3 guests with no black-out dates.  There is no mention of discounts for counter service locations.
What do you think about this change?