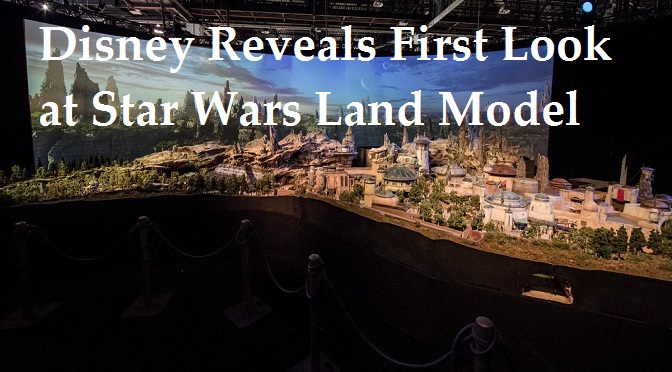 Disney unveiled their detailed model for Star Wars Land at the 2017  D23 Expo on July 13, 2017.
This model shows how Disney plans to bring Star Wars to life in Disneyland and Walt Disney World Resort parks. It will be on display for the remainder of the D23 Expo for those attending to stop by and preview the model.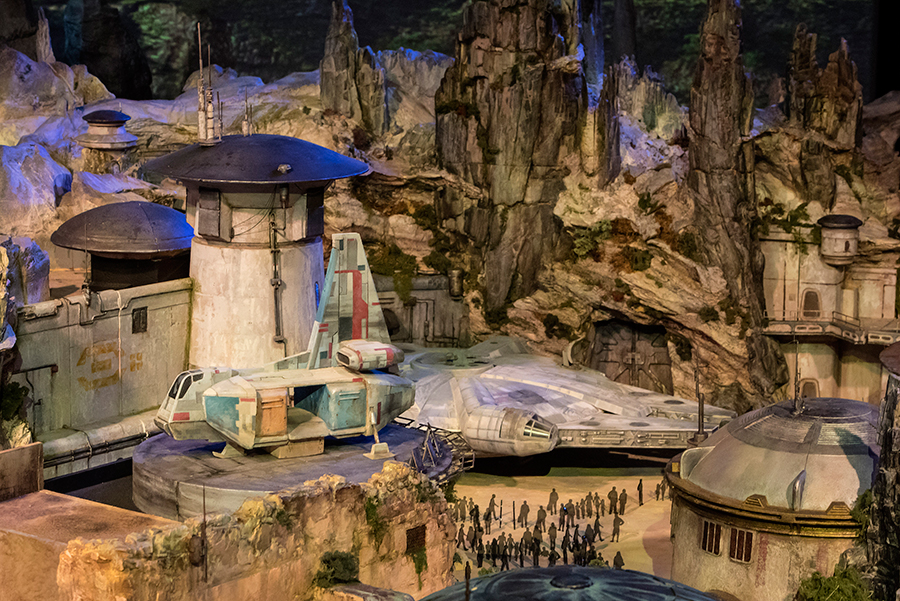 © Disney
It looks like Disney World and Disneyland will be receiving two new Star Wars-themed attractions. One will let you customize your own Millennium Falcon experience and the other will transport you into the middle of a battle between the First Order and the Resistance.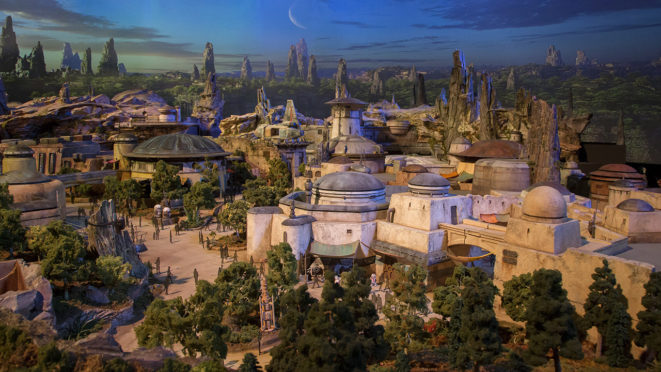 © Disney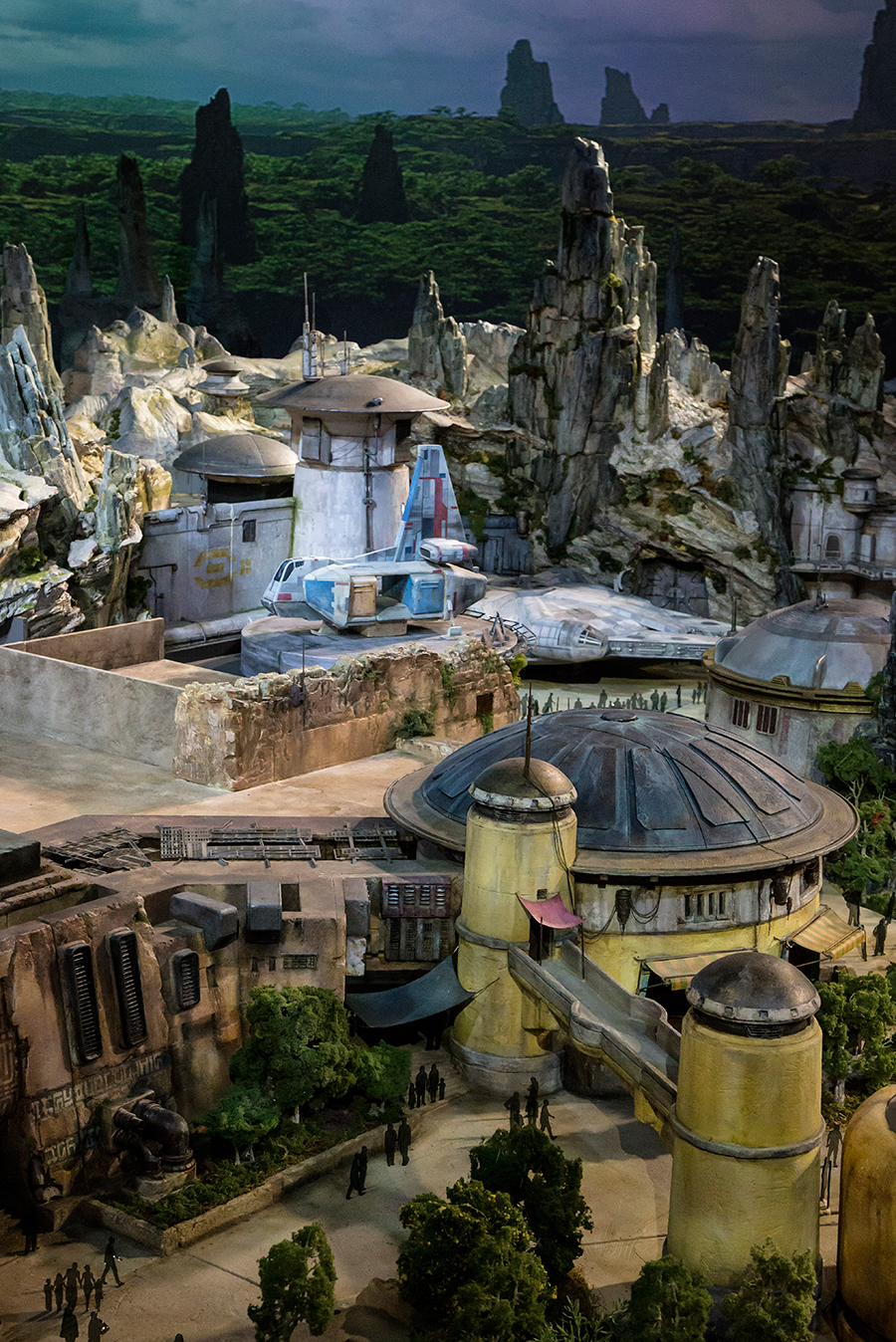 © Disney
What do you think about the model for Star Wars land?