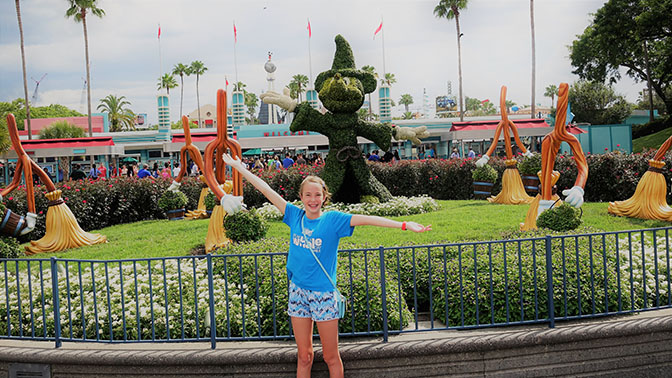 On June 30, 2017 we stopped into Disney's Hollywood Studios for an afternoon visit.  While we were only there a few hours we experienced a high score for Toy Story Mania, a major thunderstorm, Debbie as a Rebel Spy, Stormtrooper Detention and more.  Read along for the full experience!
Debbie stopped to pose with the Mickey topiary as we entered Hollywood Studios.  Pretty good rendition, right?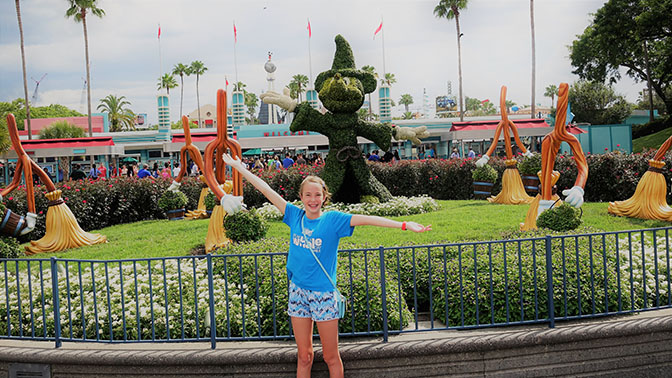 Water! Water! It was really HOT this afternoon, so we gladly stopped for ice cold water at the drink stand on the right as we entered. They usually have these at the table service restaurants. You generally have to request a cup of ice water at any loction that sells soda in cups. It's free. If they offer bottled soda, they don't have the free water.
We even got to meet up with some super nice folks who asked, "Do we know you from Facebook?"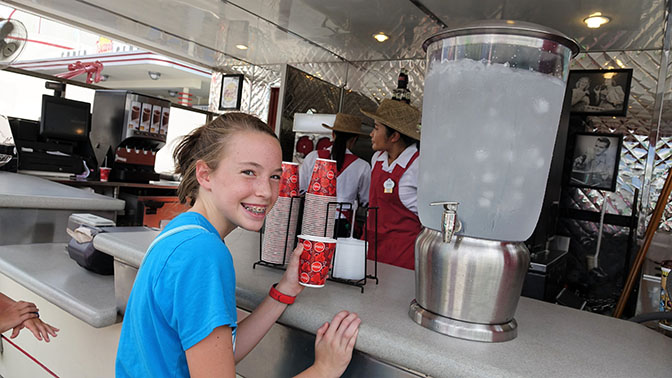 The hulking stage was back in front of the Chinese Theater, ruining the gorgeous view. They tried to throw together some sort of mobile staging that will move out of the way for fireworks, but it didn't work out. You'll find the Star Wars stage show and March of the First Order here multiple times per day. The schedules are always on www.characterlocator.com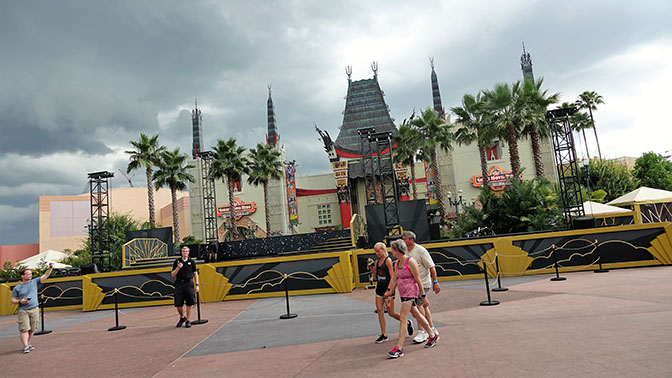 Destruction and construction for Toy Story Land continues as they open up the area that will become the entrance to the new Land. They will then flip the entrance to Toy Story Mania to the new land. I'd expect it to open mid-summer 2018, but Disney should announce something at D23 in a couple weeks.
That little crossover was one of the areas that guest used to traverse the really old backlot tour back in the early 90's.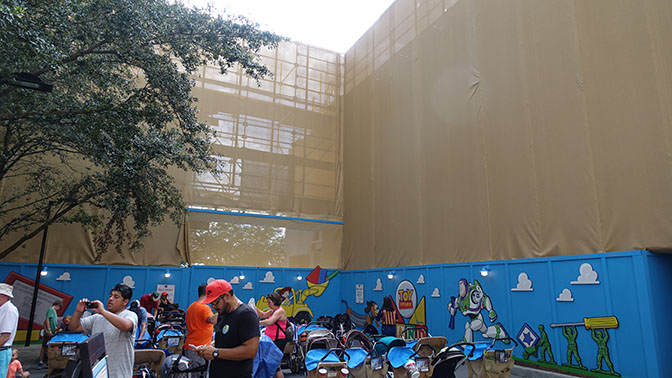 Cruz Ramirez is meeting in Pixar Place through the summer. There is rarely a long line and Photopass is usually on hand to snap your photo. You can always find here schedule here.
We were going to do the posed photo, but they had just closed it for incoming inclement weather.  We'd learn soon that it was a wise move.  Debbie asked where Cruz goes during weather.  I said, she is a car, she'll be okay.

A libation cart was up in Pixar Place. They offer speciatly cocktails for $13.25, but arms and legs are also acceptible forms of payment. They do include a glow cube and a straw!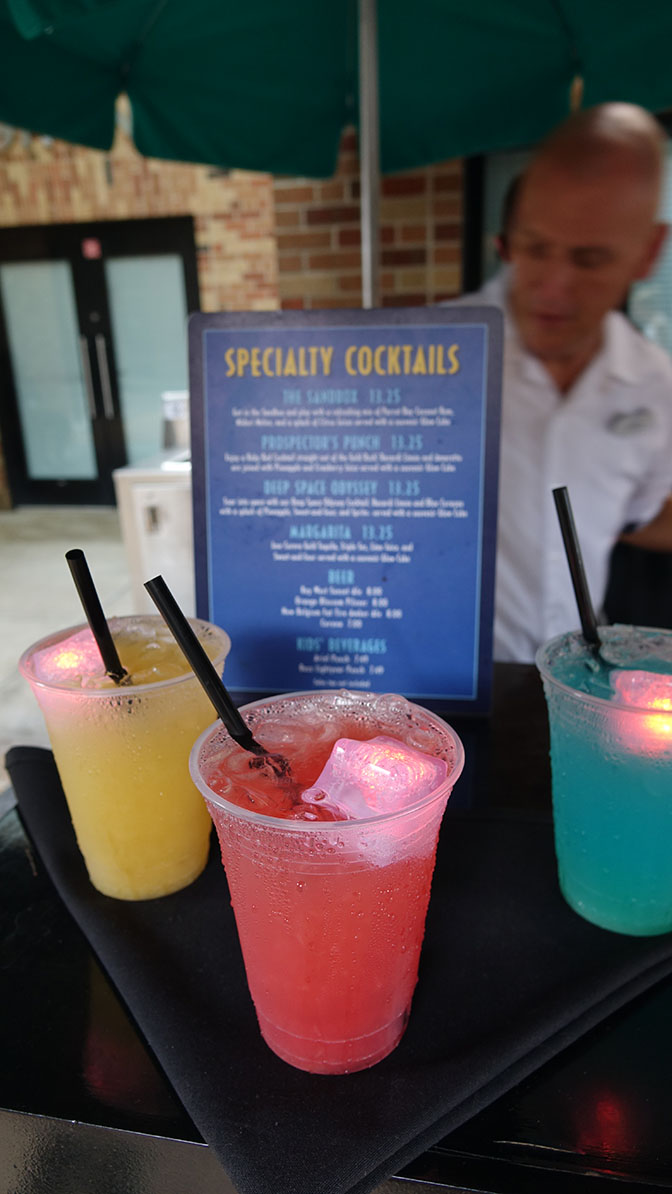 Toy Story Midway Mania had a posted wait of 60 minutes, but the room was only half full (or half full as some might see it) as we entered. We used Fastpass+.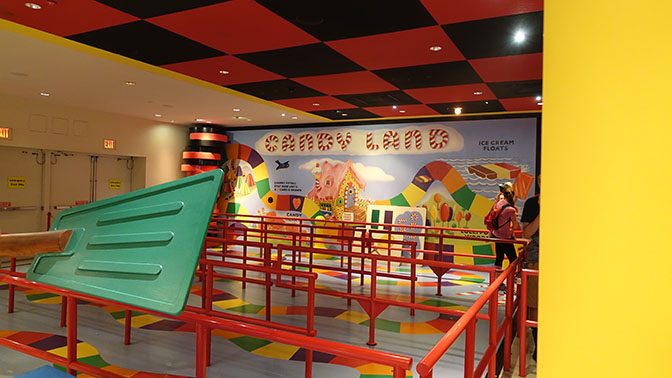 Can you guess?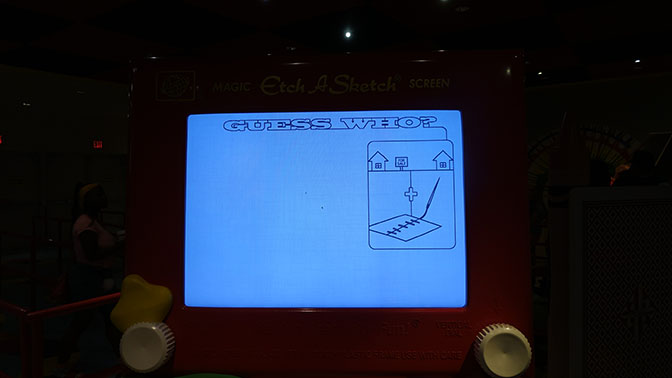 Get it LOT, SEW
In Andy's room waiting on our car to pick us up.  I should get my prescription lenses installed in one of these beautiful frames.  I'd be the coolest kid on the block.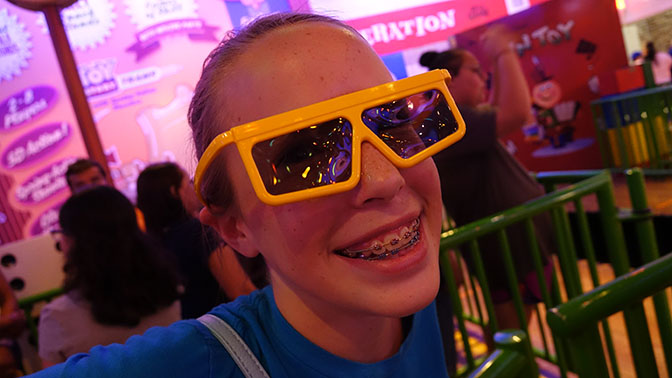 My score (left) was a little low today, sorry. It was the top score of the day though!  I usually get into the low 300's at least.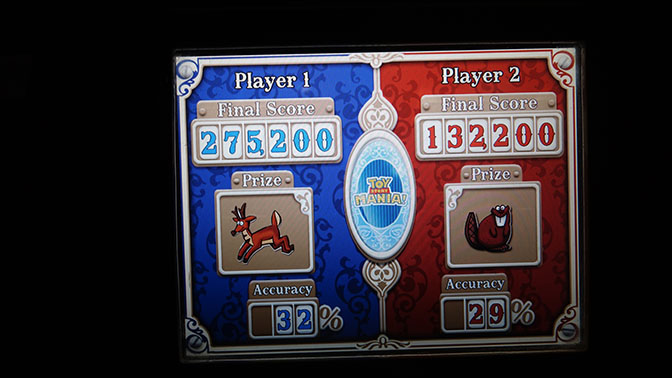 As we exited Toy Story Midway Mania a typical "Afternoon Thunderstorm," also known as a Monsoon, hit. There's the prepared  persons with ponchos and umbrellas crowd and then there's us who left it in the car lol.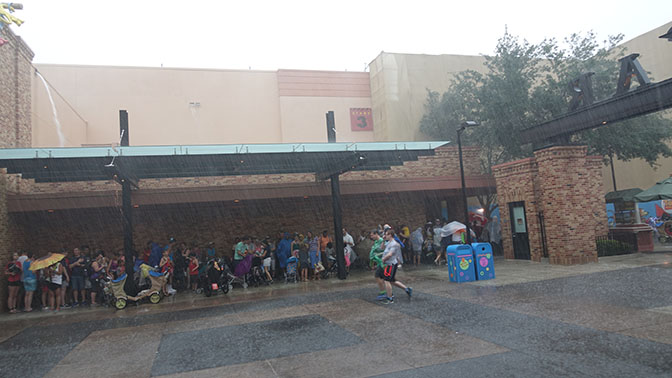 We had a Fastpass+ for Star Tours and a dinner reservation, so we headed it. It looked like the weather had lightened up, but it took all of about 47 seconds to become the heaviest rain ever.
On the bright side, Debbie got to be the Rebel Spy for the first time ever at Star Tours.  She was so excited as she announced "That's me!"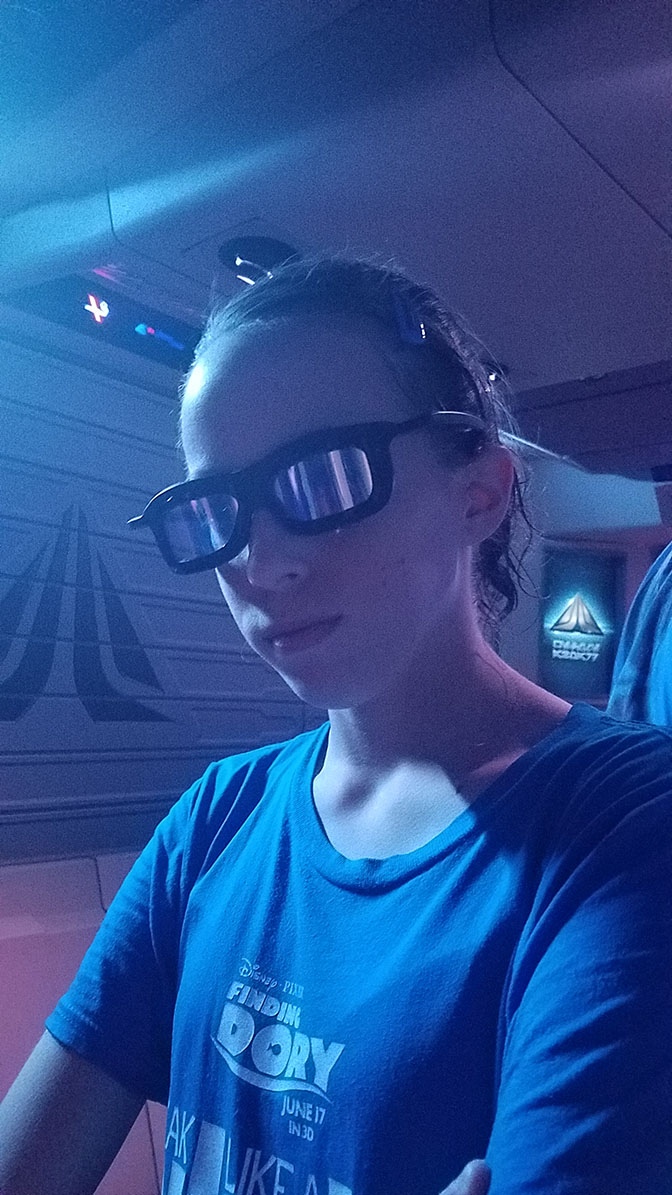 We had a dinner reservation at Sci-Fi Dine-In Theater. It's not a high-end food location, but it is heavy on fun. Where else can 6 people eat in one tiny car?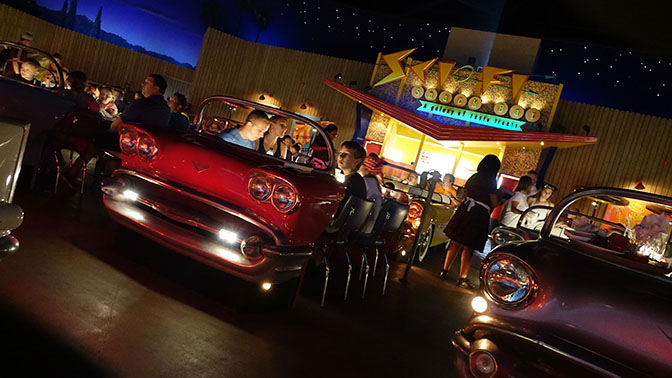 Intermission occurs about every 2 minutes. I suppose that is when you're allowed to eat your food.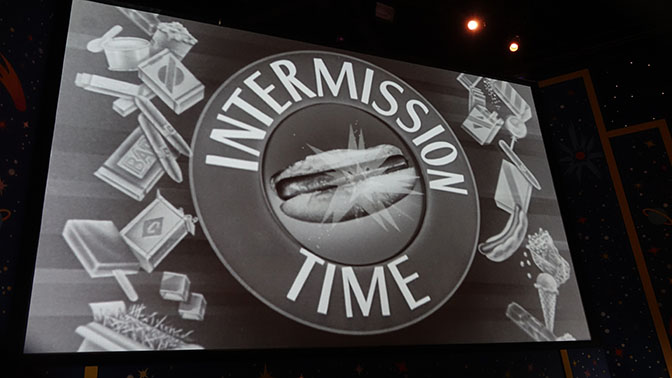 The tabletops are pretty tiny. Enough room for the food and drinks. The kdis can work on crayon sheets while you wait.
You'll find the menu here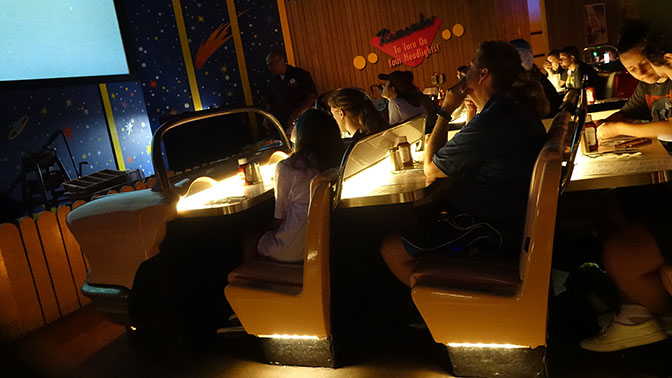 Debbie went with her normal Chicken nugget order. We learned at checkout that you can save $1.75 if you bypass the dessert. She had a vanilla milkshake, so she really didn't need the dessert.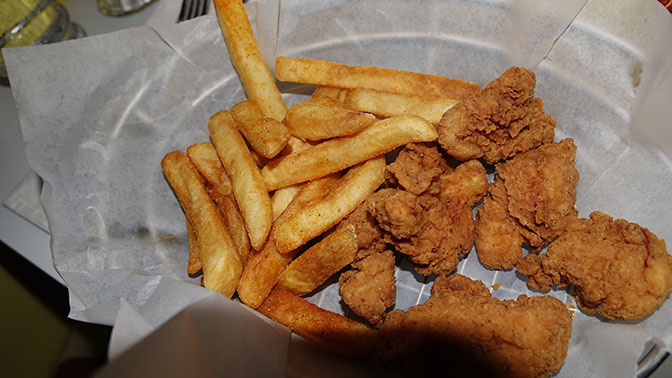 The "Specialty Milkshake" is Key Lime. It tasted exactly like a key lime pie and even had graham crackers at the bottom.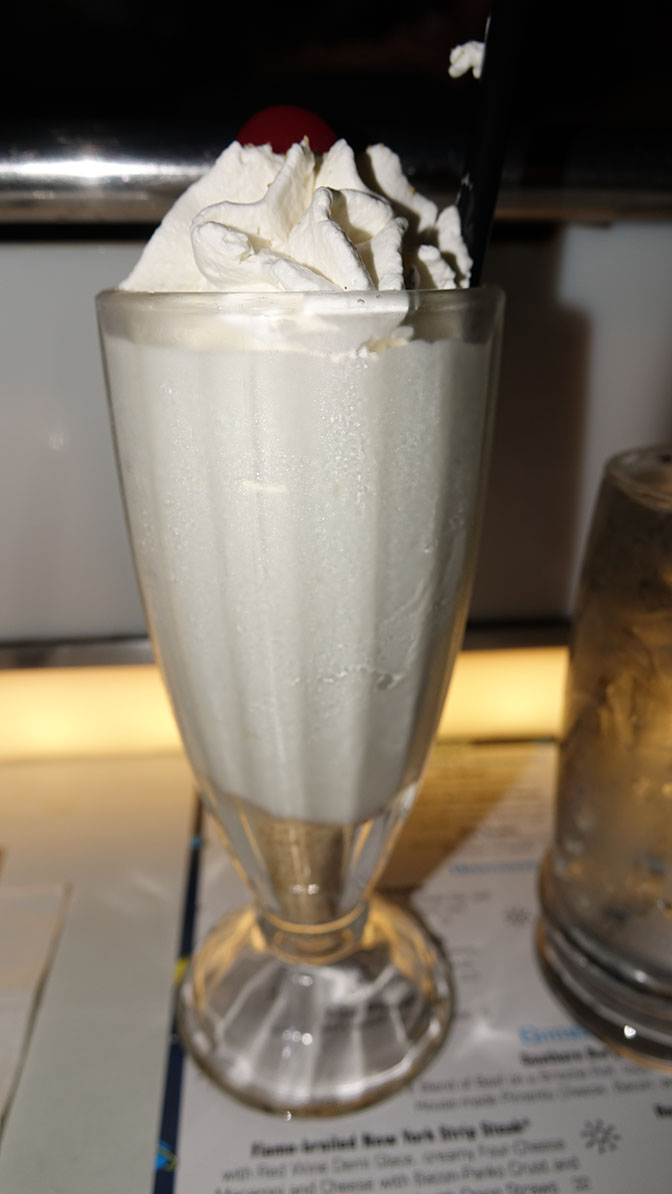 You can't go wrong ordering a burger. The last time I ate here I requested the ribs, but I didn't really care for the sauce they use and they tasted like they had been reheated.
The burger was large with great bacon and cheese. It was hot and juicy and the fries were hot as well.  We had excellent service.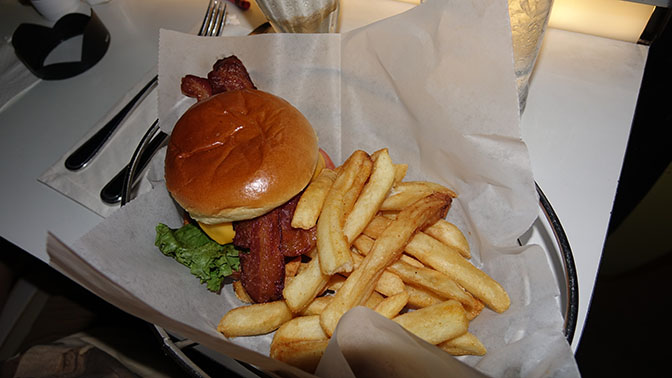 A view from the rear of the restaurant. They play whacky 1950's B movie clips while you eat.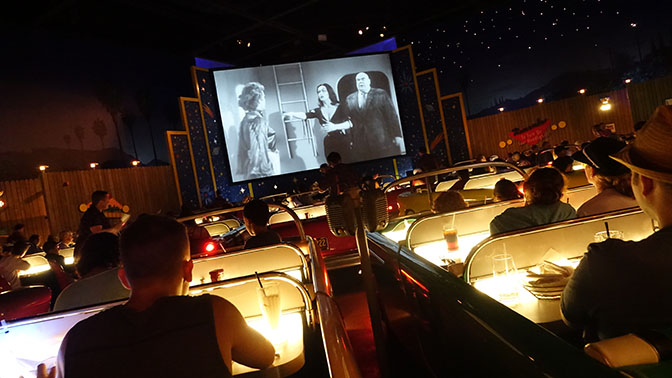 If you don't have a reservation, just request a table in the back.  The cars are for those with reservations, but you can still join the theming and fun.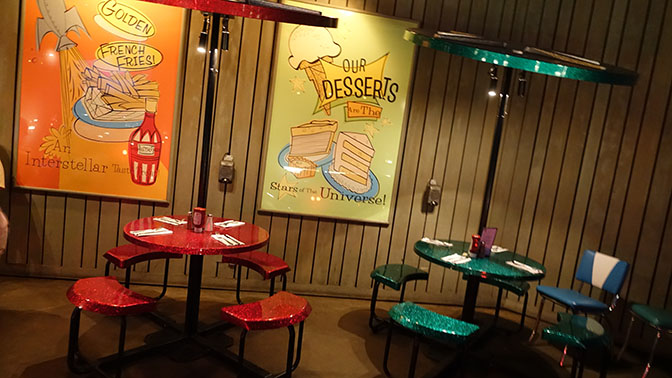 The rain had stopped, so we went to the Star Tours exit to see how the Star Wars Land construction was progressing.  It's set to open in 2019.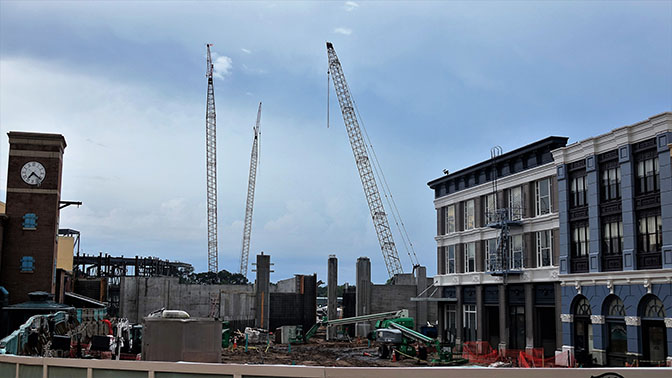 These buildings used to be part of the old backlot area. Osborne Lights R.I.P. It will become part of the expanded Muppets Courtyard area. Do you like the new paintjob?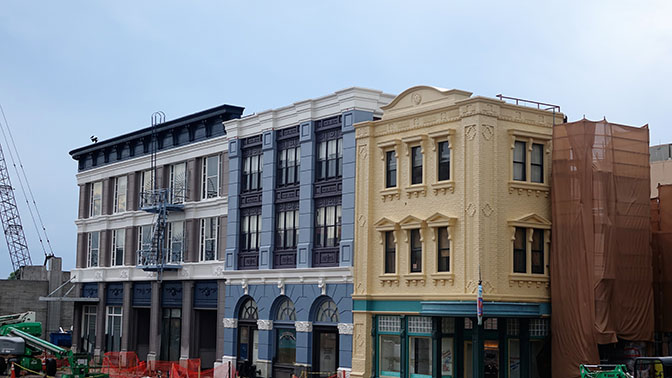 Muppet-Vision 3D has new signage. Most believe it was placed lower to avoid sight-line issues with Star Wars Land.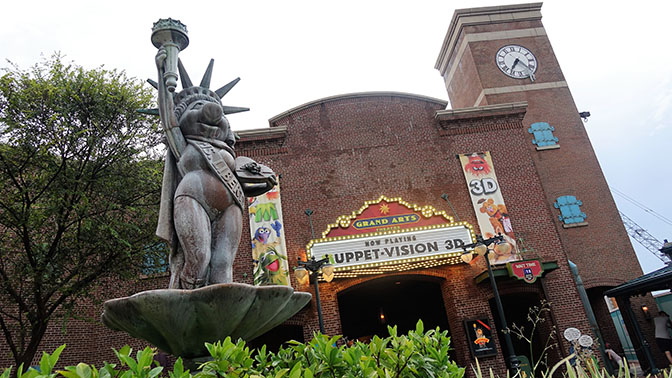 We tried the DO Pull the Rope, but it didn't do anything special that day.
Debbie was then detained by Stormtroopers .
Here's the full video: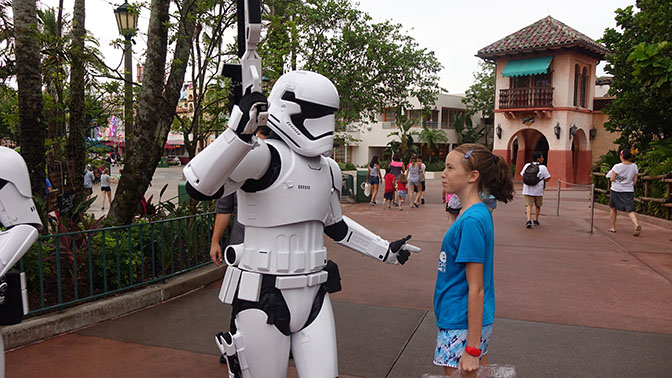 I think Debbie (Rebel Spy) was enjoying this detention a little too much.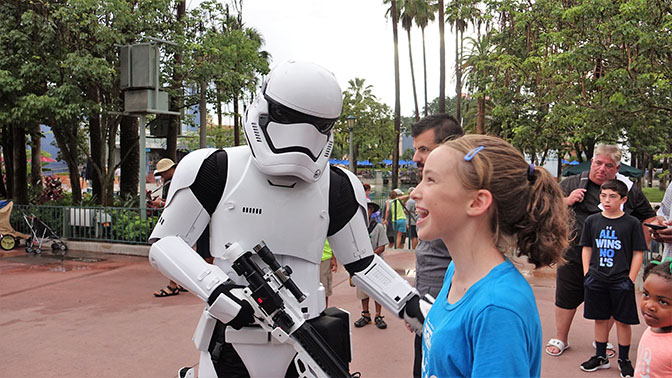 I neeed to swap out my Fuelrod, so I stopped by the 5 & 10 Store. Took me about 10 seconds to get a new one. Press "Swap" and insert the Fuelrod and another pops right out.  I don't work for this company or receive funds from them.  It's just super convenient for me.  If you want to carry around a different backup battery, feel free to do so.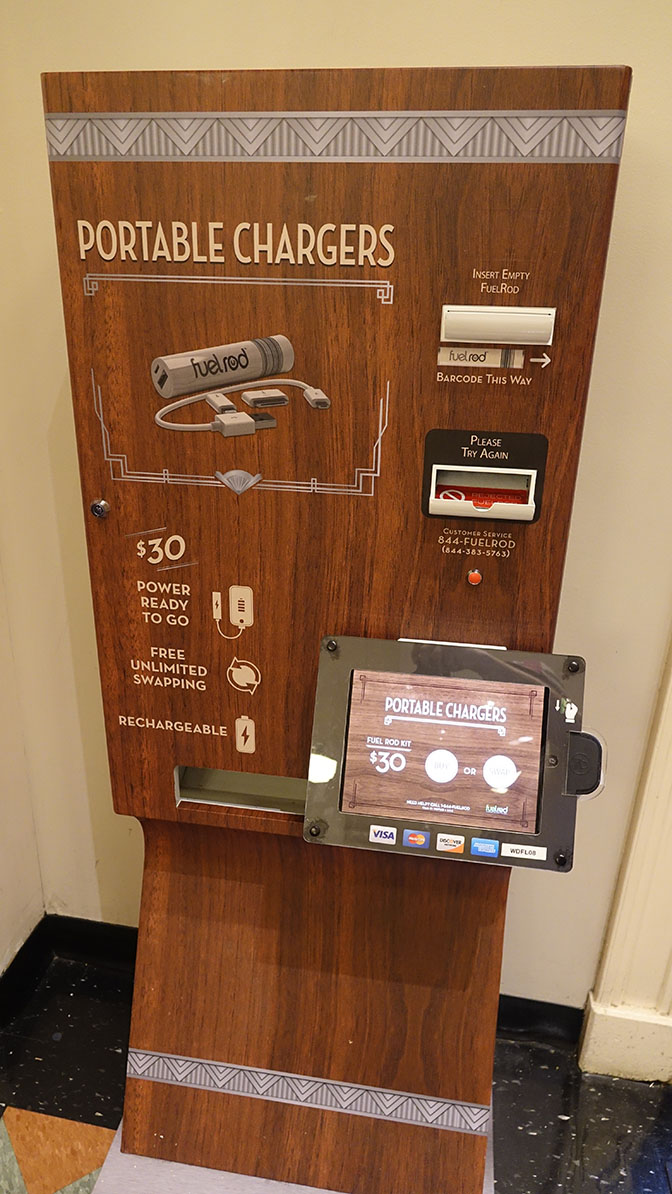 My favorite ride!!! We had Fastpass, so no waiting for us.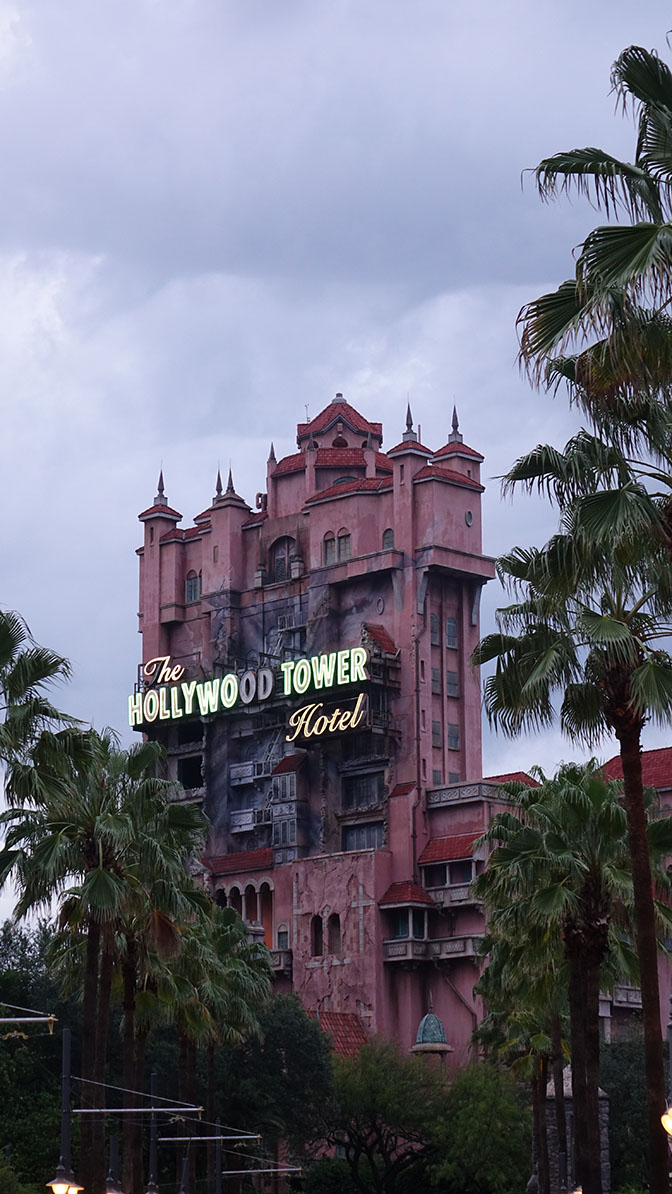 We convinced all the new tourists that the ride isn't scary at all. Muhaha!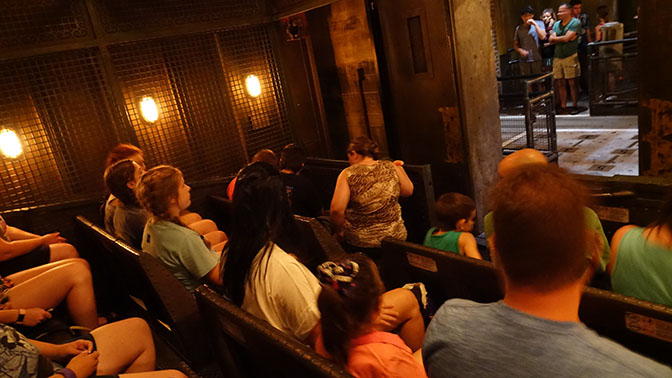 Crossover photo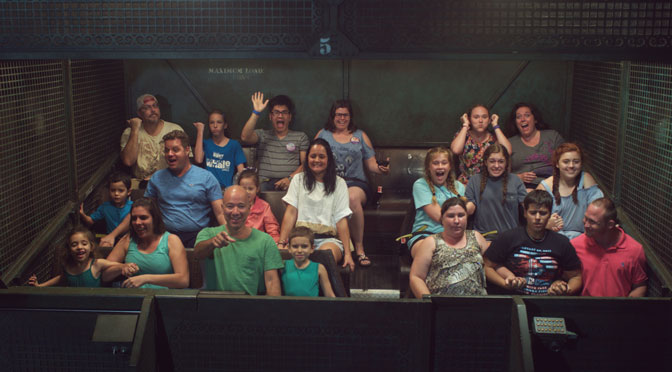 We learned that Bellhopstitch has his own Instagram account. Cute, right?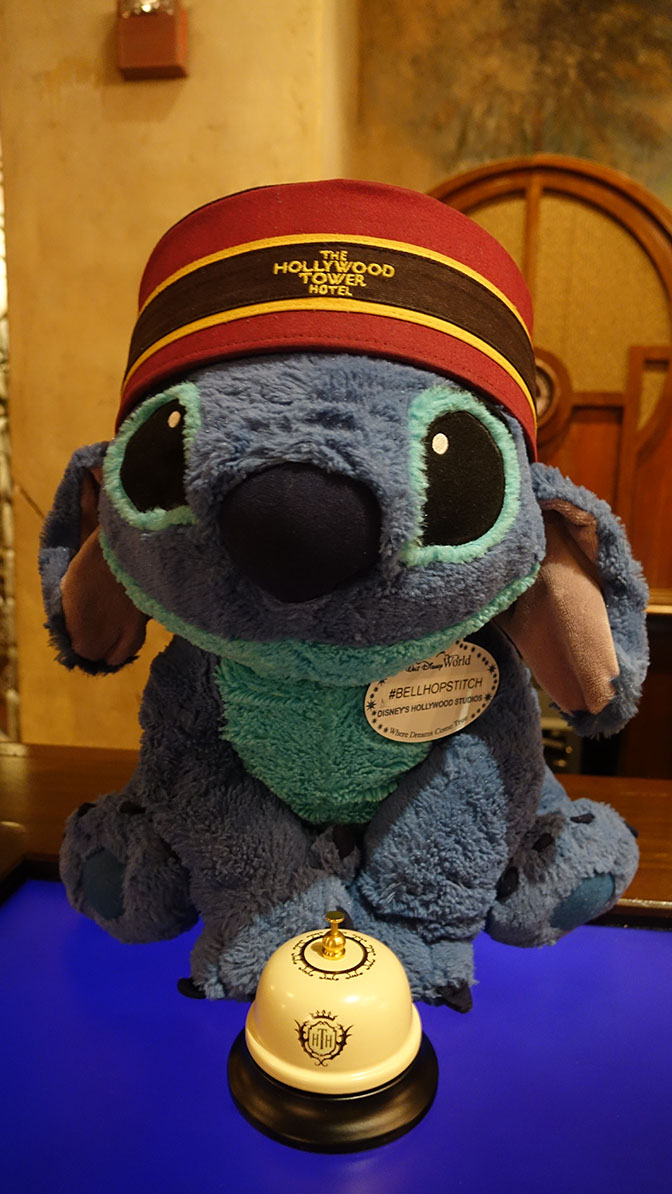 It's 1 hour before Disney Movie Magic and 1.5 hours before Star Wars Fireworks and people are already sitting on the ground. We walked up 10 minutes prior and had a great view, except the guy who kept holding his cell phone much higher than necessary.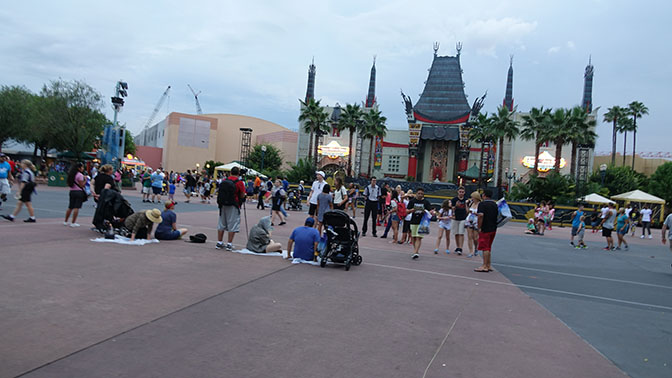 We'd rather ride the Great Movie Ride. We got it as a 4th Fastpass with no problems. The wait would have been about 10-15 minutes, but we like zero minute waits better.
Chim chim chiree…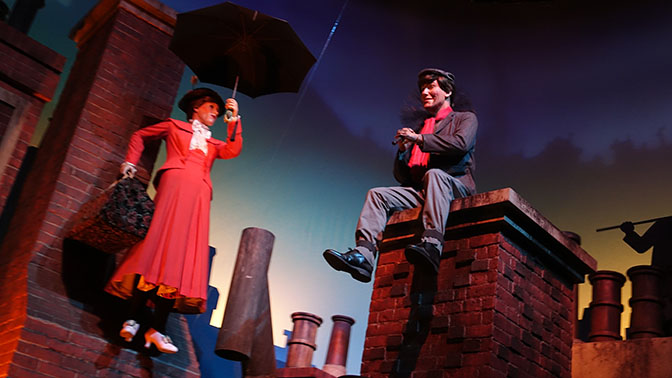 They always tell us about how violent this movie was and about how a lady got a grapefruit smashed in her face, but we can't leave Pirates of the Caribbean alone?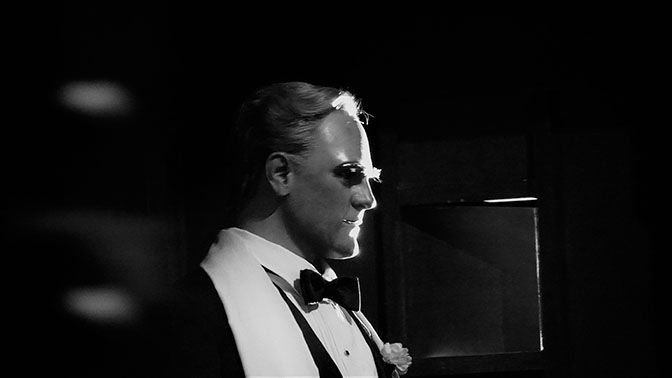 Lots of fake shooting going on here as Mugsy, Bugsy and Sudsy try to steal the loot.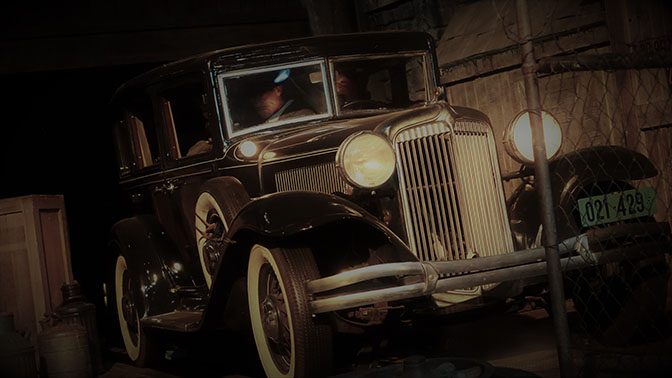 I'll get you my pretty and you're little dog too!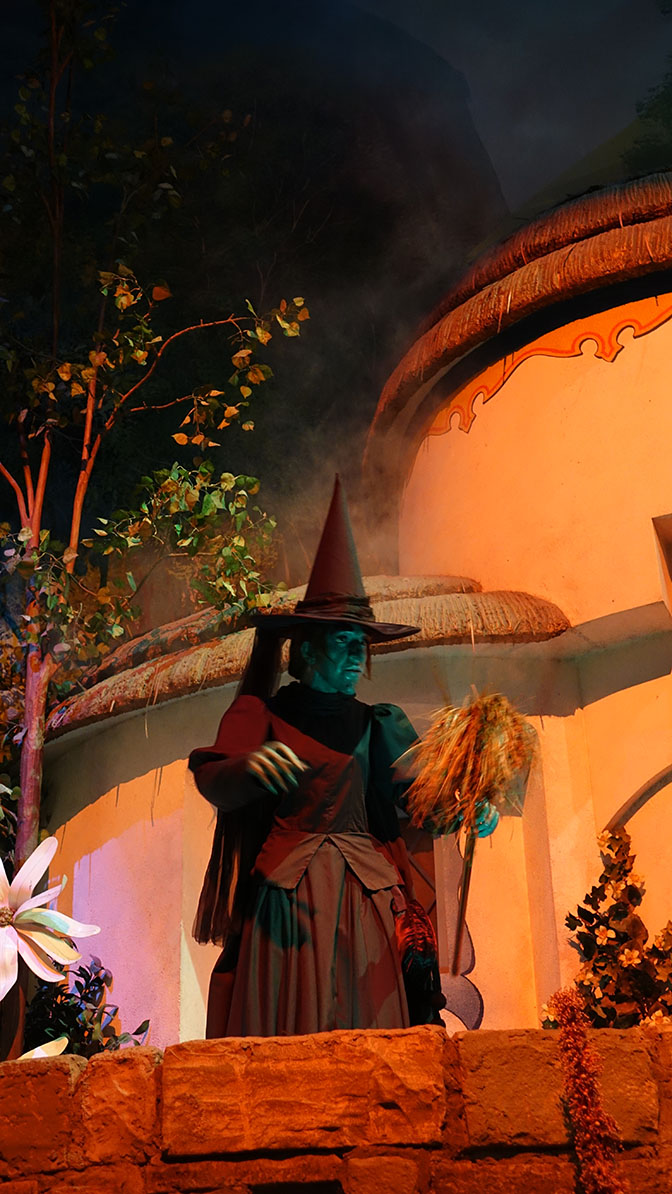 Sorry for the blurry mess. When we dropped into Launch Bay, we saw everyone crowding in for the Star Wars Dessert Party. They are wearing lanyards to try to avoid you just walking up and poaching their cupcakes. From here they escort you to the reserved viewing area.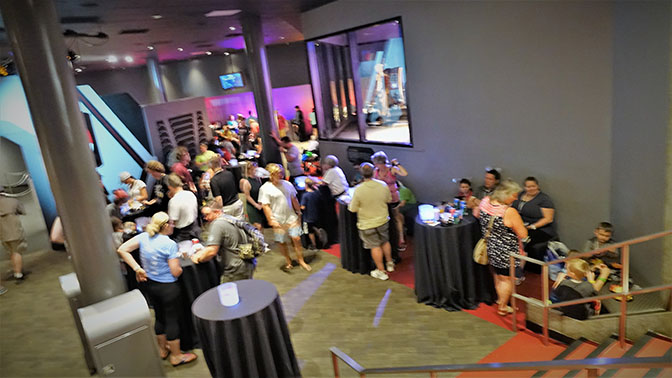 Debbie hadn't visited BB-8 in Hollywood Studios yet, so we stopped in for a pic. Everyone say beep, bop, boop.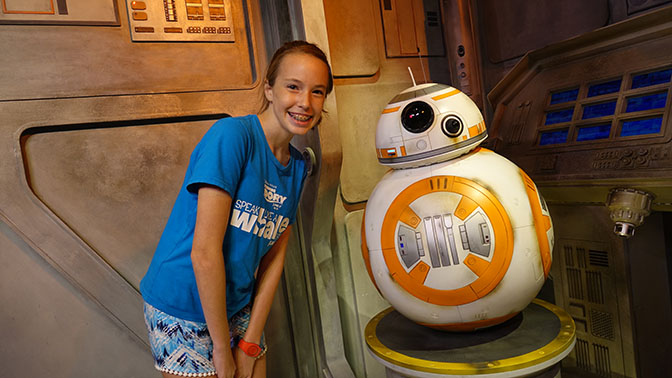 Disney Movie Magic is a 10 minute projection show that celebrates Disney Live Action movies. Mostly recent movies, but Mary Poppins is featured!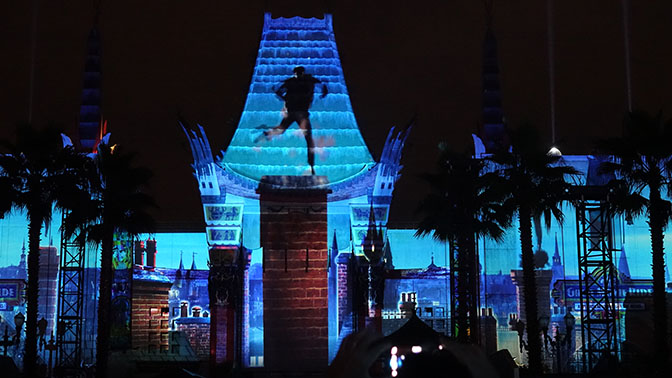 Funkadelic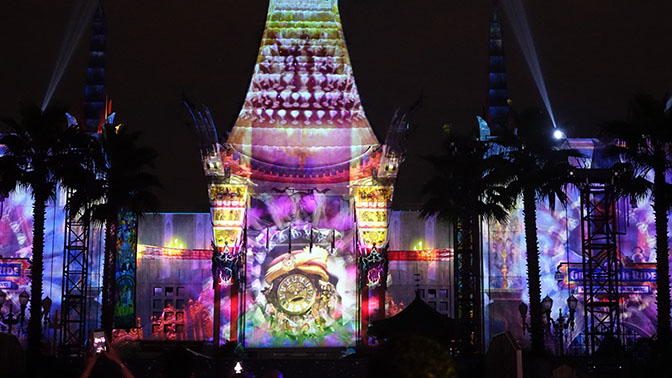 Every show that has Pirates is a good show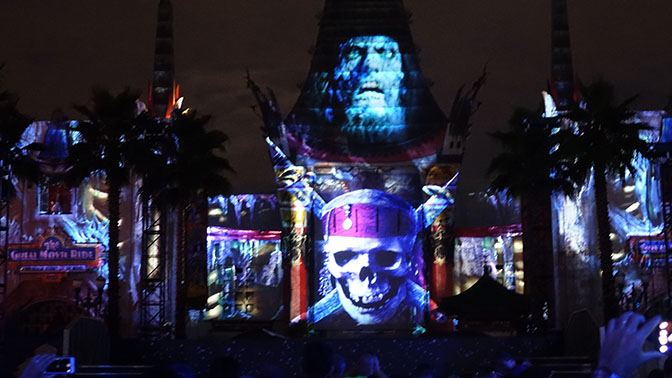 And Indiana Jones! It technically was not a Disney movie when it was created, but has been brought into the family with the purchase of Lucas