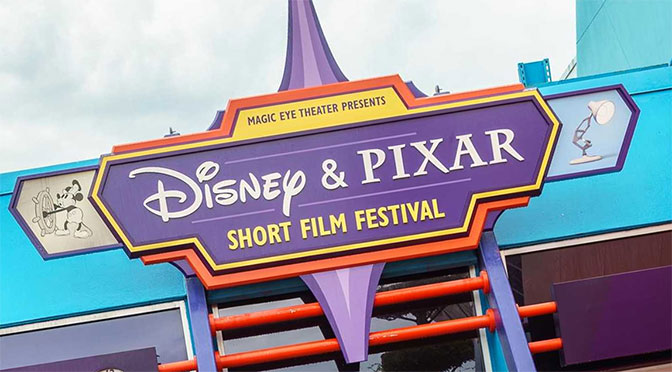 The Disney & Pixar Film Festival at Epcot is receiving a couple of new short films when it reopens soon.
The short films Feast and Piper will be added to the film festival showings daily beginning June 19.   Feast is a short film about a Boston Terrier named Winston and his culinary adventures.  Piper is a cute short about a baby sandpiper who tries to overcome her fear of the ocean.  The short film "Get a horse" starring Mickey Mouse will continue to be shown.
The short films La Luna and For the Birds have been removed from the show.  This attraction offers Fastpass+, but isn't needed.  I only visit this attraction when it's hot out and I need a brief respite from the heat or rain.  It's ertainly not a major attraction to be done during the prime touring time in the morning.  It's available to add to your touring plans under the  Epcot "Rides" tab on Character Locator!