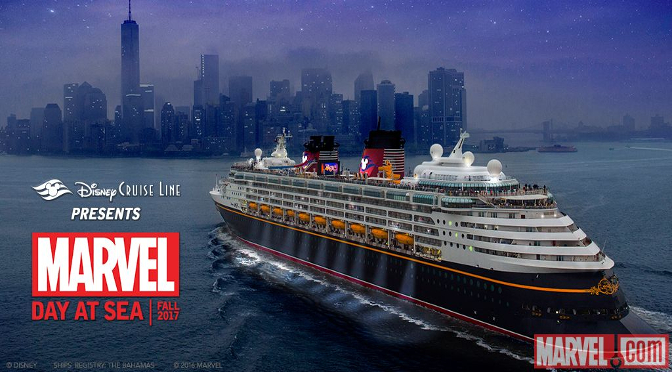 This morning, Disney Cruise Line announced that the Guardians of the Galaxy will offiically join Marvel Day at Sea on select Disney Cruise Line sailings.  I've been told a couple other great characters will debut as well.  Read more to find out!
Star-Lord, Gamora and Groot will join the outrageous fun on the Disney Cruise Line Marvel Day at Sea that begin this fall.  In addition to these great characters, I've been informed that Black Panther and Loki are supposed to appear as well as the more regular characters like Spider-man, Thor and Captain America.
While you mingle with the interstellar outlaws, an electrifying alien dance performance gets the fun started, amping up the energy before a few of your favorite Guardians join the party. As the night continues, you may even get to see the dance-loving Star-Lord get his groove on. As Drax says, "There are two types of beings in the universe: those who dance and those who do not." Which type are you?
Disney Marvel Day at Sea premieres on select 7- and 8-night Bahamian and Canada cruises from New York this fall, and returns on select 5-night Western Caribbean cruises from Miami in early 2018.   Disney will release more details in coming weeks