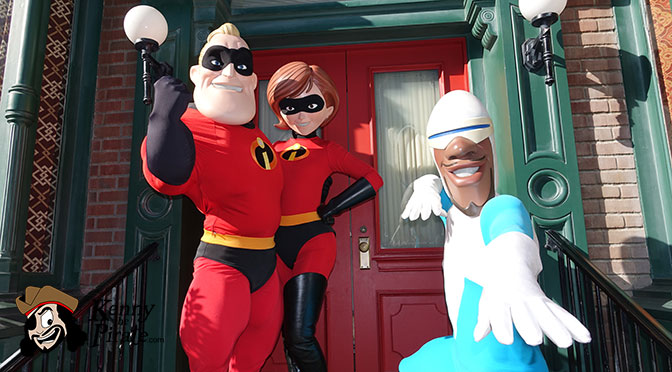 I mentioned to you recently that the Incredibles Super Dance Party will be closing soon.  It will be replaced with a new DJ Only Dance Party that will be called "Cosmic Dance Party."  The break between the two dance parties opened the door for a short term meet and greet featuring Mr. Incredible.
From May 1 through 18, 2017 Mr. Incredible with be avaialble for a regular meet and greet that will include photos and autographs.  He will be in Tomorrowland inside the Magic Kingdom.  Times haven't been announced yet, but I'll add him to Character Locator to help you find him.
One would assume that the new "Cosmic Dance Party" will occur beginning May 19th, but I'll be able to confirm that later.