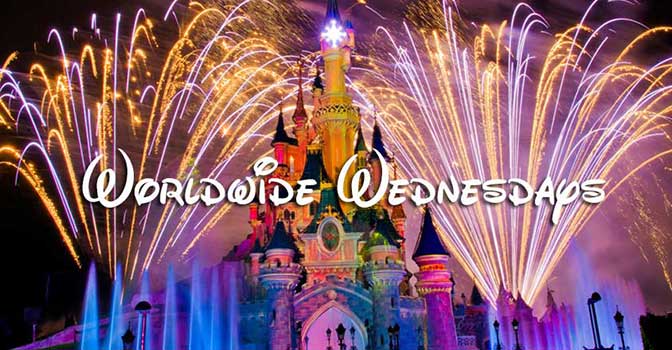 On Wednesdays my friend EuroRob checks in with a favorite memory of meeting a great Disney character in Disneyland Paris.  Today he's sharing a memory of Louis the Alligator at the Disneyland Halloween Soiree!
In October 2014 I accompanied Rob to my first Halloween Soiree as they call their annual Halloween Party at Disneyland Paris.  We were excited many rare and unusual characters together during the party.
The main character that concerned Rob was meeting Louis the Alligator or "Le Crocodile" as they call him in French.  He was over the moon to finally have the opportunity.  I had met him previously, but was willing to tag along.
I couldn't believe how long the line took!  It seemed like we were in line forever.  Louis must not appear very often in Paris, since Rob had never met him.  Here's the photo he took of Louis this evening.