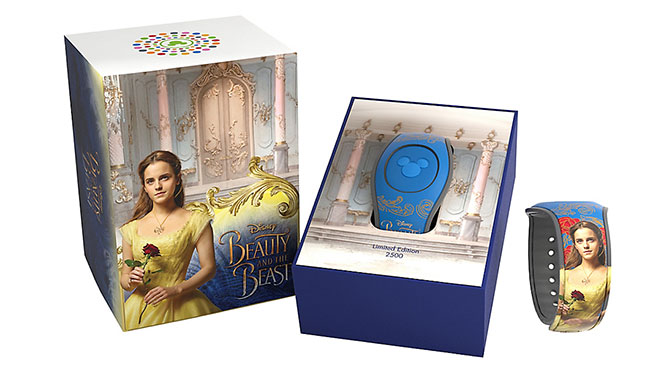 Disney has released a great looking new MagicBand featuring Emma Watson as Belle from the upcoming live action re-telling of Beauty and the Beast.  Here's a couple of photos and some information for you.
This new MagicBand is Limited Edition of 2500 and it does create special effects and sounds at the various Mickey touch points in the parks.  It can currently be found at Frontier Trading Post in the Magic KIngdom and is available online via the Shop Disney Parks App.
The blue band features Emma Watson in her gold dress with gold filigree and red roses.  With the large number of Beauty and the Beast fans, this one is sure to sell out.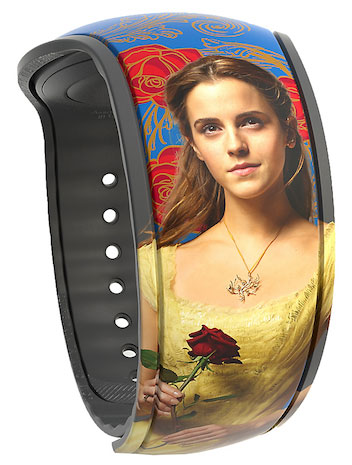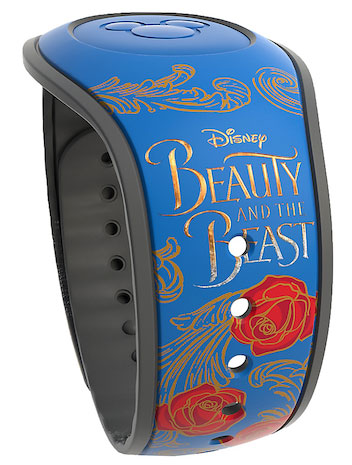 Is this band something you would add to your collection or would you wear it proudly to the parks?