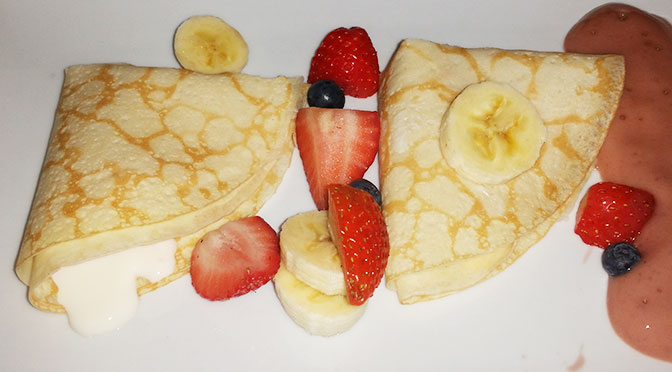 For many years guests have coveted the pre-park opening breakfasts at the Magic Kingdom and other parks.  One of the reasons guests wanted those reservations is to try to get an empty park photo with their family.   With recent changes to the Magic Kingdom's opening ceremony, there could be an even better reason to get a pre-park opening breakfast.
Magic Kingdom
Guests who book reservations for Be Our Guest or Cinderella's Royal Table for breakfast aren't held in the melee that has become the recent park opening procedure.  Hundreds of guests line up at ropes along various spokes in the hub area, hoping to be among the first to ride Seven Dwarfs Mine Train, Peter Pan's Flight or meet Disney Princesses.  Within 5 minutes of the completion of the Magic Kingdom Welcome Show, the wait time for these attractions have wait times of 45 minutes or more.
Each day I see the line for Seven Dwarfs Mine Train extend all the way back to Storybook Circus just after park opening.  Peter Pan's Flight queue is filled within 2 to 3 minutes of Mickey inviting you into his park.  If you have Fastpass+ for these attractions, you are doing well in your planning, but if you don't, you might try booking an early breakfast at Be Our Guest.
Be Our Guest and Cinderella's Royal Table guests are allowed to enter the park as early as 7:45am!  I had an 8:40am breakfast ans was allowed to enter at 7:45am and walked to Be Our Guest and checked in.  I was immediately seated at 8:00am and done with breakfast by 8:30am.
The Be Our Guest breakfast isn't cheap.  It currently costs $24.00 per person to order a plate of food, some pastry items and a drink.  But a side benefit of this breakfast is the ability to board Seven Dwarfs Mine Train with no other guests in the park.  I was able to board at 8:45am and could have ridden 2 or 3 times before the park was officially opened.
After riding Seven Dwarfs Mine Train, I lined up near Peter Pan's Flight to be among the first to board that ride.  If meeting Cinderella and Elena were more valuable to me, I could have waited for that instead.  So I was able to enjoy a relaxing breakfast in a terrific setting, then ride 2 of the most popular Magic Kingdom rides before anyone else arrived and saved all 3 of my Fastpasses for other popular rides.
Cinderella's Royal Table usually takes too long to be seated, order, meet all the Princesses and eat to make it a real advantage.  You're spending a lot of money at this restaurant, so just relax and enjoy breakfast.  I actually recommend a later breakfast, lunch or dinner here, so you can focus on your optimal touring time at park opening.
Epcot
The Garden Grill
By booking the Garden Grill, you could be able to get a slight advantage to boarding Soarin' Around the World.  If you complete your meal with Farmer Mickey, Chip n Dale and Pluto by 8:45am on a 9am opening day, you can be among the first to ride Soarin'.  It's not an inexpensive meal, but if you plan to use your Disney Dining Plan credit to eat here, the pre-park opening meal is a great choice.  You could then use your Fastpass+ at Frozen Ever After.  You'll want to arrive at 7:45am in order to be among the first seated.
Akershus Royal Banquet Hall
By booking this Princess breakfast before the park opens, you'll receive an advantage over other guests who are hoping to ride Frozen Ever After with little or no waiting.  They typically begin letting guests ride around 8:45am.  You'll want to arrive at the park by 7:45am in order to be among the first seated.  My experience here was a bit iffy.  Once I was able to meet every Princess within 20 minutes and another time it took over 45 minutes to meet them all.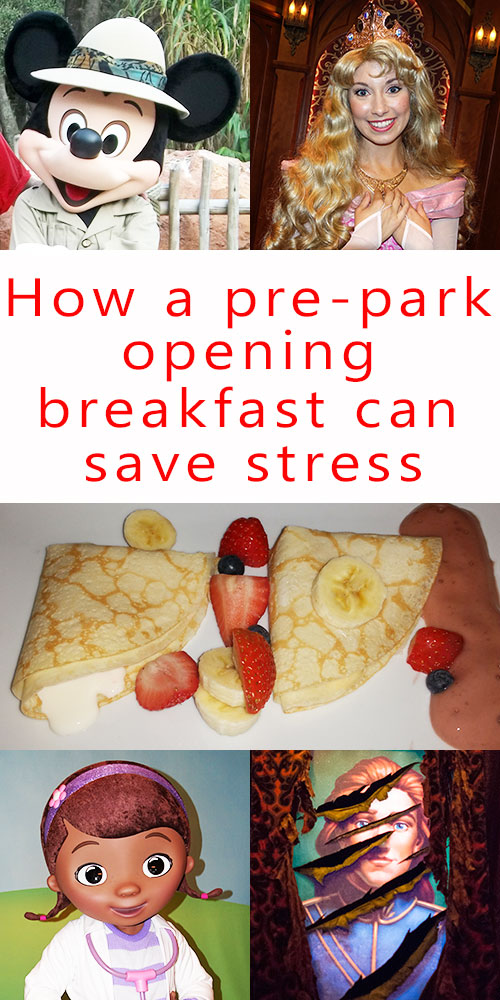 Animal Kingdom
By booking the Tusker House character meal at 8:00am, I was allowed to enter the park at 7:45am and made my way to Africa.  I was among the first guests seated and visited the breakfast buffet to fill up.  Within 5 minutes the characters began circulating and within 30 minutes I had met all the characters and enjoyed a filling breakfast.  It wasn't cheap, but you do get to meet several great Disney characters in their safari gear with no waiting.
At 8:45am I made my way to Kilimanjaro Safaris and I was among the first to board this attraction.  The animals were active and the guide was willing to make a few stops for photos along the way.  I exited the safaris about 9:15am and had Fastpass for Kali, Everest and Dinosaur.
Once the World of Avatar opens in Animal Kingdom, you'll likely want to use your Fastpass for one of those rides, so riding Kilimanjaro Safaris without using Fastpass and could be a slight advantage once Avatar opens.
Hollywood Studios
The only advantage you receive by booking Hollywood and Vine breakfast before the park opens is the ability to reserve a spot for your little padawan at Jedi Training Academy before eating breakfast.  If you are able to arrive by 7:45am and head to the sign up area, then eat breakfast with Handy Manny, Sofia, Doc and Jake and be out by 8:45am, you could still join the crowds going to Toy Story Mania, Rock n Roller Coaster or Tower of Terror.  Star Tours never has a long line at park opening.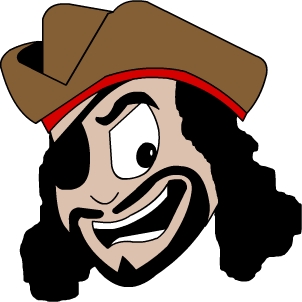 Note:  Please note that park hours during busy seasons like Spring Break, July 4th, Columbus Day, Thanksgiving and Christmas often become increased to regular openings at 8am with Extra Magic Hours at 7am some days.  If you plan to visit during those times, your pre park opening breakfast may become a regular park opening breakfast which is a disadvantage.
Have you tried a pre park opening breakfast in order to get to a favorite ride more quickly?