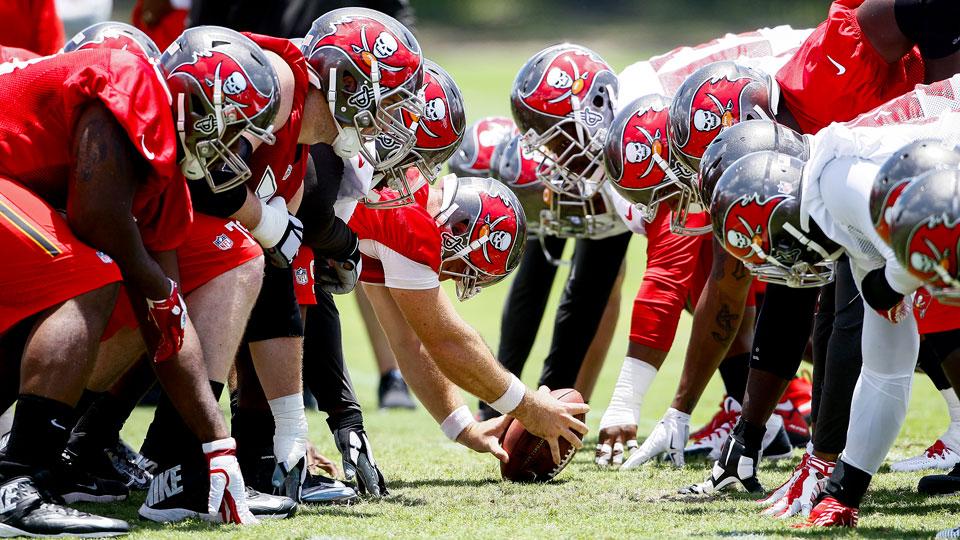 For those who have been waiting on confirmation of a date for the 1st ever NFL Pro Bowl Parade through the Magic Kingdom, I've got great news!
It's been confirmed by the NFL Pro Bowl page on the Espn Wide World of Sports that the official NFL Pro Bowl Parade will take place on Friday, January 27, 2017.  The time has not yet been announced.  The NFL Pro Bowl will feature many of the NFL's greatest football players and will be held at Camping World Stadium on January 29.  The following festivities will be held at ESPN Wide World of Sports during the days leading up to the event:
NFL AFC and NFC Team Practices
Catch your favorite Pro Bowl players on the Pro Bowl's official practice site at ESPN Wide World of Sports Complex. Pro Bowlers can honor their former high school football or Pop Warner coach at the game—and each member of the winning Pro Bowl team will earn a grant from the NFL Foundation to help their high schools develop football programs.
Flag and PPK Championship Games
Take a seat and watch NFL FLAG Championships and Punt, Pass and Kick National Championships at ESPN Wide World of Sports Complex at Walt Disney World Resort. The Boys Championship Game for boys 13 to 14 years old will also take place at the Complex and will be aired on ESPN as part of the network's broadcast of the Pro Bowl at Camping World Stadium.
NFL Pro Bowl Experience
Check out the NFL Pro Bowl Experience at ESPN Wide World of Sports Complex, a free, interactive fan zone with fun activities for the whole family.
Pro Bowl Parade and Football Festivities
Delight in a magic-filled afternoon as everyone's favorite Pro Bowlers join Mickey and his pals in a celebratory parade down Main Street, U.S.A. in Magic Kingdom® Park on Friday, January 27th. Then for even more Pro Bowl excitement, join the fun at Disney Springs—Disney's newest entertainment, shopping and dining destination.
Pro Bowl 5K
Score a touchdown in the Pro Bowl 5K Run on January 28, 2017! Put on your favorite football jersey, grab the family, and go for the end zone that's just 5,468 yards away. It's football fun for the entire family as you run through the spectacular Walt Disney World® Resort.
Race Packet Pick-Up
ESPN Wide World of Sports Complex
Location: Champion® Stadium Concourse
Friday, January 27, 2017 – 10:00 a.m. – 2:00 p.m.
Epcot®
Location: Epcot® Imagine Parking Lot
Saturday, January 28, 2017 – 5:00 a.m. – 6:30 a.m.
Pro Bowl 5K Run
Epcot®
Saturday, January 28, 2017 – 7:00 a.m.
Race Registration & Event Details
Registration is now open!
Click Here
to register
Event Details
5K course through Epcot®
Participants receive Pro Bowl 5K Run finisher medal and race bib
On-course Hydration Station
Entry Fee