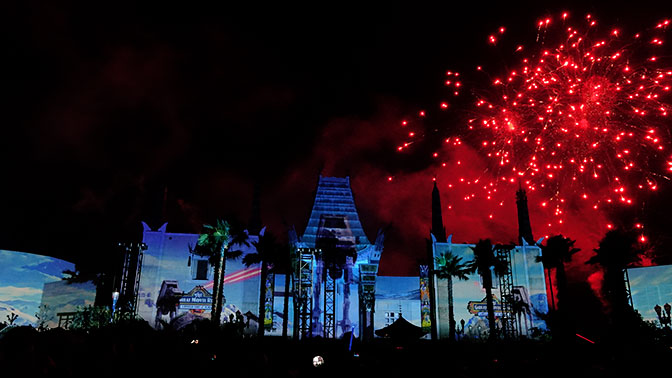 Hollywood Studios has made an unusual move that will please fans of Star Wars.  They are adding Star Wars fireworks to the entertainment schedule during the Christmas break.
Beginning December 16, 2016 Star Wars – A Galactic Spectacular will be shown nightly through Christmas break.  Originally the show wasn't supposed to return until January 1 while Jingle Bell, Jingle BAM was being shown.
According to a post on Disboards.com, the park will instead offer TWO different fireworks shows along with Fantasmic! for a couple of weeks.  The show times for Star Wars – A Galactic Spectacular are said to be as follows:
December 16 – 10:30pm
December 17th – 9:30pm
December 18-30 – 6:15pm
As of 7:45pm on 12/5/2016 the Disney official website doesn't reflect these additional shows, but they could be added soon.  Scenes from Star Wars:  Rogue One are supposed to be added to the new version of the show.