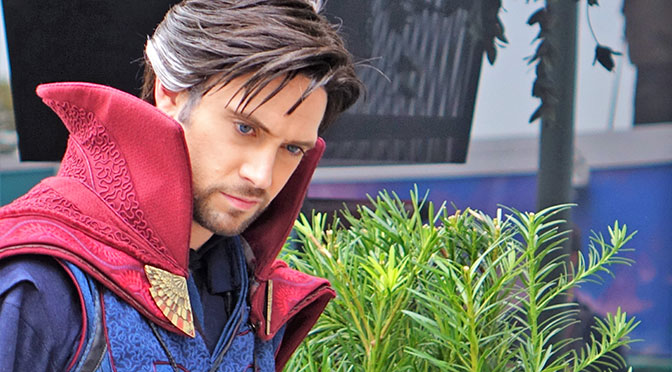 I just received a message from a Cast Member friend who notified me that the Dr. Strange interactive experience that has appeared in Hollywood Studios over the last month or so will be eliminated.
The show/meet opportunity allowed for a few children per show to be selected to join Dr. Strange for a demonstration of his magical prowess.  The magic book would assist him in choosing children, then there were a couple of simple tricks.
After the magic tricks, the children who participated, and only those children would be allowed to take a photo with Dr. Strange.  Photopass was on hand to take photos.  Each child was then given a special medallion as a token reminder of the experience.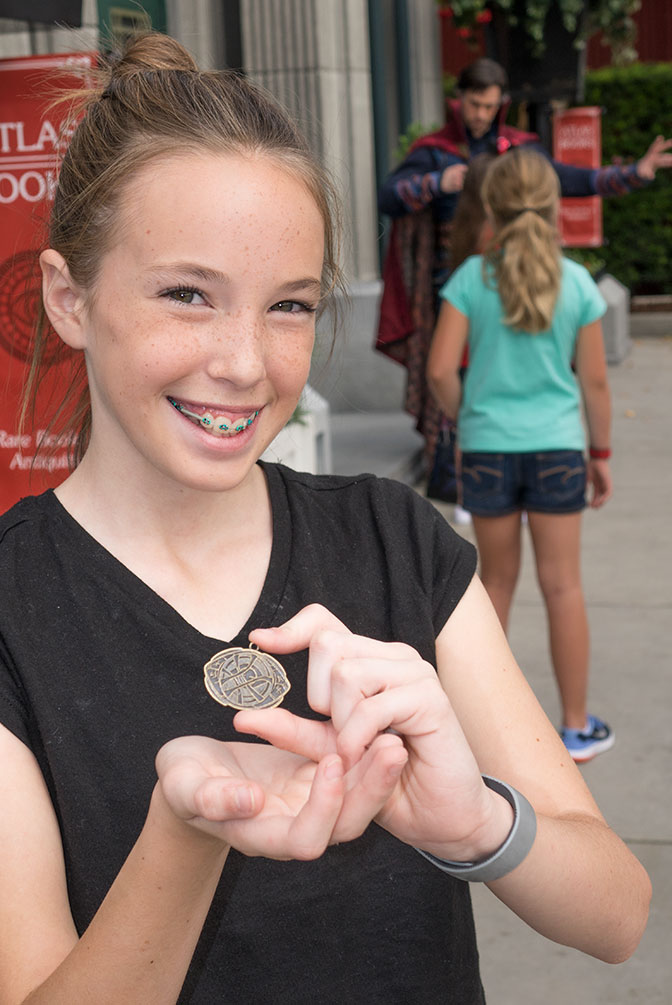 There's no official word from Disney, or printed materials that prove it at this point, but I was informed that today December 2, 2016 would be Dr. Strange's final day of performances at Hollywood Studios.  From what I was told, he will not offer meet and greets in the future in the park on a regular basis either.  The experience popped up without fanfare and should go away in a similar manner it appears.