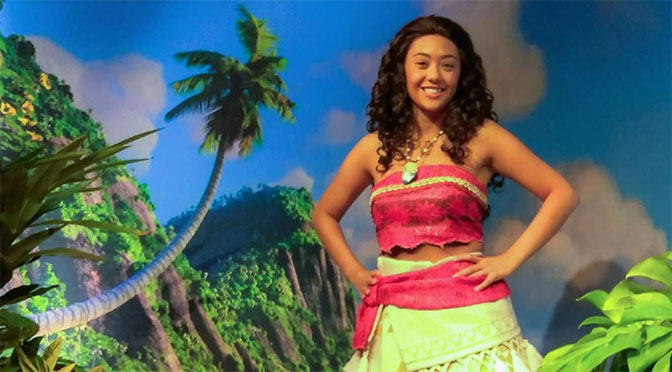 Moana is now meeting at Disney's Hollywood Studios!
As of noon on November 23, 2016, Moana has moved into the far back end of Walt Disney:  One Man's Dream attraction inside Disney's Hollywood Studios.
She is scheduled to be there from park opening to park closing each day.  I'll be there personally on Saturday to visit her as I'm visiting family for Thanksgiving.
Here's a photo that was posted by Instagram user japhotovideo.
Feel free to share so others can be aware of this great new meet and greet!