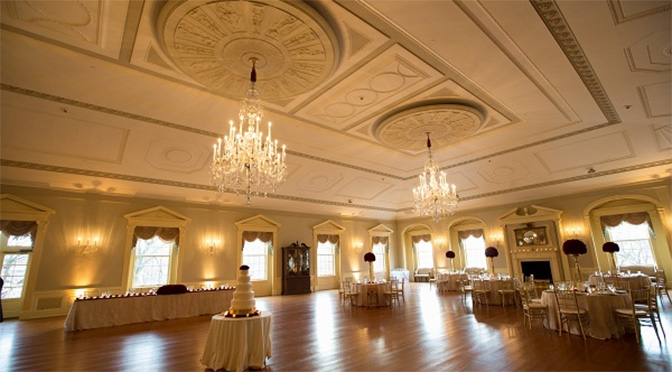 This is the 2nd in a series of guests posts by my friend Melissa who is taking you through the entire process of booking a Disney World wedding.  Here's the link to the first post for those who may have missed it.
SITE VISIT AND VENUE SELECTION
After making the tentative decision to do our wedding at Disney, the next step was to select a venue. Even though we are frequent Disney vacationers, when it came to wedding venues we realized that we hadn't seen many of the spaces on the list of possible reception venues. We felt like it was too important of a decision to be made by looking at photos and reviews online, and so we decided to take a quick trip down to Disney to see the options for ourselves.
(Guest post by my friend Melissa from Princessrants.com events took place November 2015, 12 months out)
Really, who's going to say no to a solid excuse for a spontaneous weekend in Disney, right? That said, if you're a reader of this blog you've probably noticed that I'm not big on spontaneity… unless it's scheduled in. I had, in fact, just returned from an impromptu, spontaneous trip to Disney for a work-celebration two months earlier. But, I put on my big girl pants and made myself go to Disney World again anyway… ;-)
DOING OUR OWN RECONNAISSANCE: STRATEGERIE!
We went down the second weekend in November, leaving Thursday morning and returning Sunday. We were out of DVC points and so we decided to stay cash at a moderate resort. We chose Port Orleans Riverside because we were considering selecting it for our guests, and didn't want to ask people to stay at a hotel we'd never stayed in ourselves and knew nothing about.
Our site planning visit was on Friday, so we used Thursday afternoon/evening to visit all the wedding venues we were able to get to on our own without a wedding planner present. For the "official" site visit with the planner, you are limited to three venues. On our own, we visited the boardwalk area, as well as EPCOT to view all the venues in the lands. Basically, there is space in almost every land that you can use for a Disney Wedding. We particularly liked Italy and the American Adventure Rotunda. We met some great cast members at the Rotunda who told us about the weddings they'd seen while doing their jobs and how they were decorated. Everyone had really great things to say about weddings at the Rotunda and that was probably closest aesthetically to the venue we'd been considering at home in Michigan.
We also took time to watch Illuminations from the waterfront terrace in front of France (another popular wedding venue). I hadn't seen Illuminations in years because it's one of my least favorite offerings at Disney… though I couldn't remember why exactly, I didn't think it would be a good wedding venue for us. Though the terrace is lovely, about five minutes into the show I remembered why I didn't like Illuminations: nothing says romance like FIRE CANONS, right?
WEDDING CONFLAGRATION? No. No, thank you

I knew I did want to incorporate a fireworks dessert party into our wedding experience, though. Just a less-incendiary one. Which meant we needed to see the venues for the Wishes fireworks viewing (no fire canons = decidedly more romantic).
USING TIME WISELY:
The next morning, before our site visit we scouted out the locations at Grand Floridian where fireworks dessert parties are held: Sago Cay Pointe, the Marina Patio, and Narcoossee's. There's also a less frequently used dock at the Contemporary, as well as the rooftop seating at the California Grill (which we were already well acquainted with, but decided we should probably have dinner there later that night anyway, just to be safe and to see the restaurant with our "wedding eyes", as the wedding planner was fond of saying). Of the dessert party options we preferred Sago Cay Pointe— the Marina we felt was odd because you get the boats in your view and the lights from the resort behind you. We didn't actually get to see a fireworks show there, though, but we used our imaginations.
We even took some time that morning to stage some impromptu "engagement" photos ourselves with our travel camera near the Marina. Keep in mind, we've been engaged for nearly a decade and at this point hadn't signed a contact with Disney or picked a venue, but we thought that since we were already there we better get it done just to be on the safe side. We wanted to pick a backdrop that our Disney friends would recognize right away on a Save the Date card, but that others wouldn't necessarily see as "Disney"  if/when we made the decision to do a Destination wedding. The outcome was… well, hit or miss. But it was a fun way to kill time while we waited for our appointment nonetheless!
After that, we met our Disney Wedding planner and set off to visit the venues that you can only access with Disney Weddings. We started with the Wedding Pavilion, which seemed like a no brainer. Disney's outdoor ceremony spaces are lovely, but having been to a beach wedding and a waterfront wedding in the past, I have bad memories of weddings interrupted by oblivious vacationers nearby. Also: the wedding pavilion is air conditioned. Done and done.
Are you planning a vacation? Reach out to our trusted travel agency sponsor Authorized Disney Vacation Planner
Mouse Class Travel
!