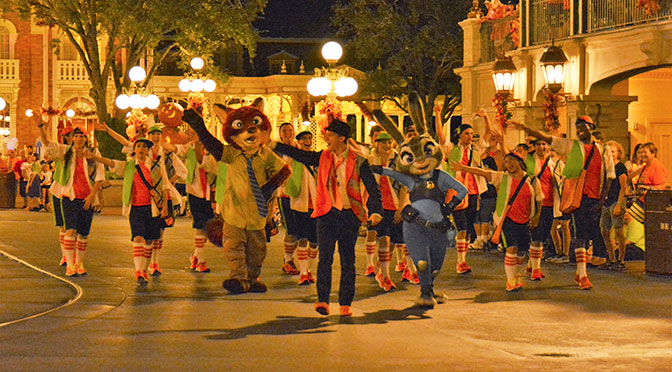 We have the first Mickey's Not So Scary Halloween Party out of the way, so how were the lines for characters during the party?

With the constant reduction in character meets and the removal of so many great villains like The Queen, Maleficent, Dr. Facilier, Tremaines, Gov. Ratcliffe, Frollo, Captain Hook and the removal of the Toy Story Dance Party the character lines keep getting longer and longer.  Why they keep marching out Snow White, Tinker Bell, Buzz, Merida, Ariel, Cinderella, Aurora, Tiana, Rapunzel, Alice, Mad Hatter etc with no unique costuming boggles the mind.  Just meet those characters during the daytime, there's nothing "special" about the "special event" when you do the same things.
When you limit the number of characters that can be met and then combine characters that are rare like Queen of Hearts and Tweedles, you increase the average wait for the characters that guests can't usually meet.  For me personally, there's nothing new to experience at the party this year.  Belle and Gaston would make a nice photo as does Queen and Tweedles, but there's no new characters.  Nick and Judy were added, but only in a street dance party.
It seems that some of that could be alieviated by splitting up Queen of Hearts and Tweedles.  Queen of Hearts was like a 15 to 20 minute meet last year and it's MUCH higher with Tweedles added.  I'll share an opinion that will not be popular and my kids would have hung me in effigy when they were kids, but characters with long lines like the Queen of Hearts shouldn't be signing autographs.  I beleive that WDW should offer the pre-signed cards for EVERY character at the parties and move the lines along while providing the guest something for their memory books.
It's really a shame because guests are asked to pay more and more money for the party, yet are receiving less and less in exchange.  When an adult visits a candy stop, they are typically only given 2 or 3 pieces of candy, but pay $70 to 100 for the ticket with only like 7 somewhat rare character sets.  Sure, you can ride the rides with little or no wait, but you could do that on the day of the party as well.
Well, the rant is over, so here's the wait times we observed during the 1st party, which wasn't even close to a sell out.
Jack and Sally line up by 4:30 or 90 minutes
Dwarfs 60 to 90
Aladdin / Jasmine 20 to 30 (rotate)
Alice & Hatter 15 to 20
Belle & Gaston 20 to 30
Cruella 60 to 70
Jack Sparrow 30 to 45
Jafar 5 to 10
Mickey 15 to 30 (lower as party goes along)
Minnie/Daisy/Donald 45
Pooh Characters 45
Queen of Hearts and Tweedles 90
Tarzan Gang 15-20
Lotso 10-15
If you hope to meet Minnie/Daisy/Donald, Pooh Characters, Cruella and Queen of Hearts/Tweedles,  you'll be in line a LONG time and will likely need to sacrifice the parade to do so.  I can help you with a Custom Halloween Party plan by contacting me with the form below but you'll still need to be realistic about what you hope to experience as the waits grow longer for popular characters.
[si-contact-form form='4′]