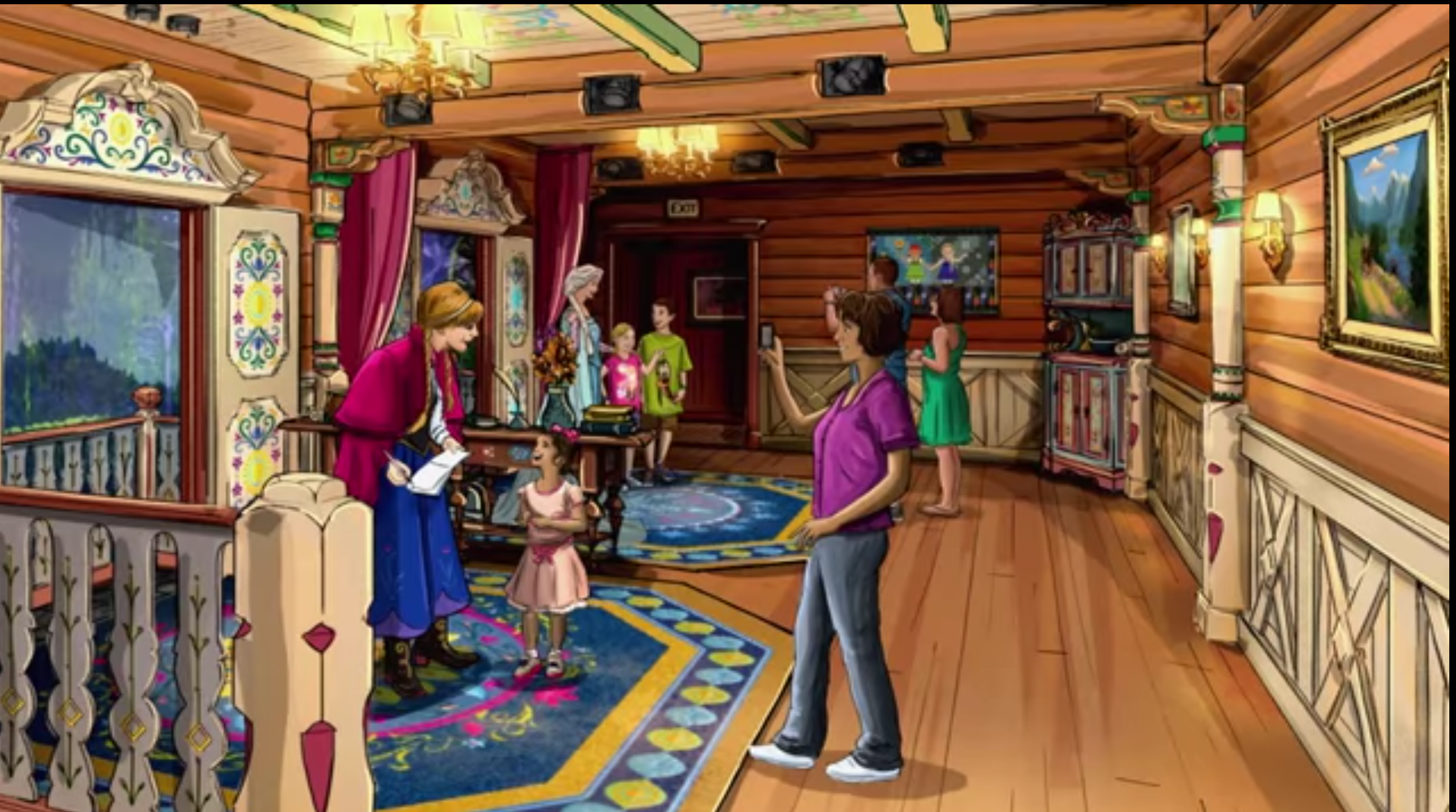 Well, sometimes the rumors are right, and sometimes they are not. I recently posted a rumor that seemed to have credence, but it was NOT correct.I have no difficulties admitting when I've shared a wrong rumor.
Anna and Elsa will NOT wear new costumes inspired by the Frozen Fever short. Instead, the artwork above demonstrates that they will continue wearing the same old costumes (pretty much).
Elsa will still wear the blue dress and Anna will wear the same familiar costume as well.
It seems kind of out of place to visit your Summerhus in a Winter costume, but such is life, huh? I guess there's some type of backstory that explains the anomaly?
If you are planning a trip where your costume matches the character, you are safe to use the same, familiar ones.
The artwork above does show how the room the meet will look and also demonstrates that they will continue to meet separately in the same room.
Arrwork was confirmed to be valid!
If you wish to meet them together, plan a trip to Disney California Adventure. My daughters each truly enjoyed meeting them together for the interaction and the nice photo.