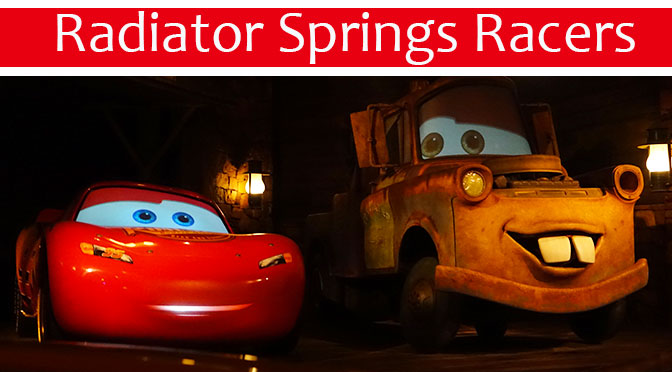 A wild drive through Radiator Springs and into the town's big race.
Radiator Springs Racers combines elements of both "dark" and thrill rides, taking riders around Ornament Valley and through Radiator Springs before sending them on a high-speed race to the finish line.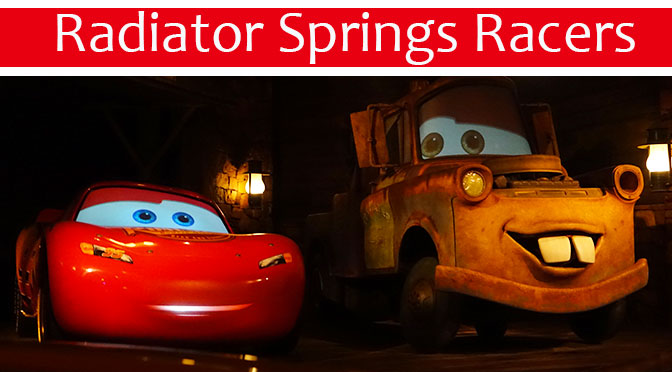 Attraction Length:
4 Minutes
Fastpass:
YES
Single Rider Line:
YES
Rider Switch:
YES
Accessibility:
Must Transfer from Wheelchair/ECV
Handheld Captioning
Riders can choose from two loading platforms depending on their specific needs. The "standard" height platform is used by passengers able to step down into the ride vehicle, while a second, lower platform is designed to make it easier for guests who need to transfer straight across from wheelchair to car.
Minimum Height:
40 inches
Warnings:
NONE
Ride Photo:
YES
Ride Video:
NONE
Maximum Speed:
40 mph, but the ride is very smooth
Seating:
6 seats per car with 3 seats in each row and individual seat belts
Weight and Size Issues:
NONE
Early Entry Attraction:
YES
At park opening or use Fastpass