This Saturday Night Live skit isn't very accurate, but it is very hilarious!  It features Blake Shelton as Jooooohn Smith.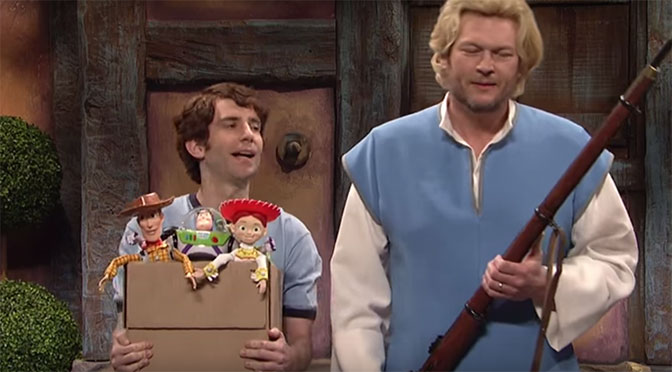 The video never appeared on air because it was cut for time. Of course, the line for Jooooohn Smith would have a longer line than Gaston if he ever actually appeared outside of a runDisney event.
I'm thinking of dressing like "Going away to college Andy" for Halloween.