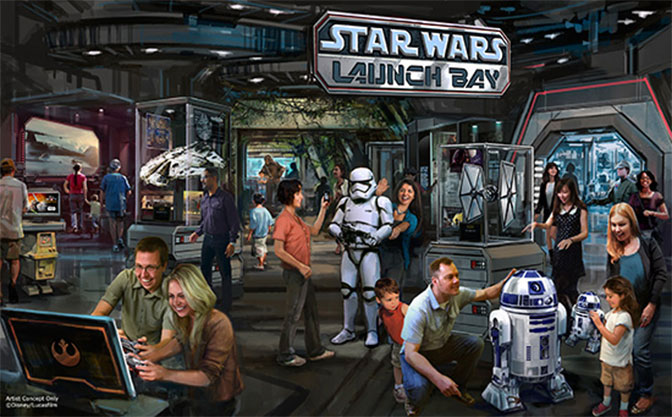 Disney has just announced that Hollywood Studios and Disneyland will each experience some Star Wars upgrades BEFORE Star Wars Land is completed!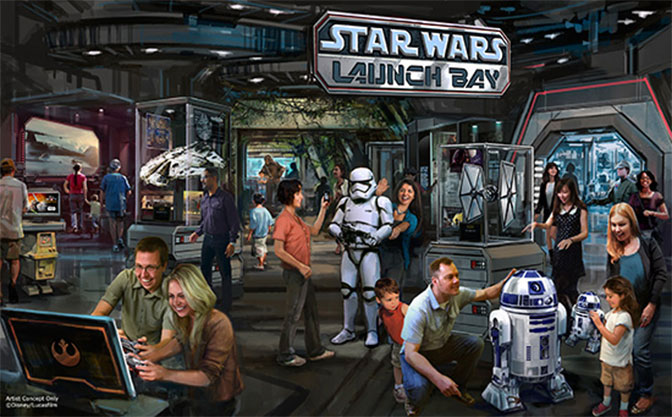 Star Tours Upgrade
After the new Star Wars movie Star Wars: The Force Awakens is released, Star Tours will offer new adventures that features new characters and new destinations at both Hollywood Studios and Disneyland.
Jedi Training Academy
Jedi Training Academy will undergo some changes with new characters added and new story lines built.
Star Wars Launch Bay
Star Wars Launch Bay will come to both parks with costumes, props, artwork and fun games to play.  This area is set to open later this year.
Season of the Force
In Early 2016 a NEW limited time seasonal event will begin!
Star Wars Season of the Force will be offered Hollywood Studios and Disneyland.  It will offer character meet and greets, limited edition food, merchandise, entertainment.  Disneyland will receive a special Space Mountain upgrade for the event called "Hyperspace Mountain." In Hyperspace Mountain, guests will join an X-wing Starfighter battle.   Hollywood Studios will receive a new custom Star Wars fireworks show on weekend nights.  (Will this replace Star Wars Weekends?  Will this happen during cooler weather months?  PLEASE!)