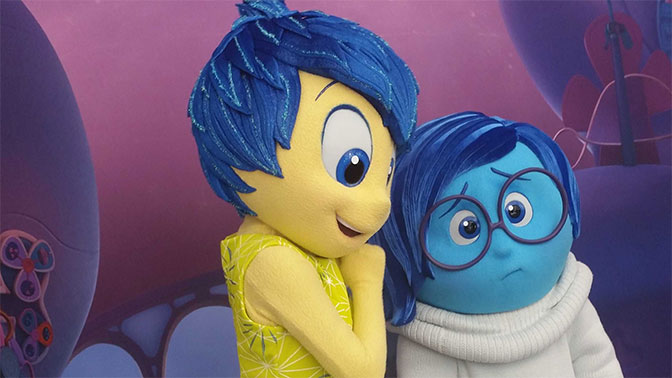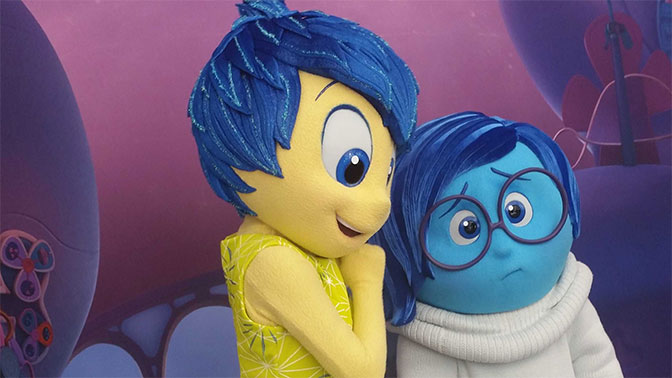 Update January 21, 2016
Joy and Sadness will soon begin meeting at Disney World's Epcot!!!
What's going on with the characters from Pixar's upcoming movie "Inside Out?"  The Disney Parks blog recently offered a "meet up" with a preview of the new movie, which was phenomenal by the way, and following the movie they offered the attendees a special meet and greet with the emotion characters Joy and Sadness.  But will they do meet and greets at Walt Disney World or Disneyland?
The Disney Parks marketing representative confirmed at the blog meet up movie premier at Downtown Disney that the characters from Pixar's upcoming movie "Inside Out" will NOT be offering special in park meet and greets at any of the Disney Parks.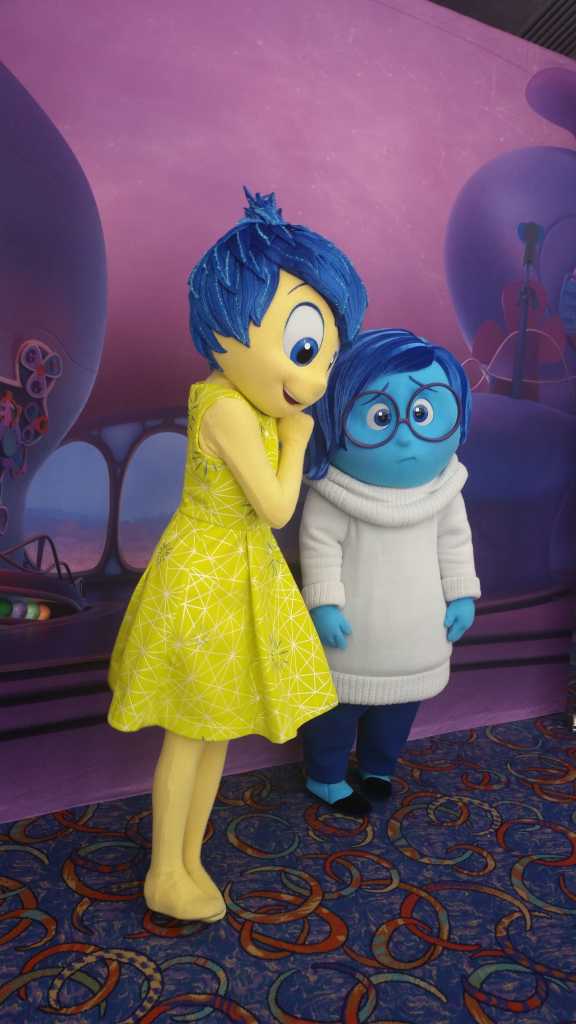 Why would such adorable characters not meet?
This is the information I was given.  They will not offer meet and greets because Baymax and Hiro were held over at Hollywood Studios and Synergy didn't want to pay the bill to offer another in park movie tie-in meet and greet at this time.  I can't confirm if that is the real reason, but it was what I was told.  It's ashamed because character development did an amazing job on these characters.
Hasn't Pixar offered a meet and greet tie-in for each of it's movie?
Actually, no.  Wall-E never offered a meet and greet in any park.  I met him at D23's first ever convention, but he has never offered in park meet and greets.  All the other Pixar movies have offered meets of some type and many still continue at Walt Disney World and Disneyland.  For those wondering Nemo did offer a meet and greet for a short time at Epcot.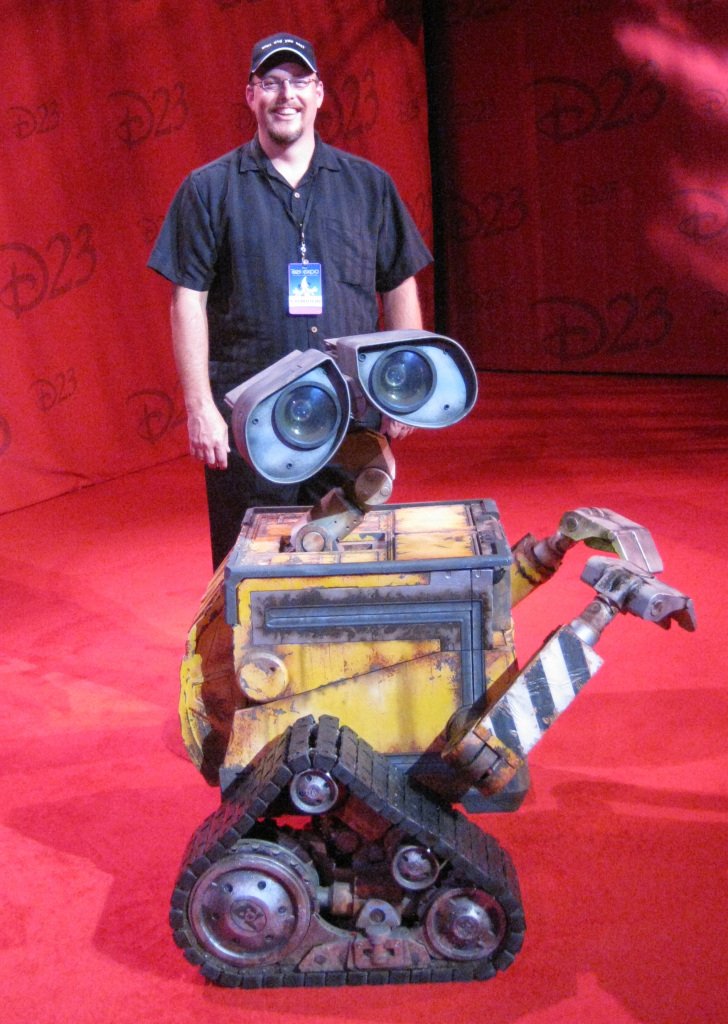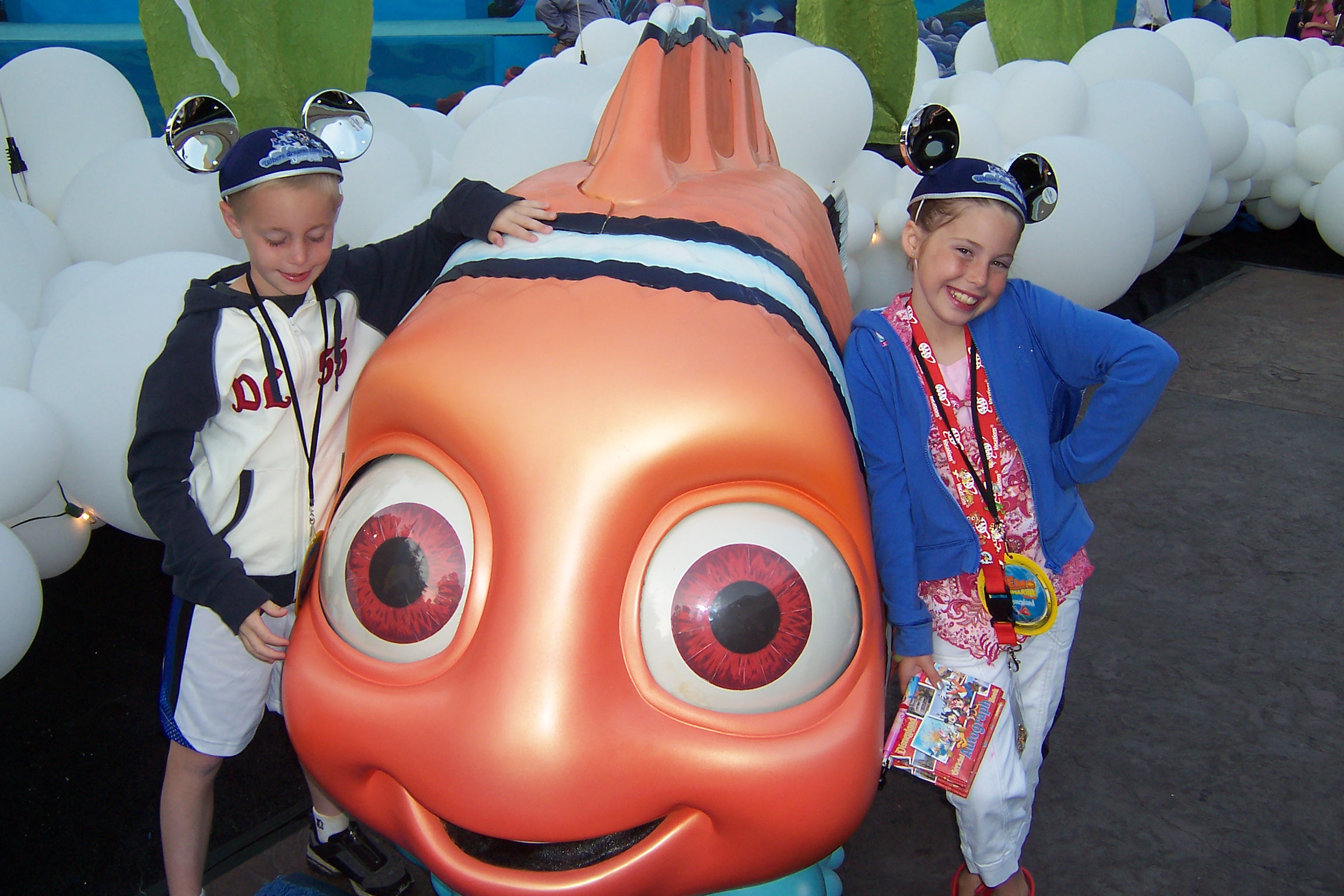 I doubt that this news will bring Joy, but Anger, Sadness, Fear and Disgust are emotions too.  Which emotion does this bring for you?