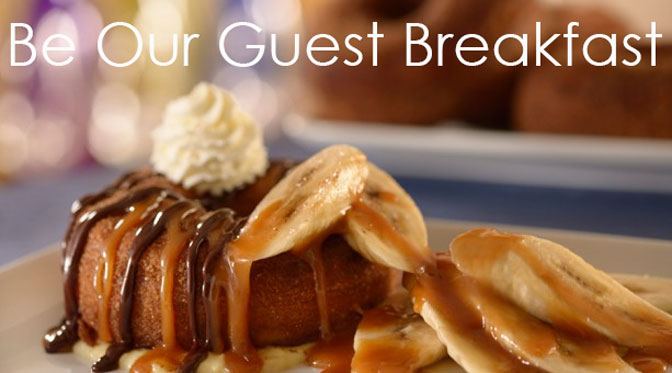 Be Our Guest Restaurant to begin allowing breakfast pre-ordering as they do for their lunch seating.
Beginning April 10, 2015 guests will be allowed to begin pre-ordering their breakfast selections from the My Disney Experience website or app through their "My Reservations" feature.  Guests will be allowed to pre-order from 30 days out from their reservation up to 5 minutes before the meal.
You should receive an email notifying you that you can make your selections.  You don't have to use the process, but it does save some time.  You can make changes once you arrive at Be Our Guest Restaurant as well.