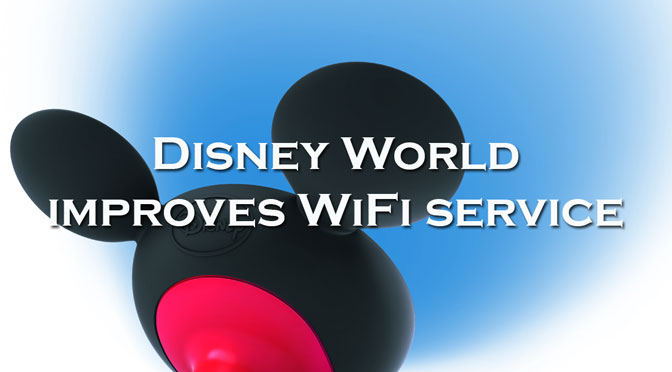 While moving about the parks I've experienced a wide variety of WiFI experiences.  Sometimes it's been incredibly good and fast, other times it lags or totally drops out due to "dead zones."  Disney World is attempting to remedy this problem.
Their strategic agreement with AT& T is allowing them to increase the quality and speed of the WiFI connections within the parks to assist guests using their My Disney Experience app while in the parks.  The current upgrades are supposedly increasing the available speed and adding new locations inside and outside the venues.
With 50,000 guests or more visiting a given theme park, it can be quite a challenge to help them all upload and download tons of data on their mobile devices.  Disney is attempting to improve your satisfaction with their WiFi connection and get those Cinderella Castle photos uploaded to Instagram just as fast as possible.
Guests using older generation phones and mobile devices may not be able to connect to this new services and could be limited to using a Fastpass Kiosk.
Now, if they could just recharge my phone battery while I'm walking around the parks too!