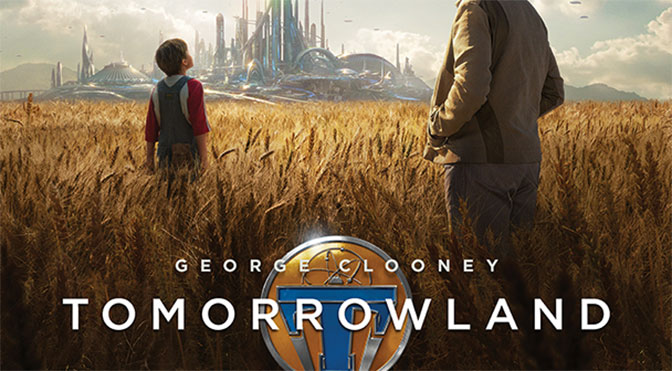 The new Brad Bird movie "Tomorrowland" will offer a limited-time sneak peek preview at Epcot in Walt Disney World.Beginning in Mid-April Epcot's Captain EO attraction will close temporarily to make way for a limited release preview of the new "Tomorrowland" movie at the Imagination Theater.  Disney is using this theater because the seats offer a shaker effect that isn't available at the Hollywood Studios preview theater.  Captain EO is said to return after this preview.  At the time of this article, Captain EO Fastpass+ is still being offered, but I don't know why anyone would ever want to book that.
In addition to the preview at Epcot, the movie will also preview in the Tomorrowland Theater in Disneyland Park.  Disneyland guests will also be able to see props from the movie.
Directed by Oscar® winner Brad Bird and starring Academy Award® winner George Clooney, "Tomorrowland" tells the story of a jaded scientist and an optimistic teen who embark on a danger-filled mission to unearth the secrets of an enigmatic place somewhere in time and space. "Tomorrowland" features a screenplay by "Lost" writer and co-creator Damon Lindelof and Brad Bird, from a story by Lindelof & Bird & Jeff Jensen.
Be sure to take advantage of this special opportunity before "Tomorrowland" opens in theaters on May 22, 2015.