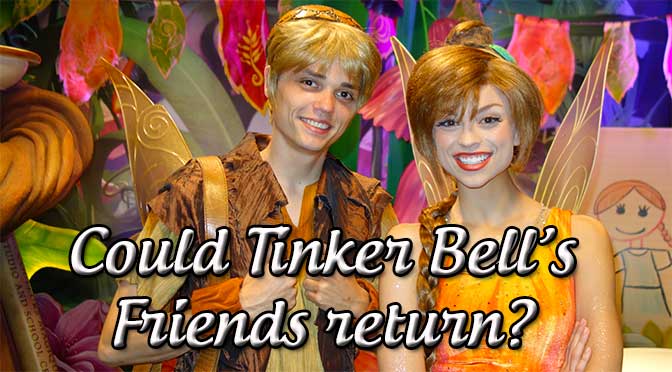 A credible source has informed me that Disney World is considering bringing back some of Tinker Bell's Fairy friends.  This source sent me info last fall that Maelstrom would be closed AND the new meet and greet area that was made public in January would be built.  This info was sent months before it was evident to others.
The source says that Fawn is the first (could be only) fairy friend to return to Disney World's character lineup in some form.  The person said Fawn is receiving a new hairstyle.  The rumor states the Fawn's costumes have been shipped back to Disney World from Disneyland.
Would you be interested in seeing Fawn, and possibly other Pixies, return to Walt Disney World? Let your voice be heard here and on my Facebook wall and contact Disney.