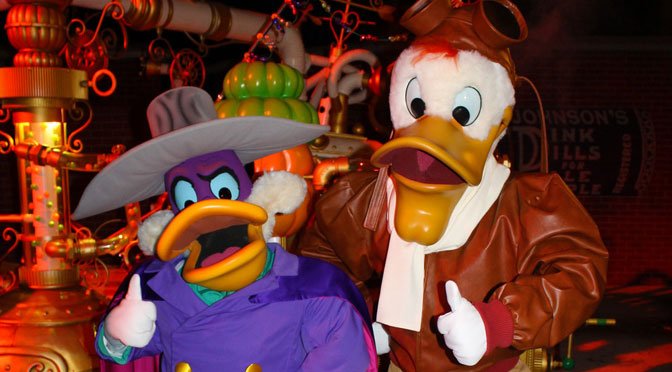 Darkwing Duck and Launchpad McQuack at Disneyland Paris Halloween Soiree
One of the character highlights of my Halloween trip to Paris was visiting the Halloween Soiree event.  I had really hoped that Darkwing Duck would make an appearance at the event and he didn't disappoint!  We had to wait in line until Max Goof moved on from his set.  We let several people pass us in line and the Cast Member didn't mind.  When Darkwing appeared, he was with Launchpad McQuack too!  I had the joy of meeting Launchpad McQuack at a random Epcot Training meet last year, but it was awesome meeting them together.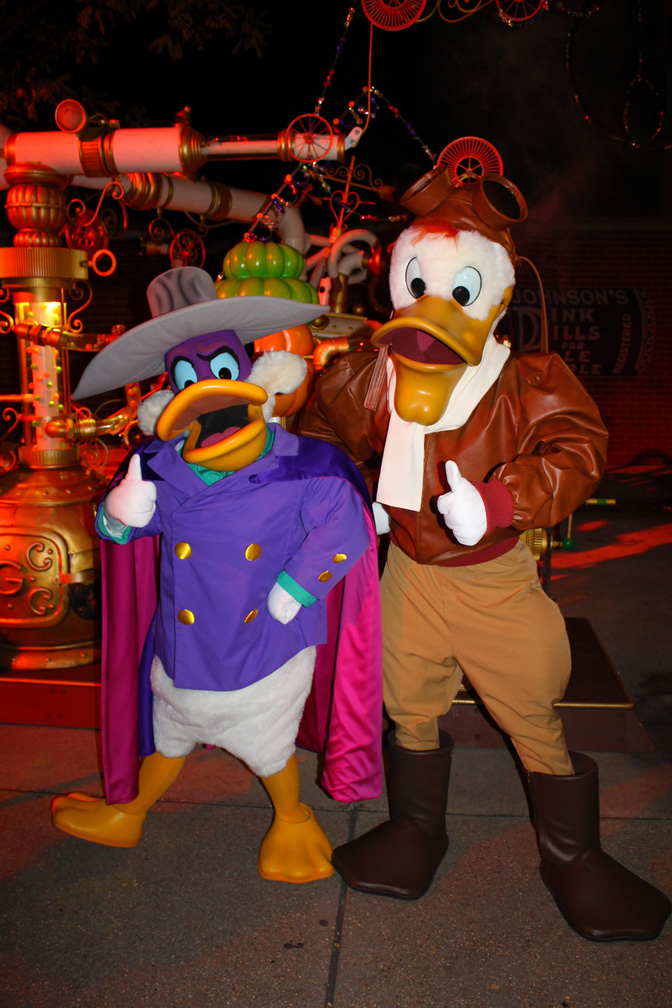 Darkwing and Launchpad were meeting at the Goofy Bonbons meet area in Town Square during the Halloween Soiree. The smile on my face was worth the cost of flying to Europe and my buddy EuroRob was an excellent host and had us properly set up for a lot of great meet and greets.  I'll share more in the coming days.  This was definitely one of my favorite memories of a great trip.