Jordyn and I spent an absolutely lovely day at Epcot yesterday.  We took in some rides and shows, ate some fish and had a Kakigori, but I thought I'd begin with sharing some of our character stories at Epcot.  We decided to meet Chip n Dale, Duffy the Disney Bear and ran across Peter Pan at an Epcot Training meet.
On this day I just let my daughter have her own time with the characters, rather than taking turns or joining in the meets.  We saw a brief line for Chip n Dale and as we approached, the Cast Member asked us to stand by for 3 minutes while the chipmunks went to get some nuts.  When they returned, Dale was really excited to see Jordyn.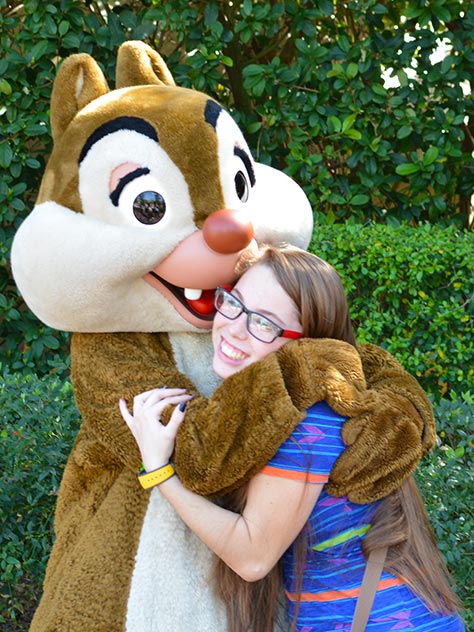 Dale picked up a leaf and proposed to her, which cracked everyone in the area up.    I had to figure out that Dale was saying, "I'll never leaf(ve) you."  Aww, what a precious, unplanned moment.
Jordyn said that Dale must be a fan of KennythePirate.  I said, "He must be a fan of you."  Many people recognize my girls way before they notice me, which is fine because I don't go to the parks to be recognized.  I go to enjoy time with my family.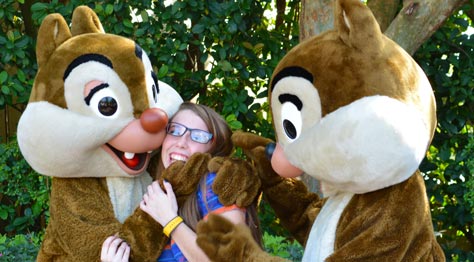 You can't fake these smiles.  Well, you could fake two of them, but not the middle one!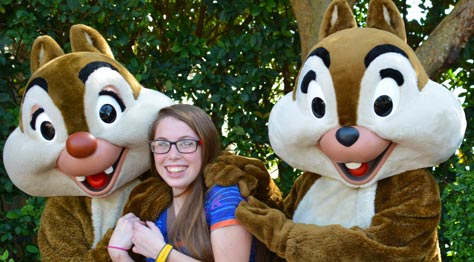 We talked about how Epcot could use some more unique characters and decided we'd stop by to see Duffy the Disney Bear.  There were ZERO people in line to meet him at 2:52pm on a Saturday afternoon.  Duffy gets a lot of smack from character fans, but he is cute.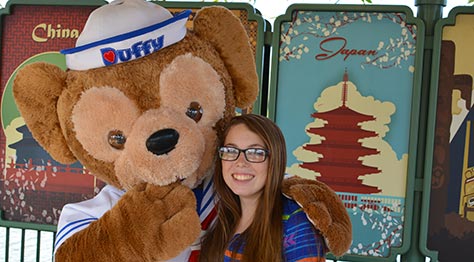 And he is the leader of the free world.  Salute Duffy!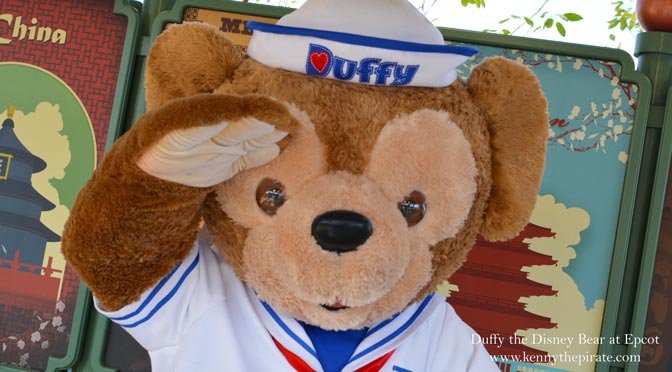 Around 4pm we were passing the International Gateway and noticed Peter Pan was out for an Epcot character training meet and we dropped in to meet him.  There were only a couple of people in line to see him.  These meets typically occur between 11am and 4pm randomly.